Hello steemians!!!
Today, I would like to thank @cryptokraze for giving us the opportunity to showcase our talent in this contest.
As the title says, i will be posting 3 on my healthy recipes here with benefits.
Mushroom Soup
Benefits
Great source of vitamin D
Boosts immunity system
Great source of antioxidants
Boosts metabolism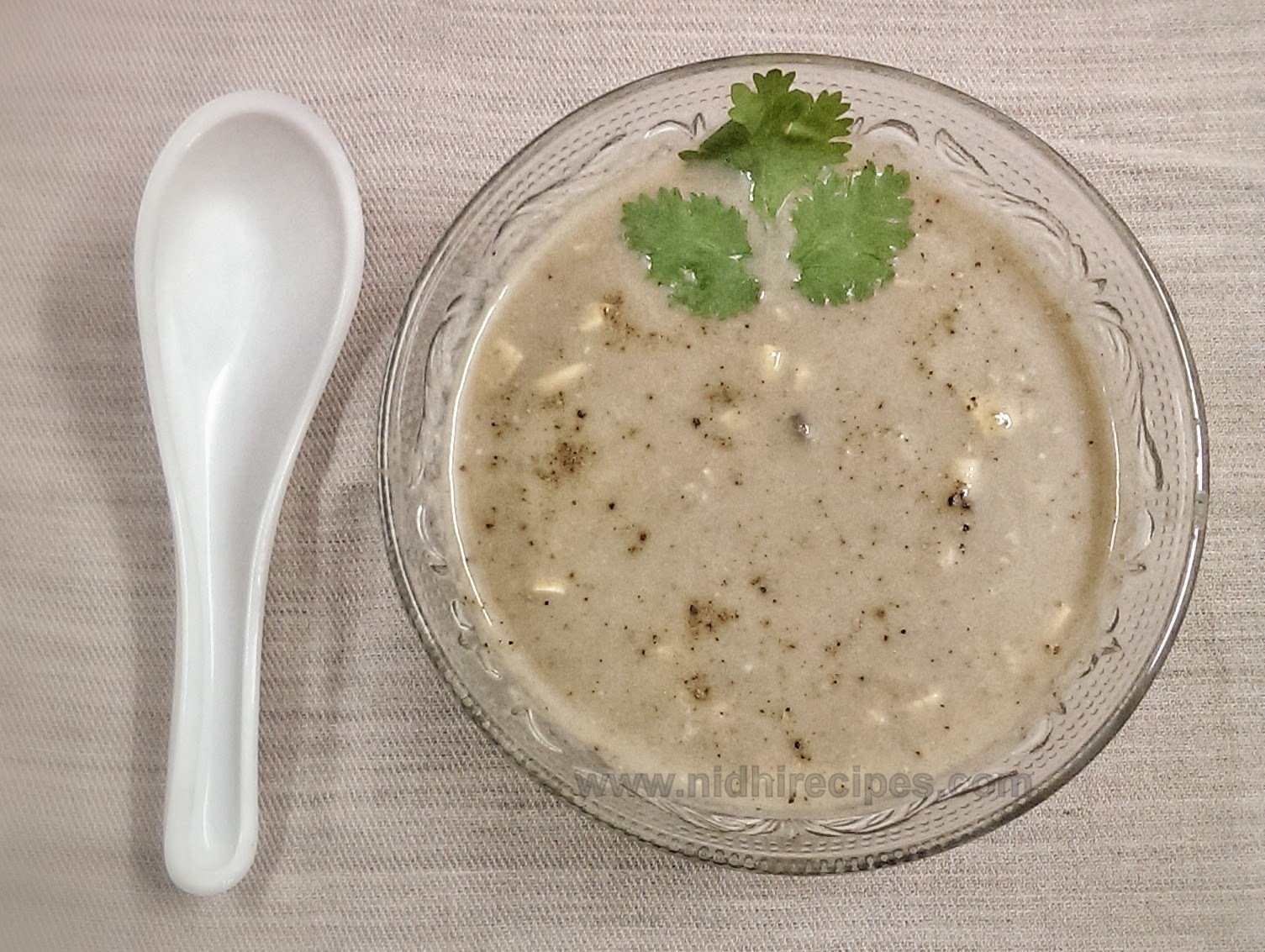 Recipe
Ingredients (4 servings)
Thickly sliced mushrooms – 2½ cups
Finely chopped mushrooms – ½ cup
Chopped onions – ½ cup
Maida(All purpose flour) – 2 tsp
Low fat milk – 1 cup
Oil – 1 tsp
Water – 3 cups
Salt – to taste
Black pepper – to taste
Method
Heat the oil in a non-stick pan, add the onions and sauté for 1 minute. Sprinkle a little water if the onions start burning.
Add maida and thickly sliced mushrooms and fry for another 3-4 minutes.
Add milk and stir continuously till no lumps remain. Allow to cook.
When cooked, puree till smooth. Add water, finely chopped mushrooms, salt and pepper.
Simmer for another 3 to 4 minutes. Serve hot.
Tulsamrit
Tulsamrit is a tasty & healthy drink made from tulsi (basil), jaggery and lemon.
Benefits
It helps in curing cold, cough, headache, acidity related problems.
It is also good for digestion and also increases body's resistance levels.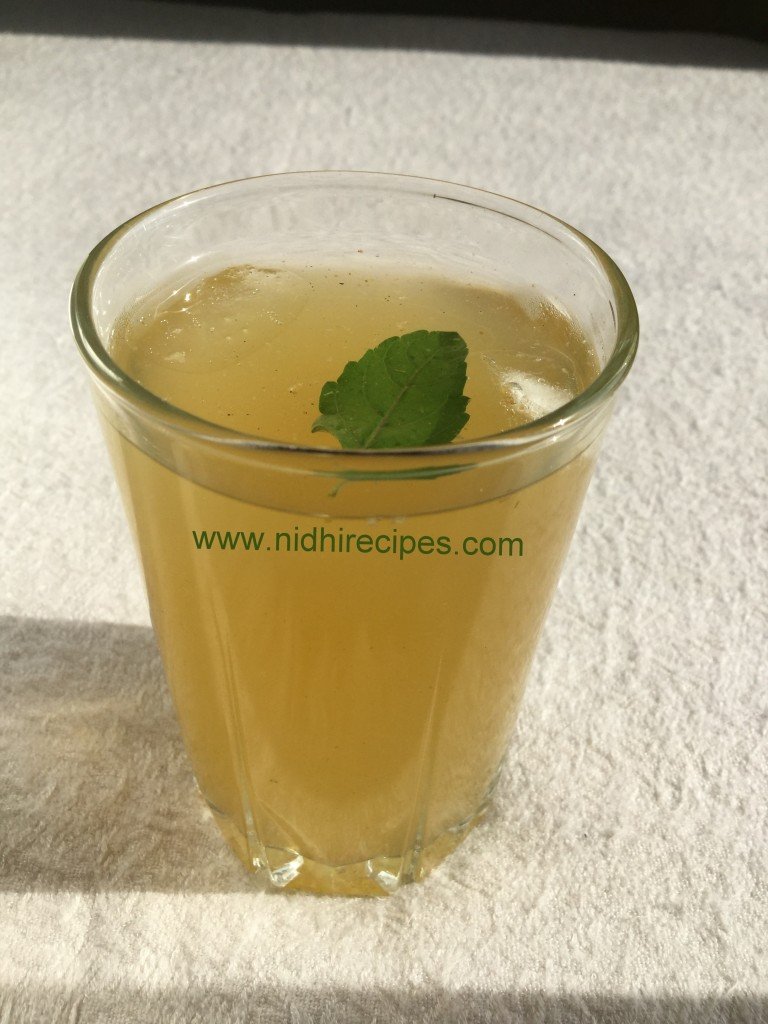 Recipe
Ingredients(7-8 glasses)
Basil (Tulsi) Leaves – 50-60 leaves
Jaggery (Gur) – ⅓ cups
Water – 3 cups
Green Cardamom – 4-5
Lemon Juice – 3 tbsp
Ice Cubes
Method
In a mixer add tulsi leaves, cardamom and lemon juice to make a fine paste. Keep aside.
In a pan add water and jaggery in it. After first boil reduce the heat and as the jaggery starts dissolving turn off the gas and stir for 5-6 mins, so as to dissolve the jaggery.
When the jaggery water turns lukewarm, add the tulsi paste to it. Stir well and leave aside for 2 hours.
Strain the mixture. Tasty tulsamrit concentrate is now ready.
In a glass add ice cubes and add tulsamrit and water in 1:1 ratio.
Garnish with basil leaves and serve.
Enjoy cool tulsamrit to boost your immunity.
Can be stored up-to 15-20 days if kept in the fridge.
Broccoli Soup
Benefits
It is a great source of vitamins K and C.
Rich in potassium.
Helps cuts and wounds heal
Helps in absorption of iron
Nice source of antioxidants
Protects body from the damage of free radicals.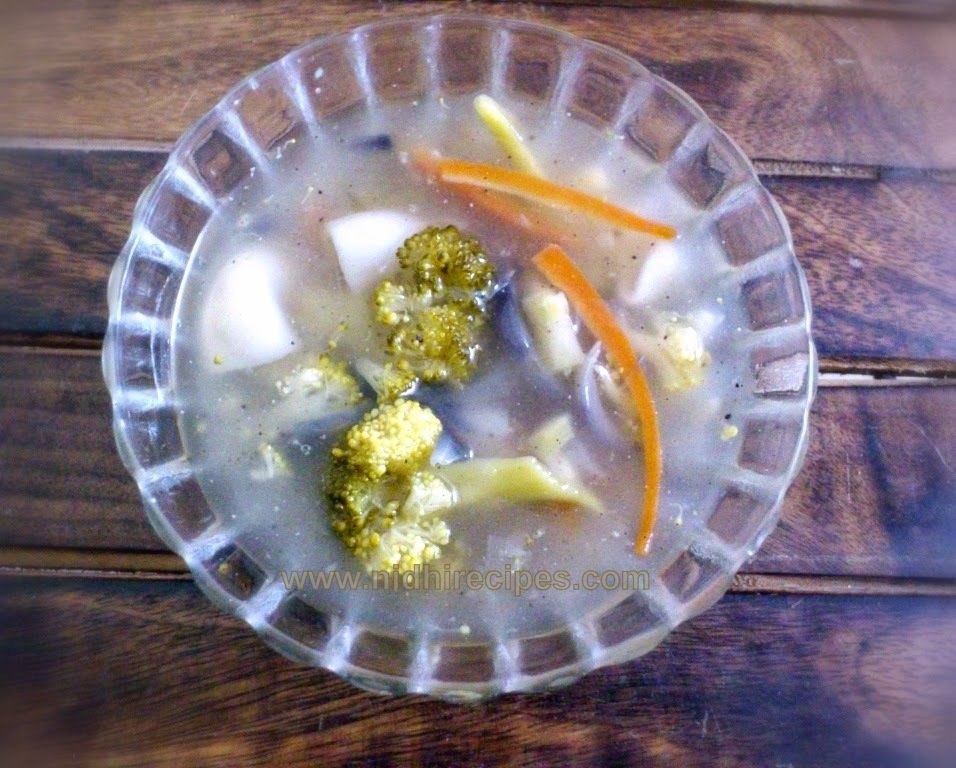 Recipe
Ingredients(4-5 servings)
Brocolli – 1 cup(florets)
Water – 5 cups
Olive oil – 1 tsp
Onion – ½ cup (thin slices)
Garlic – ¼ tsp
Carrots – ½ cup (thin slices)
Pasta – 1½ tbsp
Corn Flour – 2tbsp (mixed in 4 tbsp water)
Black pepper – ¼ tsp
Salt – to taste
Method
Heat olive oil in a pan, add onion, garlic, carrots and saute for 3-4 minutes.
Add Broccoli, pasta, water, cornflour, salt and bring it to a boil, then cook on low flame for 8-10 mins.
If pasta is still not cooked keep for another 2-3 minutes.
Add pepper to it and mix well. Serve hot.
Shopping plan
(Required for contest)
No specific plan is needed.
Everything is available easily and can be bought from a vegetable and spices store near you.
And everything is cheap and not costly.
VOTE FOR ME HERE : https://steemit.com/contest/@cryptokraze/contest-or-usd25-sbd-to-win-or-bring-out-your-best-3-healthy-meals#@nidhisrecipes/re-cryptokraze-contest-or-usd25-sbd-to-win-or-bring-out-your-best-3-healthy-meals-20170707t063240621z
PLEASE FOLLOW/UPVOTE/RESTEEM IF YOU LIKE MY POSTS AND SUPPORT ME. THANKS FOR READING
All recipes are taken from my own food blog http://www.nidhirecipes.com (can be proved)