Microwave Chocolate Cake
Microwave Chocolate Cake is very delicious and super quick cake. Just make sure you use the cake immediately as it tends to dry up a little if left for a while.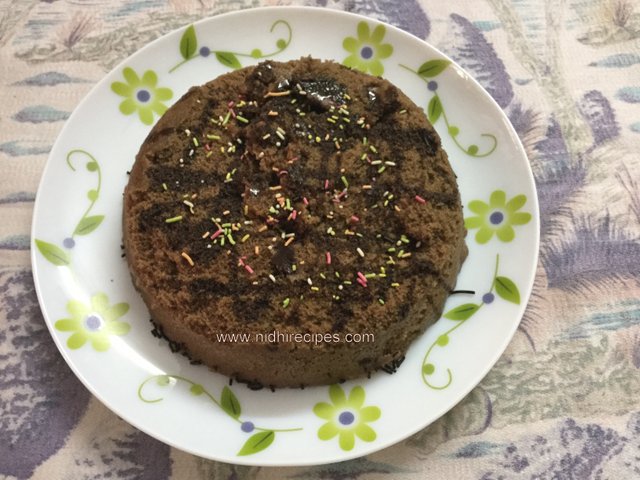 Ingredients
Maida - 1 cup
Boora/Powdered Sugar - 1 cup
Milk - 1 cup
Butter - 2 tbsp
Cocoa Powder - 2 tbsp
Baking Powder - 1 tsp
Vanilla Essence - 4-5 drops
Instructions
Sieve maida, baking powder and cocoa powder together. Keep aside.
In a bowl add butter and sugar, beat it for 2 minutes.
Now mix half of maida and half milk and mix evenly.
Add the remaining maida and milk and mix properly till there are no lumps in it.
Grease a microsafe bowl and fill the batter and cover it with the lid.
Micro it on 100% for 5 minutes.
Remove it from the microwave after a minute.
Open the lid after 1 minute and the cake is ready to eat.
Unmould the cake and decorate it with chocolate sauce and chocolate vermicelli.
Microwave chocolate cake is ready to serve.