Garlic Bread
Garlic bread is really one of the best stuff on earth. This is a yummy starter, which is crunchy and cheesy. Everybody's favourite evening snack. This garlic bread is quick and very easy to make.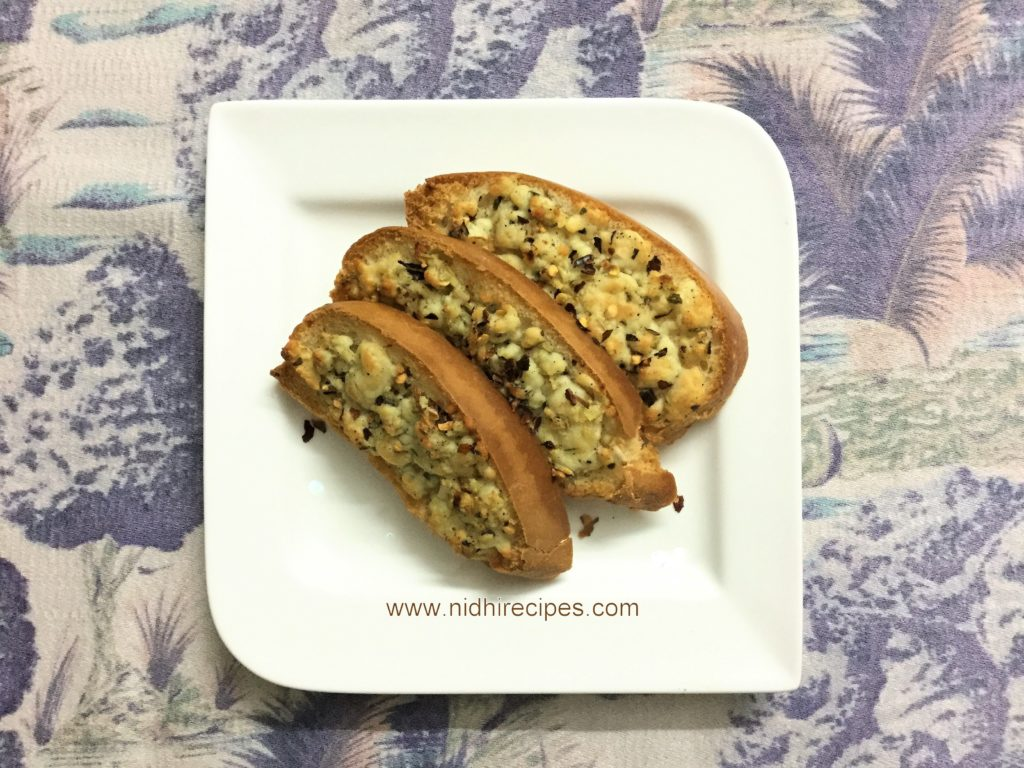 Ingredients
French Loaf/ Garlic Bread Loaf -1
Garlic - 12-15 cloves (crushed)
Britannia Cheezza - 1 cup (grated)
Butter - 4 tbsp
Salt - to taste
Black Pepper - a pinch
Chilli Flakes - ¼ tsp
Oregano - ¼ tsp
Instructions
Preheat the oven at 250°C.
Cut the loaf diagonally with 1 inch thickness, spread butter on both the sides of the slices.
In a bowl add grated cheezza, crushed garlic, salt, black pepper, chilli flakes and oregano. Mix properly.
Spread this cheezza paste evenly on all the slices.
Arrange the slices on the baking tray.
Bake the slices at 250°C for 10 minutes or until golden in colour.
Delicious garlic bread id ready to serve.
Serve with or without tomato sauce.