Homemade Tofu, Sabah Borneo
Tofu can be soft and tasty if one knows how to make it with minimal chemical. Some tofu out there is tough and taste yucky because they put to much chemical in the process of making them to last longer. I have a favourite shop to share with you guys of where and when to get this delicious tofu. Oh so yummy that's all I could say. It the most softest tofu with soy taste unlike others I've ever tried, and its homemade! Yes, you heard me right homemade. The owner of the coffee shop made them everyday fresh and mind you as its hard to make and they would like to keep a certain consistency, hence the quantity each day is so much so that it cater to the morning session visitors only. I would drive 20 minutes just for that at times LOL. I know its crazy but its worth it.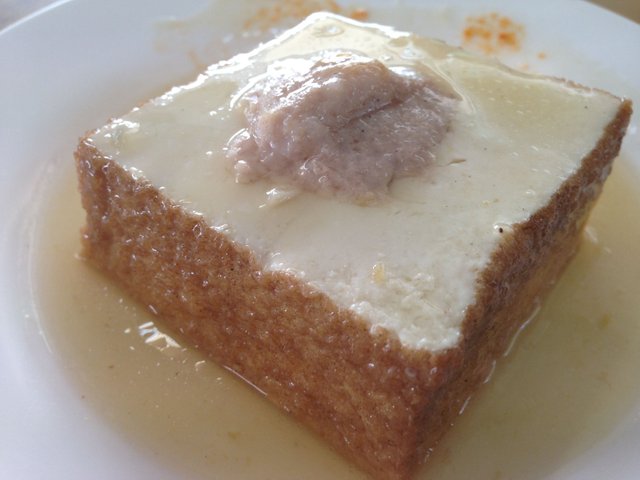 Now you must be wondering what's that on the center top, well that's mince pork and it superb. Tasted just like how my grandma cooking is. Drop by for some delicious tofu next time your in town. Seal and approved by Nicky :P till then. Cheers!
Details:
Little Man Tai
Ground Floor, Plaza Kingfisher
Lorong Plaza Kingfisher 3
Kota Kinabalu, Sabah