All the wonderful clean, fresh flavours of Provence can be found in this fragrant dish. And it looks spectacular!
Hey lovely people, this dish is one of my favourites. Ratatouille is very retro but it really comes to life with the extra zing of the tomato coulis. Only 3 elements to this dish, so make sure you perfect each one.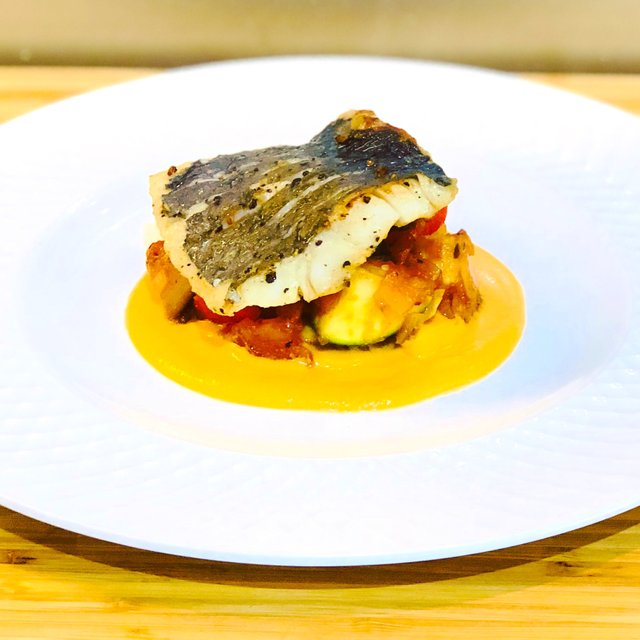 Here's what you'll need:
Ingredients: Serves 4
For the Ratatouille
4 tablespoons of olive oil
2 onions, diced
4 thyme sprigs
4 garlic cloves, crushed
2 large red peppers/capsicum, deseeded and 2cm dice
2 large courgettes, cut in half and 2cm diced
1 medium aubergine, cut in half and 2cm dice
2 tablespoons tomato purée
4 plum tomatoes, chopped
1 teaspoon Salt
1/4 teaspoon Pepper
For the tomato coulis:
200g very ripe cherry tomatoes
2 tablespoons extra virgin olive oil
2 pinches of caster sugar
1/8 teaspoon salt
For the Hoki fillet:
4 New Zealand Hoki fillets (or use Sea Bream)
1 tablespoon extra virgin olive oil
Juice of 1/2 lemon
Salt and pepper to season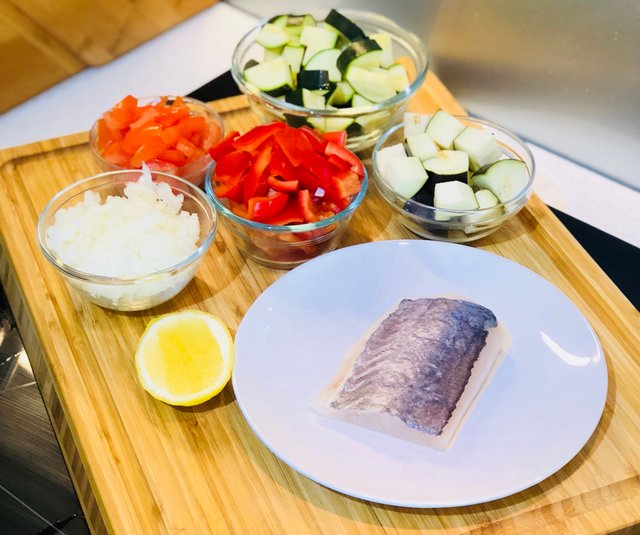 Method:
Preheat the oven to 200c/400f/gas6. To make the ratatouille, heat the oil in a large pan on a medium heat, add the onions and thyme. Soften for 3-4 minutes without letting them colour.
Add the garlic, red peppers, courgettes, aubergine, salt and pepper and cook for 2 minutes longer.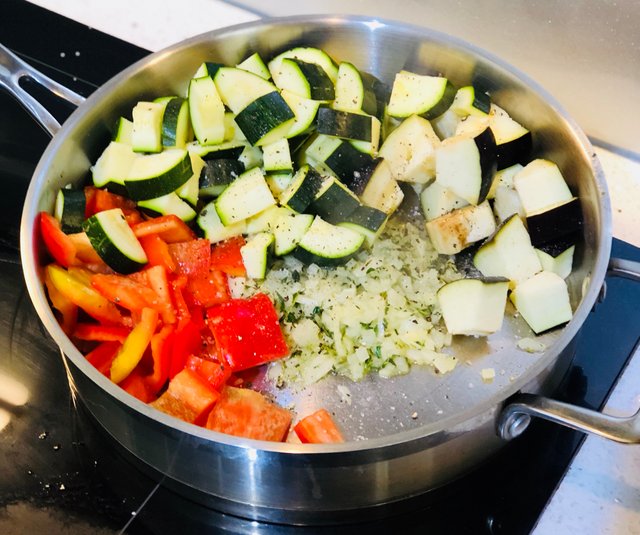 Stir in the tomato purée and chopped tomatoes. Cook over a medium heat, covered for 15-20 minutes or until the vegetables are tender.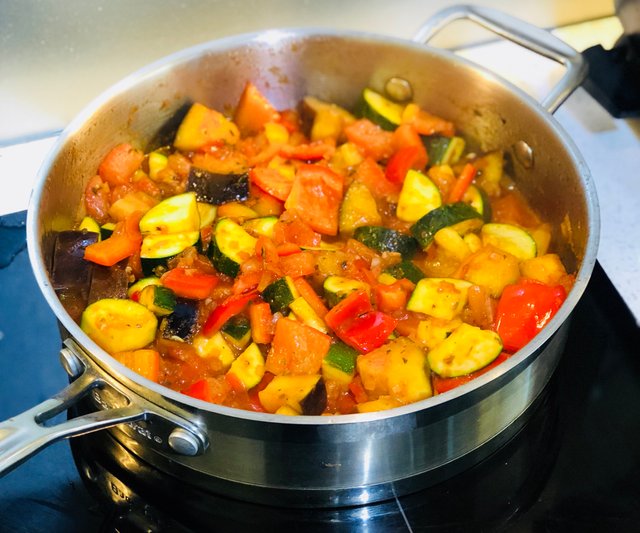 Meanwhile make the tomato coulis. Purée the cherry tomatoes in a blender with the extra virgin olive oil, salt and sugar.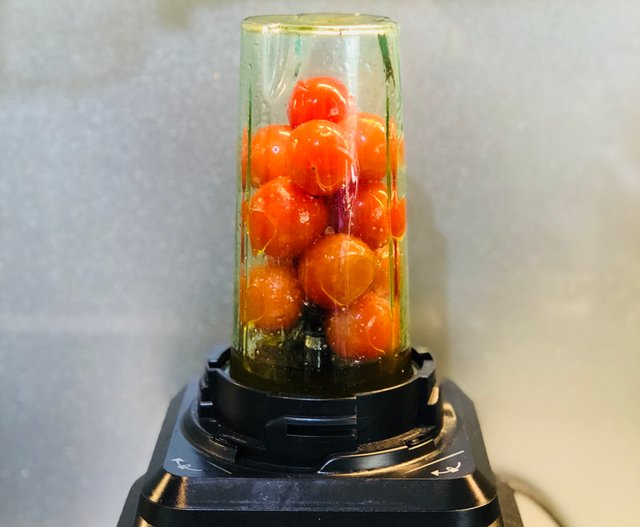 Strain then put aside.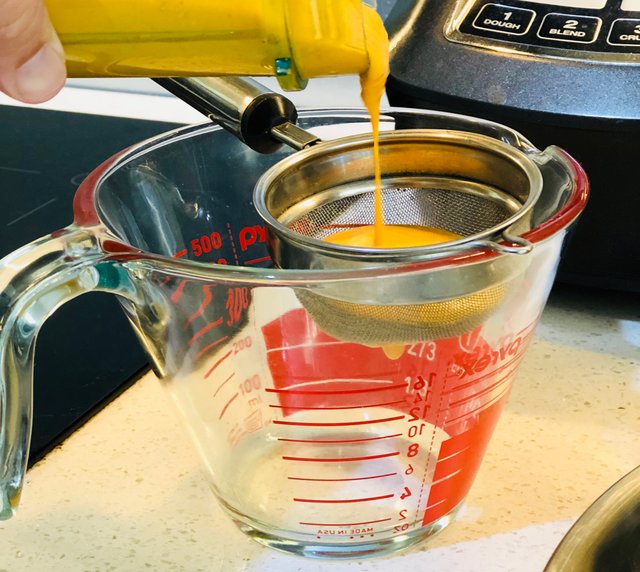 Slash the fillet skin side up with a sharp knife and season with salt and pepper.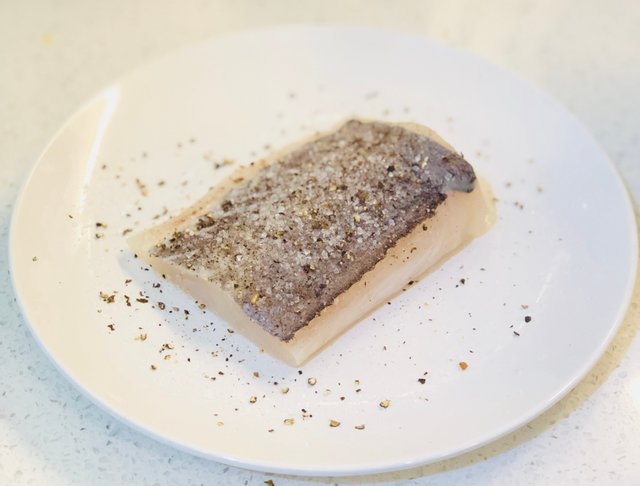 Over a high heat, in a oven proof frying pan heat the oil. Sear the fillets on the flesh side for 30-40 seconds, then turn over and cook for 2-3 minutes. Transfer to the oven and cook for a further 2-3 minutes. Then sprinkle the lemon juice over the fillets.
To plate, spoon over coulis and gently pile the ratatouille on top.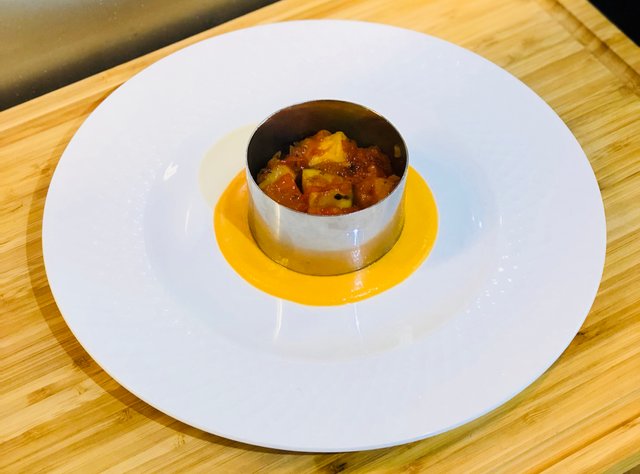 Finally place the fish on top and serve.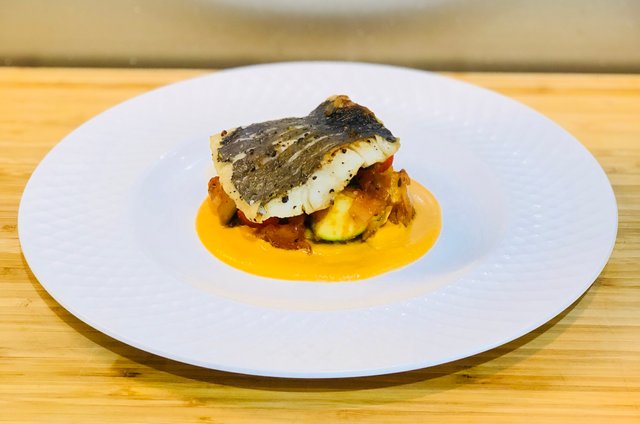 I hope you enjoyed this recipe, please follow me here on Steemit @nickoskitchen and consider upvoting and resteeming if you enjoyed it.
Hope you all have a wonderful day ✌️
Rob