This dish will suit both for a holiday and for a usual supper, very
much simple components. Champignons are stuffed with grated potatoes
and fried bacon.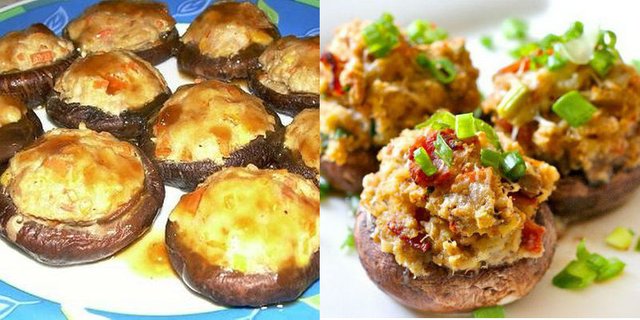 12 champignons
80 g of bacon
2-3 potatoes
salt and pepper
1 onion
1 tbsp. sweet mustard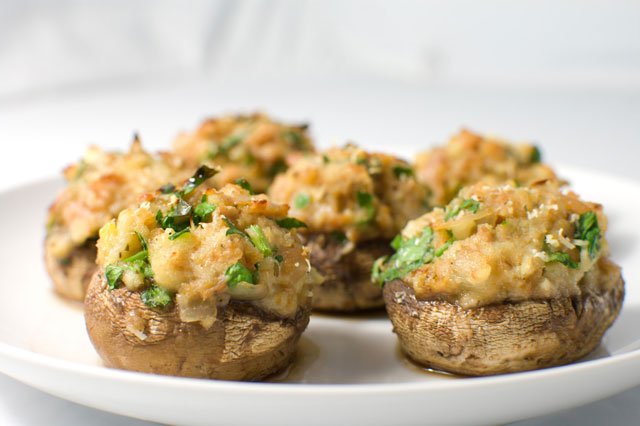 Pre-cook the potatoes in a uniform. Cool, clean.
Take the mushrooms approximately the same size, break off the legs and
finely chop them.
Fry the bacon, or the fat, so that the fat is cut out. Remove the
toasted pieces and put them on a plate. In fat, fry the finely chopped
onion.
Add the legs from the mushrooms. Fry for a few minutes.
Grate the potatoes on a large grater. Add the fried pieces of bacon,
onions and fried legs.
Mix well, season with salt and season with pepper. Add mustard.
Stuff the hats of mushrooms with the resulting mass of potatoes,
onions and bacon.
Put on a baking sheet. Bake at a temperature of 200 degrees 15-20
minutes, until red.