Home-grown pizza with minced meat. It turns out very tasty. A hearty
family meal. Try it!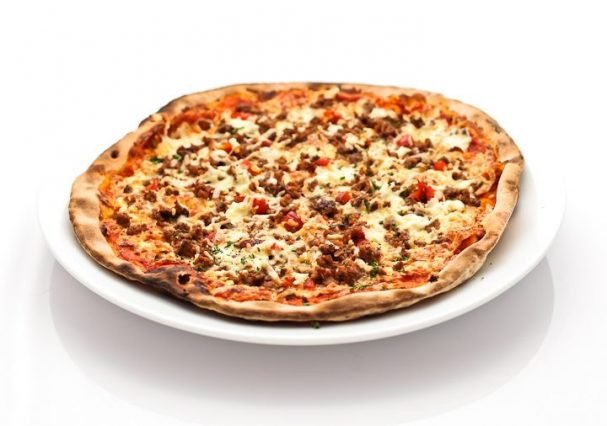 250 g of flour
1 tsp yeast
2 tablespoons Sahara
1/2 cup warm water
1 1/2 tsp. salt
2 tablespoons olive oil
250 g minced meat
150 g cheese
1 onion
2-3 cloves of garlic
1 green pepper
1/3 cup of tomato sauce (optional)
salt pepper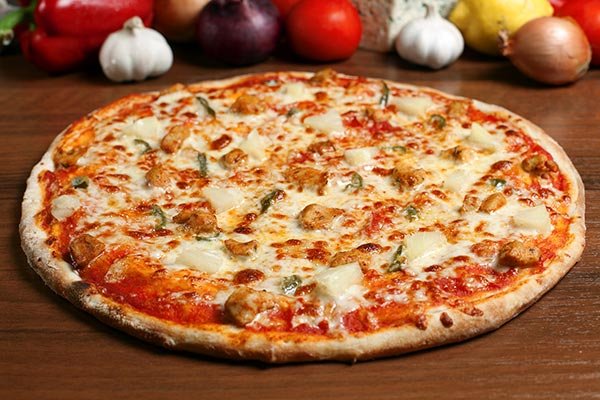 Prepare the dough: Dissolve the yeast in 2 tablespoons. warm water,
add a pinch of sugar and 2 tablespoons. flour. Put in a warm place for
30 minutes, so that the opara came up.
In a large bowl, sift the remaining flour, add warm water, salt, sugar
and spoon. Mix. Put on the work surface and knead for about 10
minutes. Lubricate the bowl with butter, put the dough and let it come
about 1 hour.While the dough is suitable to make the filling. Finely chop the
onions and garlic. On vegetable oil fry onion, garlic. Add minced meat
and pepper, cut into strips. Salt and pepper. Cook for about 10-15
minutes.
Then turn off, lightly cool. Add the grated cheese, leave some cheese
to sprinkle on top.
Preheat the oven to 230 degrees.
Dough, when it is suitable, cut into 2 parts. Roll out one piece, put
it on the bottom of the mold, slightly raise the edges. Put the
stuffing. Cover with a second rolled sheet of dough.
Protect the edges. Top grease with tomato sauce, sprinkle with cheese.
The oven is 45 to 50 minutes.