Shrimp crumbled in breadcrumbs and deep-fried. For frying, you can use
a deep fryer or heavy dishes. The oil should not boil, but it should
be hot and crackle when frying.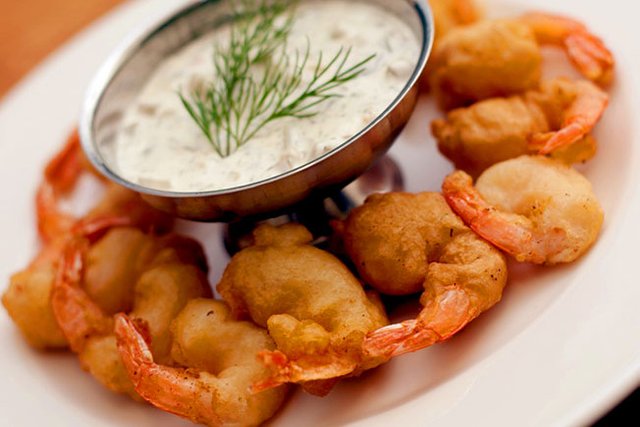 1 liter of vegetable oil for deep-frying
4 cup shrimp, defrost and dry or clean and remove the entrails
1 egg, lightly beat up
2 cups of breading
Heat the vegetable oil in a large deep frying pan or fryer. Dip the
shrimp in the egg, and then roll the shrimp in breading. Fry the
shrimps in hot oil.