5 Tips to Pick a Watermelon Perfectly Sweet and Ripe Every Time!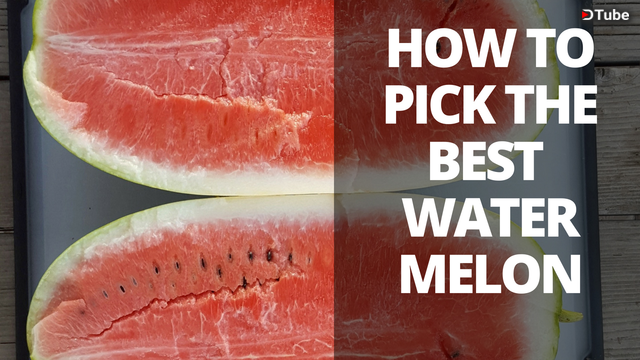 ---
My 5 tips for picking perfect sweet watermelons every time. I'll give you the knowledge and understanding of temperature, season, tendrils, field spots, and the all important sound of the melon.
The video even gives you side by side sound comparisons of melons to help you figure out what to listen for. I want you to experience the joy and excitement of cutting into your own home grown sweet melons!
---
PATREON
https://www.patreon.com/naturesalwaysright
Consider supporting me on Patreon, my goal is to help as many small farmers and gardeners as I can growing food naturally. For rewards, I'll answer your growing questions via email and skype, I'll even make a video for you! Help me start a small scale farming revolution!
---
SUPPORT SHOW VIA DONATION: THANK YOU!
PAYPAL: https://www.paypal.me/naturesalwaysright
BITCOIN: 1ob6XwecE18QQm86woCzrzVWNttDquNJS
FOLLOW ME HERE:
Instagram: https://www.instagram.com/naturesalwaysright/
Facebook: https://www.facebook.com/naturesalwaysright/
Steemit: https://steemit.com/@naturealwysright
Twitter: https://twitter.com/NaturesAlwaysR
Website: https://naturesalwaysright.com
---
RECOMMENDED READING FOR SMALL FARMERS & GARDENERS:
Mel Bartholomew's "Square Foot Gardening" - Great for beginner growers - http://amzn.to/2ErtZOu
Toby Hemenway's "Gaia's Garden" - For everyone, learn ecology, soil building, permaculture, holistic garden design- http://amzn.to/2srS0PT
Masanobu Fukuoka's "The One Straw Revolution" - Inspirational book, Introduction to natural farming/philosophy - http://amzn.to/2Et69BM
-These are for farming/growing techniques and business/sales/marketing/operations strategies:
JM Fortier's "The Market Gardener" - http://amzn.to/2GdYgfY
Curtis Stone's "The Urban Farmer" - http://amzn.to/2Hg7AkM
Ben Hartman's "The Lean Farm" - http://amzn.to/2HhetlZ
---
🌟MUSIC BY:
Tropical Summer By Musichead (Music By HookSounds) : https://www.hooksounds.com Song Promoted By Webbyfan - Copyright Free Music :