My first lasagna
Hell everyone! Do you like pasta the way my husband likes it? He's ready to eat pasta every day) When he comes from work, he always asks, what we have for dinner. And when he hears the cherished word "pasta", his happiness has no limit. That's why I have a lot recipes of pasta in my arsenal) Recently I decided to try to cook lasagna. For the first time it turned out well! Let's cook together!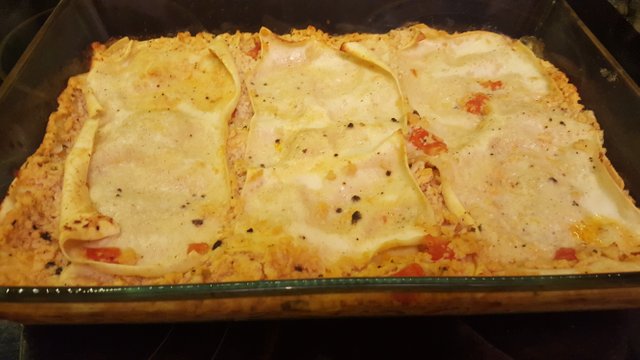 So, you will need:
10 plates of lasagna,
400 g minced meat,
1 small onion,
1 medium carrot,
30 g tomato paste,
400 ml of water,
80 g grated cheese,
olive oil,
bay leaf,
salt, pepper.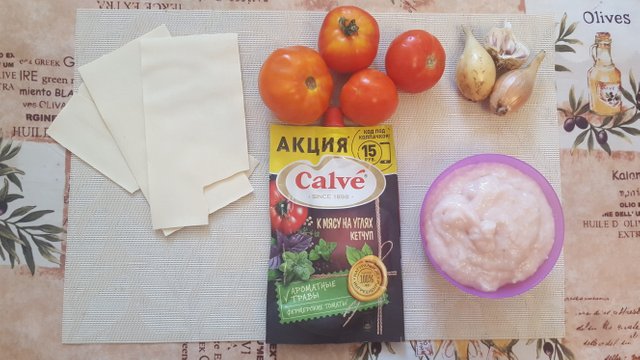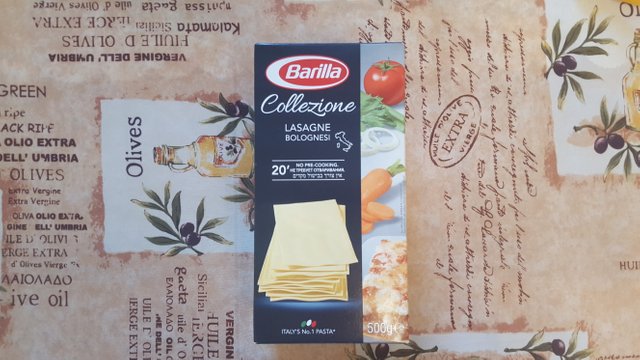 For Béchamel sauce:
900 ml milk,
50 g butter,
nutmeg,
salt.
First, fry the onion, carrots, minced meat in oil, add the bay leaf. Add tomato paste, a little water, add salt, pepper, leave for 20 minutes on low heat.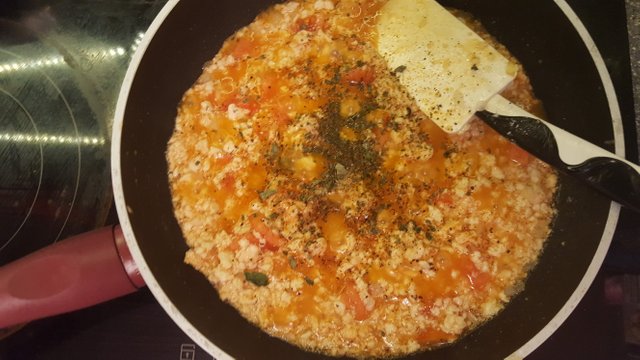 Then prepare the Béchamel sauce. In a large saucepan, melt the butter, add flour and pre-boiled milk. Bring to a boil, stirring constantly, add salt and nutmeg. Then grease the lasagna pan with oil, add a ladle of Béchamel sauce and 4 tablespoons minced meat to the bottom of the pan and place 2 plates of lasagna.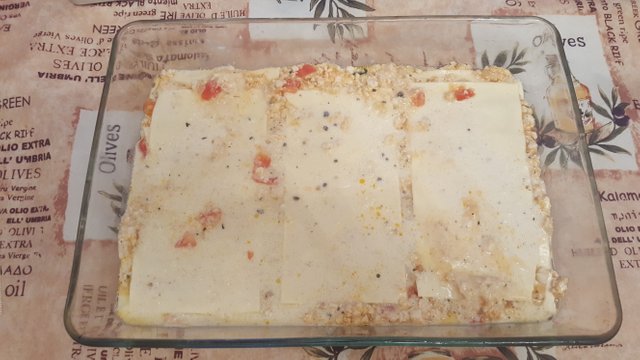 Repeat this step 4 more times, so you will form 5 layers. Make sure all layers are evenly covered with the filling of their sauce and minced meat.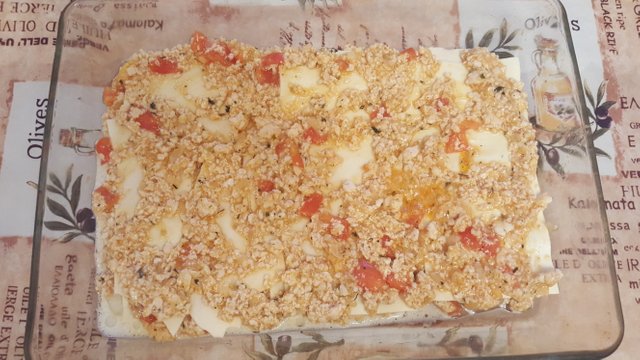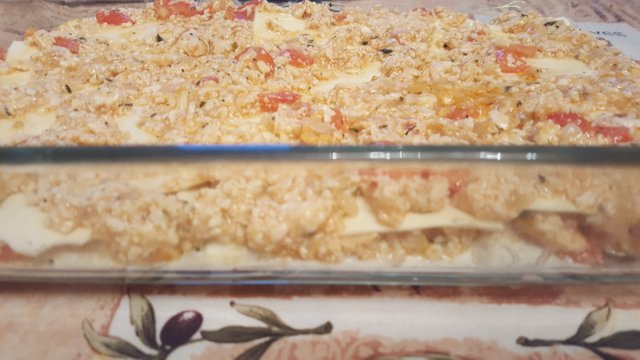 Top with grated cheese. Preheat the oven to 220 degrees and bake the lasagna for 20 minutes. After that, remove from the oven and leave for another 10 minutes.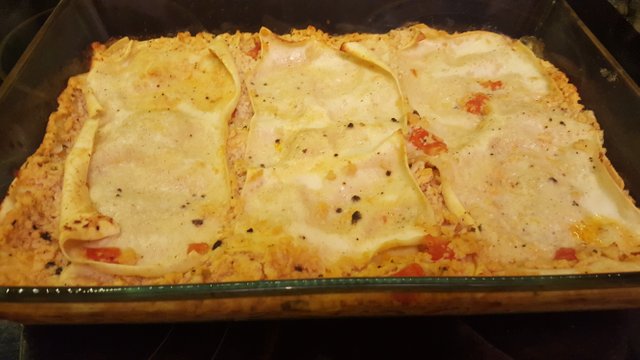 Our lasagna is ready, Bon appetit!!! Thanks for reading!