Last weekend, we were at a massage place that was far from town (Jalan Pingai, Taman Pelangi, 80400 Johor Bahru). Wondered around the area for a light snack but decided to settle for dinner as we were exhausted (lazy) by then.
We stumbled on a Korean Fried Chicken joint. Chicken was on our minds as we wanted to avoid pork due to the African Swine Fever outbreak in Vietnam.
Better safe than sorry.
---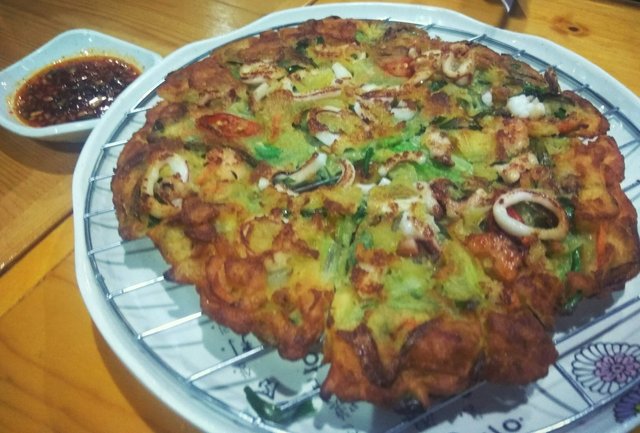 The only thing Korean about the dinner was probably the pancake. Not the type of pancakes at IHOP hahahah.
More of a fried crispy seafood pancake which was miserable in the ingredients department.
---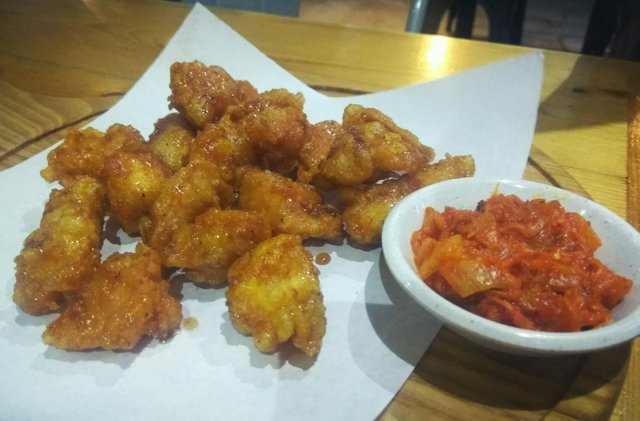 More chicken in the form of popcorn. Again it was supposed to be in some special flavour - NOT. Nothing special about them. And the portion! Miserable and disappointing.
---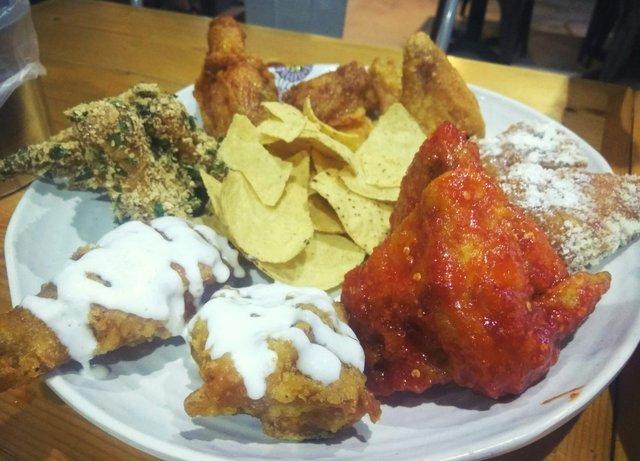 The 5(?) flavoured fried chicken wasn't much better. Them chicken weren't marinated right. And the flavour just came from the coated sauces on the fried skins of the meat.
Some tasted weird. For example the cheese with honey. And another "garlic" just tasted.. Well bland. The better ones were the fried-oats with a tinge of sweetness & the tartar sauced. Chilli version wasn't memorable. Very oily too.
---
But I'll tell you what is good in there. The toilet. Sparkling clean with unlimited supply of good quality tissue paper. Cleanest toilet I've encountered in Malaysia.
---

Posted using Partiko Android