Traditional South African Bobotie Recipe Will Leave You Licking Your Fingers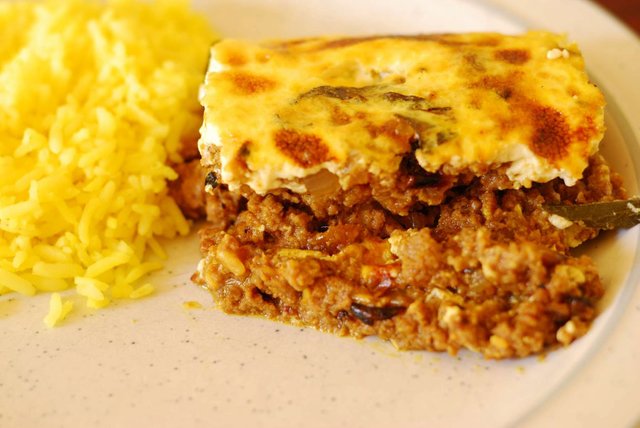 South African Bobotie Recipe
Bobotie is a truly delicious South African dish, There isn't a housewife in South Africa that doesn't have her own special family Bobotie recipe, although it is an authentic South African dish it is believed that the true roots stem from the Malay / portuguese cultures.
Bobotie is a unique dish that is made spiced ground meat and combined with a custard type filling to arrive at a blend of flavors that will truly awaken the taste buds.
This is my own special recipe, everybody who tried it begs for more and for the recipe itself.
Ingredients:
1 kg (+- 2 pounds) minced lamb or beef (lamb preferred)
1 fairly thick slice crustless bread (white or brown) soaked in milk
100 ml sultanas or raisins
300ml fresh milk
2 chopped onions
Salt
1 tablespoon of curry powder
1 chili finely chopped
½ cup vinegar
1 tablespoon of lemon juice
1 teaspoon of brown sugar
8 -10 crushed almonds
3 eggs
1 clove of garlic
6 bay leaves
1 orange, cut into wheels
1 lemon, cut into wheels
1 tsp tumeric
Oil for cooking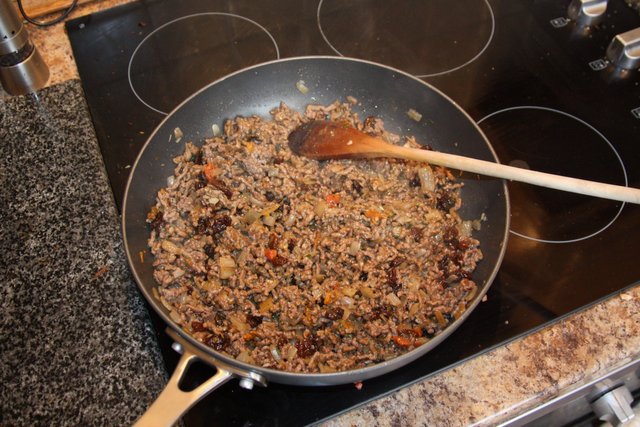 Method
Heat the oil in frying pan and add the garlic, onion and curry powder.
Cook over medium heat for three minutes.
Drain and mash bread and reserve milk. Add bread to pan together with mince and sultanas.
Fry until the meat is almost done.
Add the bread, vinegar, lemon juice, sugar, crushed almonds and chutney to the meat and spices.
Fry for a minute or so and then remove from heat.
Into a pie plate place three bay leaves, two wheels of orange and two wheels of lemon.
Now scoop the mince mixture into the dish.
Decorate the sides of the dish with the rest of the lemon and orange wheels, wedging them between the mince and the sides of the dish.
Beat the eggs, tumeric and 300ml milk, and pour over the meat.
Put three bay leaves on top of dish. Cook uncovered for about 30 minutes at 160 Celsius (320F).
Serve over yellow rice and enjoy.