The Amazing Bunny Chow Best Of South African Cuisine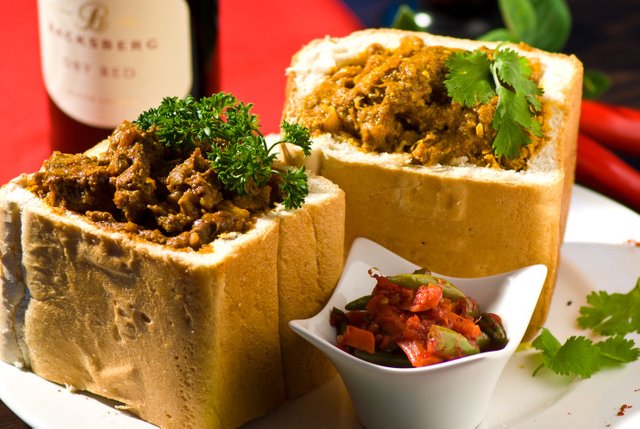 The Bunny Chow
The story goes that the bunny chow was first created in Durban South Africa in the 1940's , it is disputed however nobody really cares as this really simple meal will absolutely make your mouth water for more, once you have tasted A South African bunny chow you will never turn back !
A bunny is basically made from a loaf of bread (with the inside scooped out and kept to dip in the gravy). The hollow loaf is then filled with a delicious authentic Indian curry or any curry of your choice – made from either Lamb Mutton or Vegetables. Beef, chicken or mince can also be used, the curry should have allot of sauce so it can be soaked up by the bread
Bunny chows come in 4 different sizes
Mini Chow
Quarter Loaf
Half Loaf
Full Loaf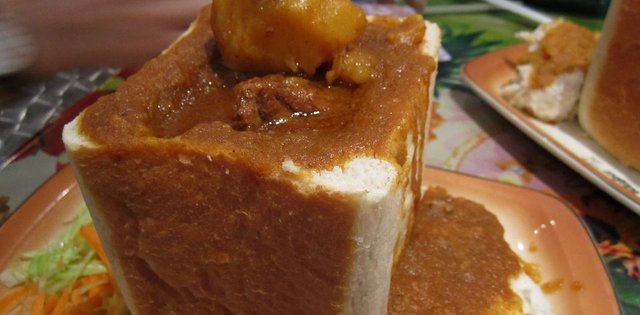 The Ladies Bunny or mini chow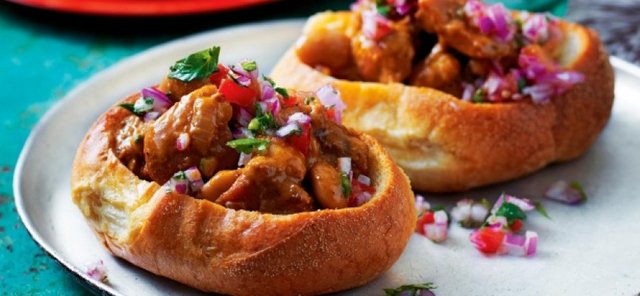 There Is Only One Real Way To Eat A Bunny - With Your Hands !