Delicious Traditional South African Milk Tart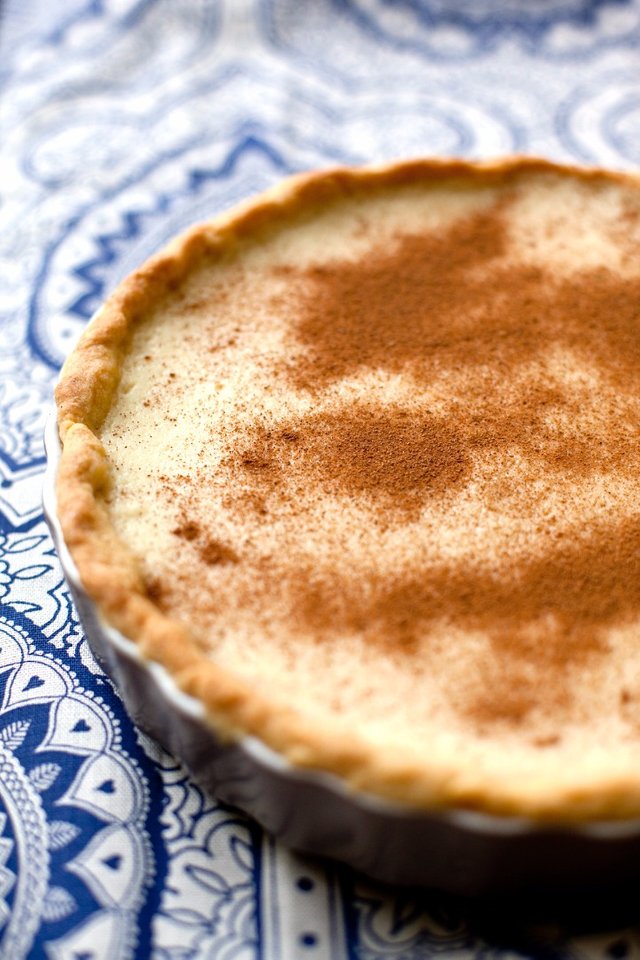 Milk Tart or better known in South Africa as "Melk Tert" is a traditional tart made up mostly of milk, flour and sugar which originated from another traditional meal called "melk kos" (milk food), it is really simple to make and is not only delicious but very nutritious and filling.
INGREDIENTS
The Base:
You can also use purchased ready made puff pastry, crushed tea / tennis biscuits / cookies mixed in with a bit of butter or no base at all, my personal favourite is the crushed biscuits / cookies option.
Filling:
4 ½ cups milk
2 ½ tbsp cornflour
1 cup sugar
3 eggs
pinch of salt
2 ½ tbsp flour
1 tsp vanilla essence
a big spoon of butter
METHOD
** The Base**
Press your preferred base mixture into one or two round cake tins/pie dishes.
If using puffed pastry bake for 15 minutes at 180°C (356 °F) until light brown
Filling:
Bring milk to a gentle boil.
Beat eggs well and add sugar, flour, cornflour and salt.
Mix well.
Pour boiling milk into the mixture and stir well.
Return to stove and stir for 10-12 minutes on medium heat until the mixture thickens.
Add butter and vanilla essence and mix through, then pour into cooked shell / base.
Allow to cool in the refrigerator for about 2 hours
To decorate, sprinkle with cinnamon or grated chocolate.
Serve and Enjoy