Pumpkin Donuts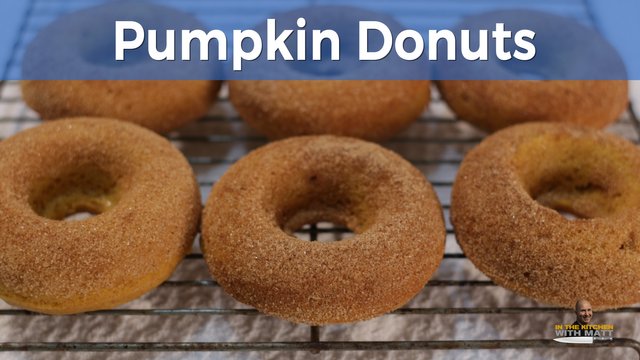 These homemade pumpkin donuts are so yummy. They are soft and caky, and oh so delicious. If you are a fan of doughnuts, pumpkin, and cake. You will love this recipe.
Ingredients:
1 1/2 cups of canned pumpkin
1 1/2 cups of granulated sugar
1/2 cup of canola or vegetable oil
3 large eggs
2 cups of all purpose flour (2 tablespoons less)
1 1/2 tsp of baking powder
1 1/2 tsp of salt
3/4 tsp of cinnamon
1/4 tsp of nutmeg
Topping:
1/2 cup of granulated sugar
3 Tbls of cinnamon
You can find and PRINT the full recipe here on my website: https://inthekitchenwithmatt.com/pumpkin-donuts
Enjoy!