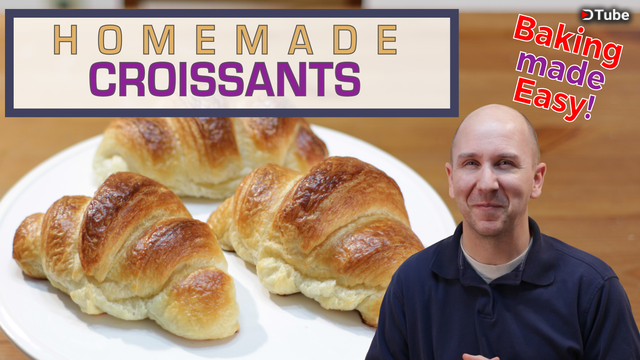 ---
Hello DTube and Steemians!
Time for another cooking/baking video. In this episode of In the Kitchen with Matt I will show you how to make Croissants. There is something absolutely incredible about homemade croissants. This recipe for homemade croissants is really easy to make, if I can do it, you can do it. Time to impress your family and friends with this fantastic recipe. Let's get baking!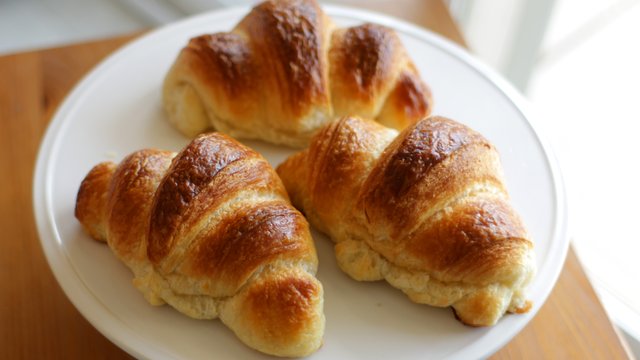 Don't forget to follow/subscribe, upvote, and re-steem if you like :)
If you have any questions, comments, or requests, put them down below and I will get back to you as soon as I can.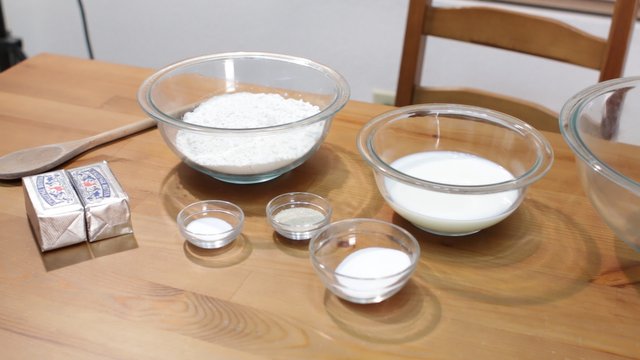 Ingredients:
2 1/4 cup of all-purpose flour (290 grams)
1/2 tbsp of salt (1 1/2 tsp.) (8.5 grams)
2 1/4 tsp. of active dry yeast (you can use instant) (6.5 grams)
2 tbsp. of white granulated sugar (25 grams)
1 cup of milk (ideally whole, but you can use 2% or 1%) (240 ml)
1 cup of unsalted butter (225 grams)
Please don't rely on my metric measurements, although I believe they are correct. You might want to double check them if you use metric. :)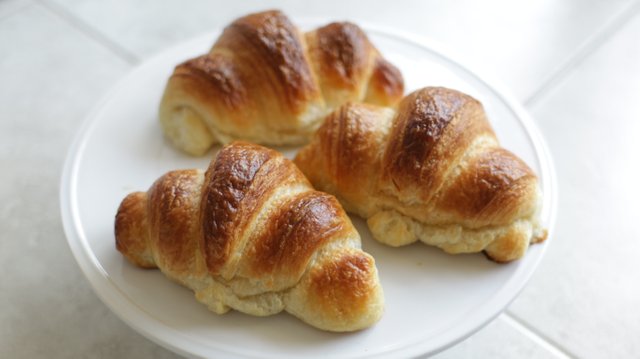 Egg Wash:
1 egg (beaten)
2 tsp. of milk
Helpful Tools:
rolling pin
basting brush
pastry brush
silicon baking mat: http://amzn.to/2jfRa2Y
parchment paper
meat tenderizer
Bowls
cloth
kitchen spray
fork
whisk
wooden spoon
plastic wrap
pizza cutter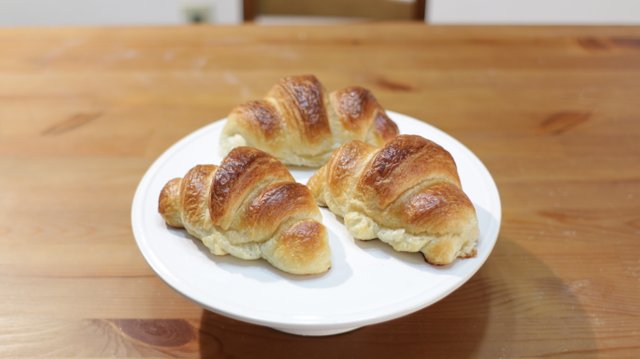 Video Production Gear I use:
Canon 70D
Canon 50mm 1.4 lens
Canon 28mm 1.8 lens
Rode Video Mic Pro
Amazon Basics Mic Stand
Juiced Link Audio Mixer
Adobe Premiere and After Effects
*These are affiliate links, clicking on them helps support my show, if you buy something, I will get small percentage of the sale, but it won't cost you any extra.
*Video is my original work and owned by me.
---
▶️ DTube
▶️ IPFS