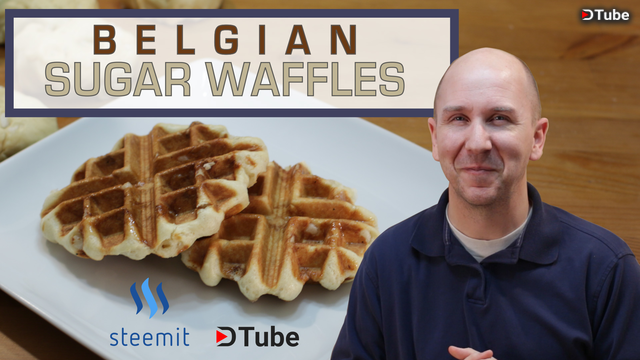 ---
Hello DTube and Steemians!
I have another cooking video for you. In this episode of In The Kitchen with Matt, I will show you how to make Belgian Sugar Waffles, also sometimes called Liege Waffles. They are very popular here in Phoenix where I live, we have Waffle food trucks that drive around selling these amazing waffles, with all kinds of different toppings. Belgian Sugar Waffles are different then a classic batter waffle. They are made from a yeast based dough instead and have an ingredient called pearl sugar in them. The name "Sugar" waffle comes from the pearl sugar. If you have never tasted one of these before, you are missing out. :) So now you can make your own, if I can make them, you can make them, let's get started.
Don't forget to follow/subscribe, upvote, and re-steem if you like. :)
If you have any questions, comments, or requests, put them down below and I will get back to you as soon as I can.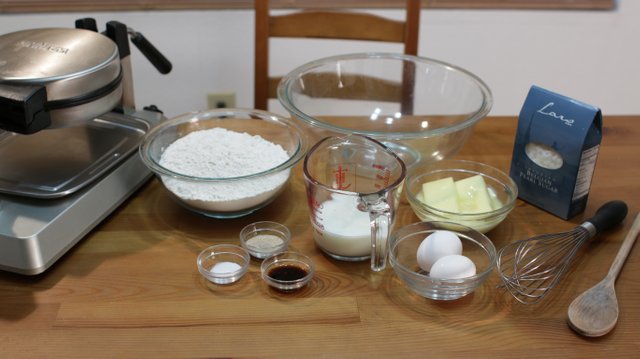 Ingredients:
3 1/2 cups of all-purpose flour
2 1/4 tsp. of active dry yeast (1 packet of instant yeast will work too)
3/4 cup of warm milk (1%, 2%, Whole, etc. 100 to 115 F.)
8 ounces or 1 cup, softened butter
2 large eggs
1/2 tsp. salt
1 tsp. vanilla extract
1 8 ounce bag of Pearl Sugar (225g)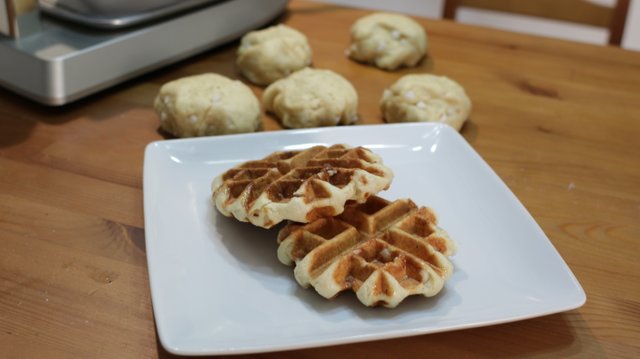 Tools:
waffle iron
wooden spoon
bowls
whisk
tongs or fork
dough cutter or knife
plastic wrap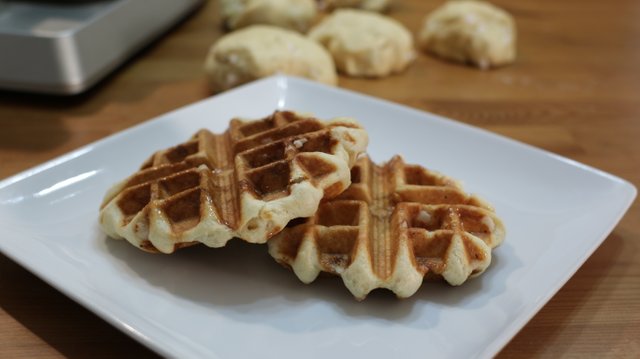 Be very careful when cooking these waffles, the sugar gets really really hot! Don't touch the sugar in the waffles. :) And let them cool a bit before biting into them.
The video is my original content and owned by me. :)
Video Production Gear I use:
Canon 70D
Canon 50mm 1.4 lens
Canon 28mm 1.8 lens
Rode Video Mic Pro
Amazon Basics Mic Stand
Juiced Link Audio Mixer
Adobe Premiere and After Effects
*These are affiliate links, clicking on them helps support my show, if you buy something, I will get small percentage of the sale, but it won't cost you any extra.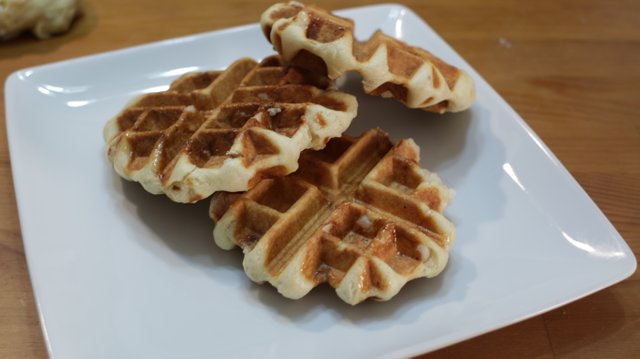 ---
▶️ DTube
▶️ IPFS