7 Layer Dip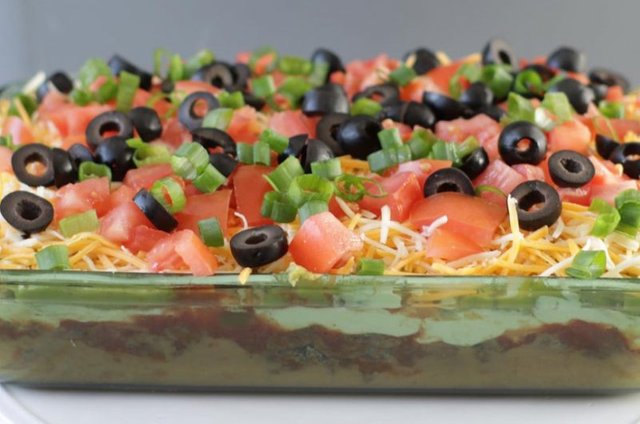 Time for a 7 layer dip! One of the iconic things to serve at parties, game days, and other social gatherings is a yummy homemade seven-layer bean dip.
And I will admit I may or may not eat only that with chips for lunch or dinner sometimes, haha. The 7 layer dip is the king of the bean dips, and chip dips in general, in my opinion.
It has everything that you want in a dip, beans, meat, salsa, guacamole, sour cream, cheese, etc. I mean it really is like 7 dips in one! And the 7 layer dip is so incredibly easy to make. If I can do it, you can do it. Let's get started!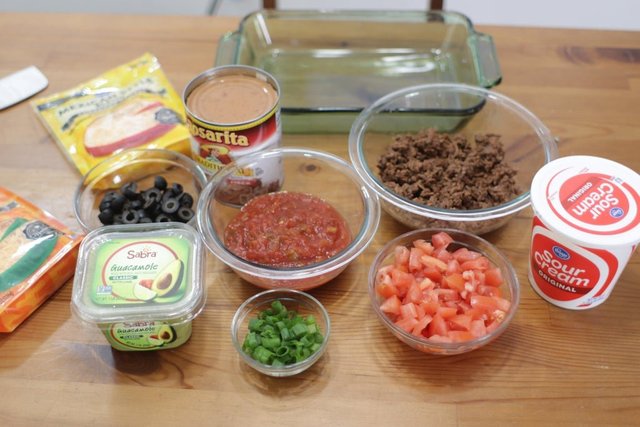 Equipment
13x9 dish or trifle bowl
Spatula
Can opener
Skillet
Spatula
spoon
Knife
Cutting board
Ingredients
1 lb cooked ground beef/taco meat 400 to 850g
16 oz or 30 oz can of refried beans (400 to 850g)
1 to 1 1/2 cups of salsa 260 to 390g
1 1/2 to 2 cups of sour cream 240 to 360g
1 1/2 to 2 cups of guacamole 336 to 448g
1 to 1 1/2 cups of grated cheese 84 to 125g
1/2 cup diced tomato 100g
1/2 cup sliced olives 90g
1/2 cup chopped green onion 50g
Instructions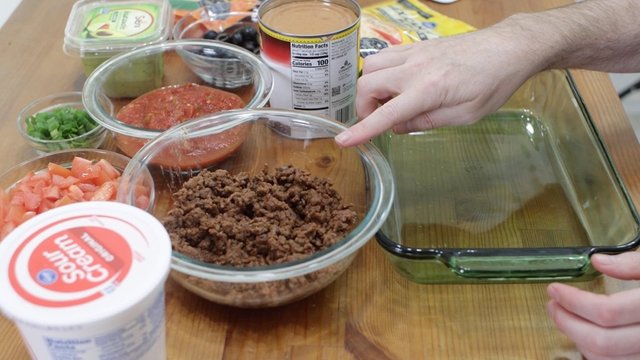 Begin by cooking your taco meat. Use your favorite ground beef taco meat, or use my recipe here on my website.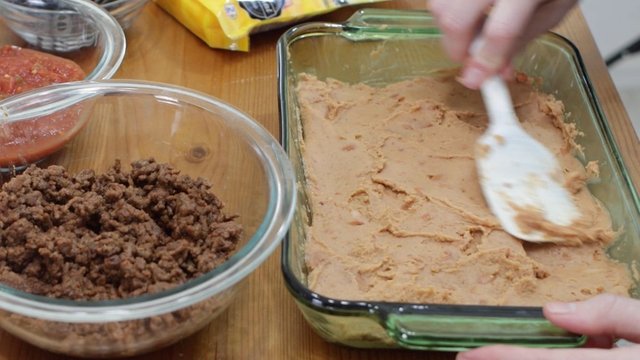 Spread out the refried beans in a 13x9 dish or trifle.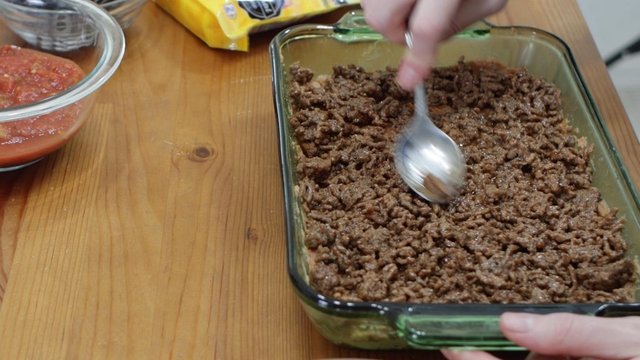 Next, spread the taco meat on top of the bean layer.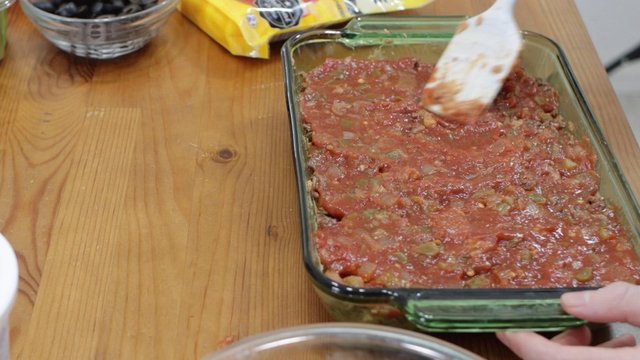 Now spread the salsa on top of the taco meat. Use your favorite store-bought salsa or homemade salsa. I have a yummy pico de gallo recipe here on my website you can try.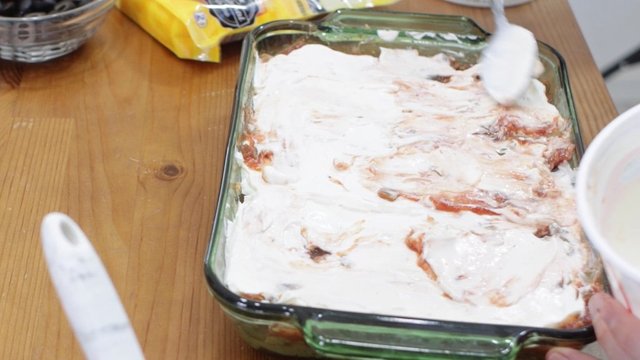 Then spread the sour cream layer over the salsa, or you can certainly reverse the two layers.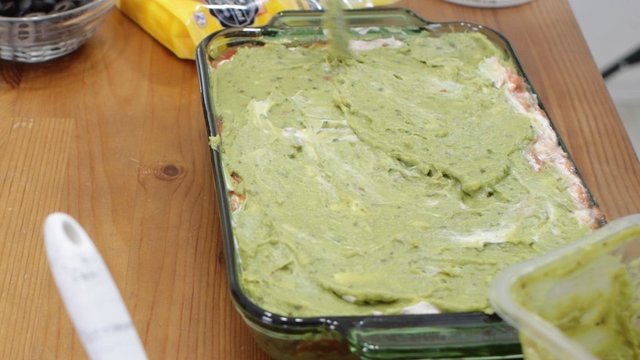 Next, spread the guacamole over the sour cream layer. Use your favorite store-bought guac or a homemade one. I have a great one here on my website.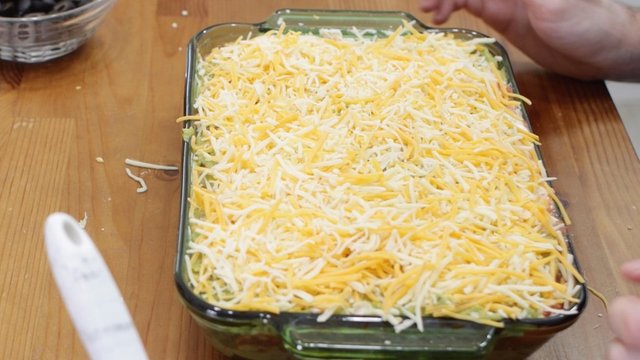 Time to sprinkle the shredded cheese on top. If you are using block cheese, you will want to shred it first.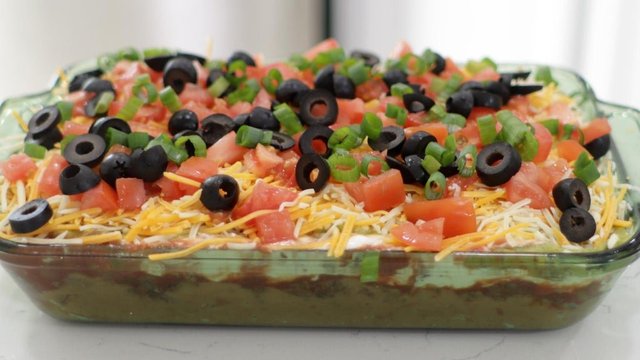 For the final layer sprinkle on diced tomatoes, sliced black olives, and chopped green onion. If you want some kick, add sliced jalapenos as well. Serve with chips and enjoy!
Print the recipe here on my website: https://www.inthekitchenwithmatt.com/7-layer-dip
Watch the video tutorial here: