Hungry?
Eating shit quality foods packed with added sugars, only because that's all you can afford? Do you have any Idea on how much food is wasted and thrown out EveryDay in the western world??
If I could be bothered to I would do a daily menu blog of what I rescued from the trash, and post every day what I found to eat behind supermarkets. I just got back from finding all these lovey vegetables at the closest place to here. Usually in other country's it is not just vegetables and fruits to be found, you find everything that a supermarket sell's and usually its separated for you, vegetables and fruits in one container, meat and fish in another, and then dairy products.
I am in Poland for another 9 days, and would not recommend to come live here (but that's your choice obviously if you get the urge to). Here it seems that its only possible to recycle veggy's and fruits, but hey atleast that's something, and if you happen to be a Vegan then your in luck!
..Today's freegan findings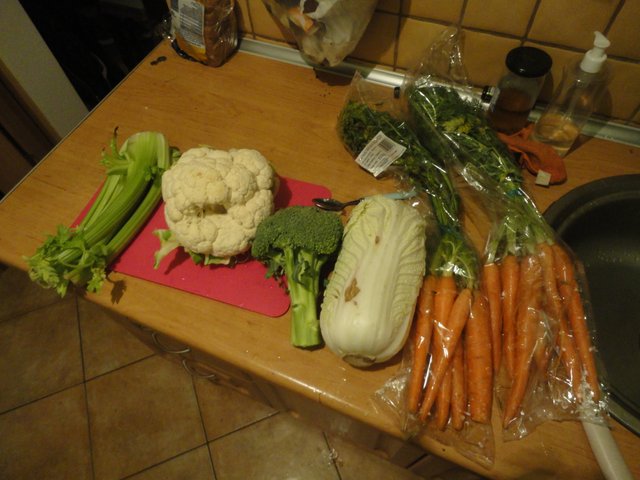 Doesn't look like much huh?
The trick is to go everyday and then you build up a great collection of foods. The other day I got 4 aubergines on the hunt and so before they went bad I decided to use them up first. What can I do with just aubergines?


Baba Ganoush - That's what!
The Carrots and Celery I will be using as dips for the Baba Ganoush, so just now was time to begin making it whilst playing some SteemMonsters! (and missing the start of that btc breakout just now..)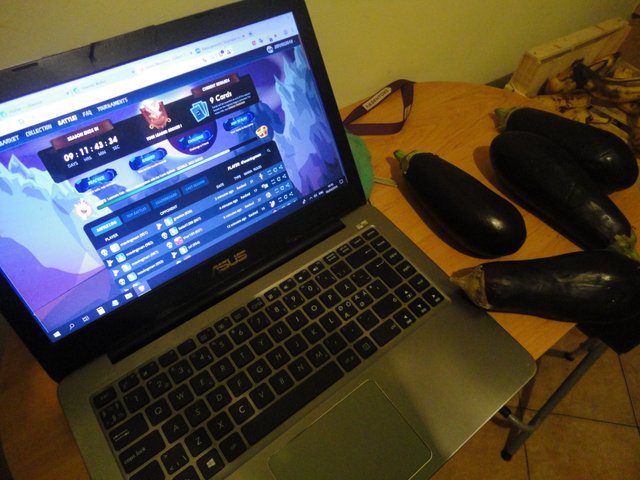 Start off by slicing the Aubergines length ways and then cris-crossing the flesh with a knife making sure not to go through the skin. Then put on olive oil and place on a baking tray.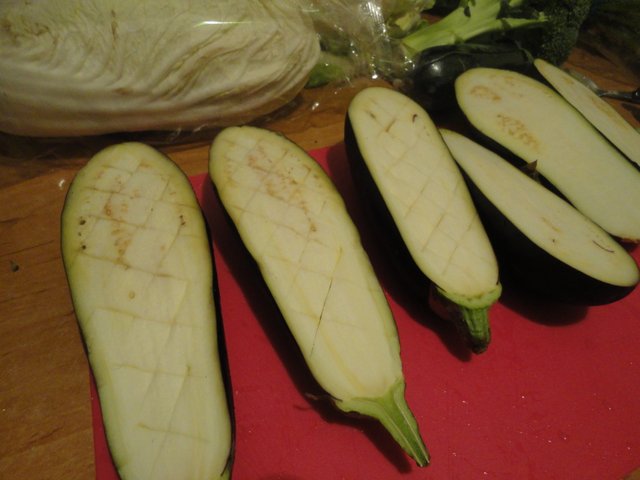 Preheat the oven to 180c and put them in for 45 mins.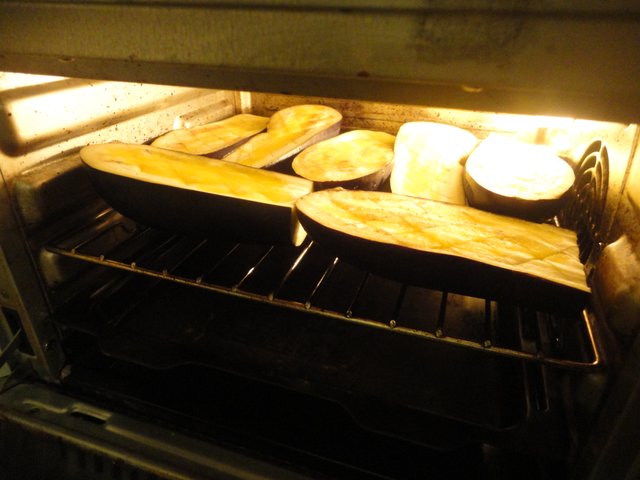 This is them cooked, and now to let them cool down. I was hungry so decided to stirfry the broccoli and cabbage to eat now!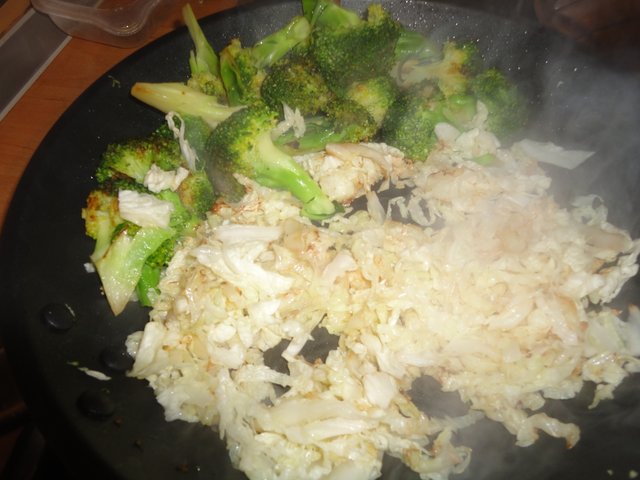 ---
Now that the Aubergines have cooled down I can make finish it off. Need to scrape out the eggplant flesh and then add tahini and some more olive oil! Going to go munch now !!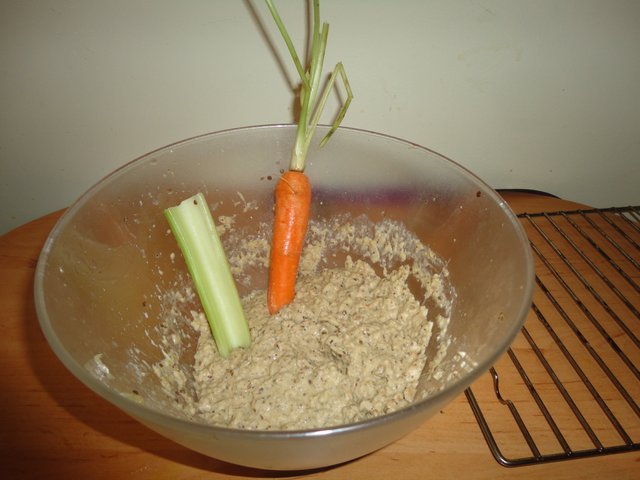 If you blog about dumpsterdiving food then let me know and Ill send you some worthless DUMP coins, but you need a Steem-Engine wallet! I need Proof-Of-Dumpstering!
Big Love and Bon Appertito!
@movingman