토토로 유부초밥 (Totoro Fried Tofu Rice Balls )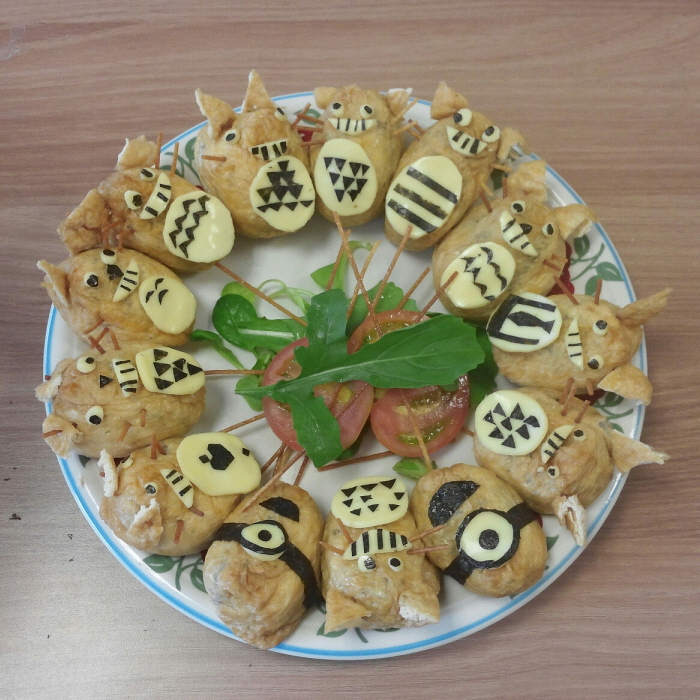 1달에 한번 있는 요리 모임에서 만들었어요.
김으로 눈이랑 배 만드는데 매우 긴 시간이 걸렸죠

집에서 다시 해야지 했지만..
결국 못 했네요.
I cook with my friends once a month.
3 months ago, we made these.
As you see, it's very very cute.
but it was hard to make their eyes and teeth and vally with laver.
it was 1:30!!!
I don't cook it again by myself in my house.
샌드위치도 만들어서 너무 너무 맛있게 먹었어요
냠냠
We also made sandwich. It was good!!
yum yum