👉RECIPE: Healthy Potato Chips 🥔🥔🥔
Hello everyone! 😊
I am sorry that you had to wait for the promised potato chips recipe for so long 😯
Here's my recipe for healthy vegan chips that you can easily make at home. I'm lucky to make them from potatoes that I picked up on the farm myself. 
Depending on preferences, add your favorite spices and... Have a nice crunch!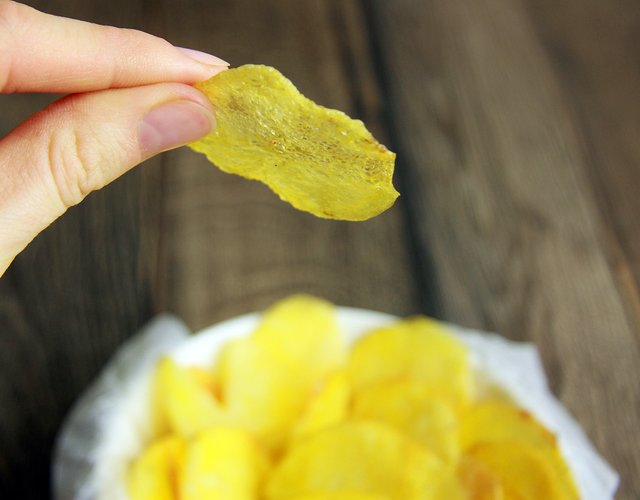 Ingredients:
potatoes
refined coconut oil
Himalayan salt 
spices (I used: smoked pepper and a mixture of spices for potatoes, ingredients: salt, onion, sweet pepper, coriander fruit, cumin, marjoram, fennel leaves, savory, fennel seeds, chili, black pepper)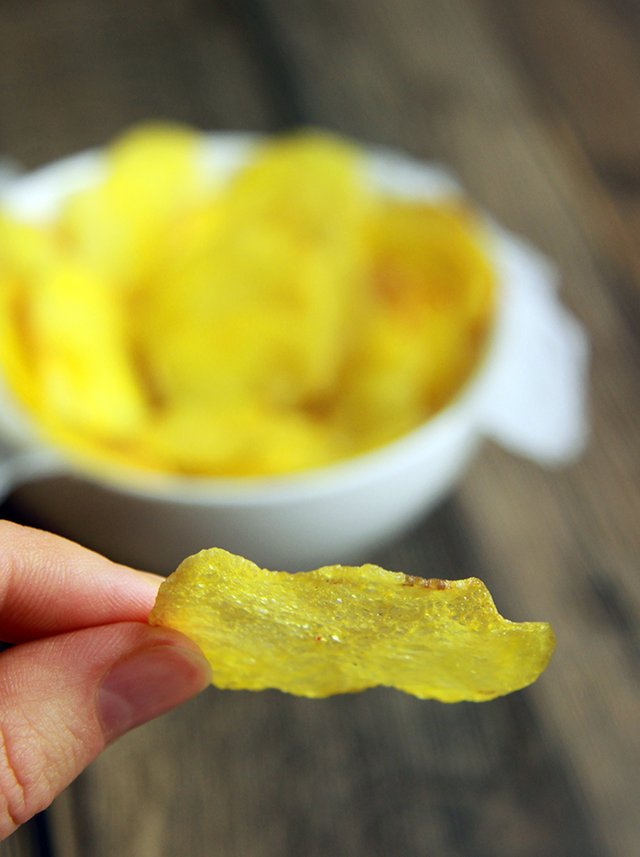 Preparation:
1. It's important to choose potatoes of similar size. Wash and peel potatoes.

2. Use a sharp knife to cut the potatoes into thin slices. Thinner chips will be more crispy. 
In the preparation of crisps, the most important thing is to cut the potatoes into slices of the same thickness, then avoid the situation in which some of them will burn and some will remain soft.

3. Rinse potatoes thoroughly in cold water.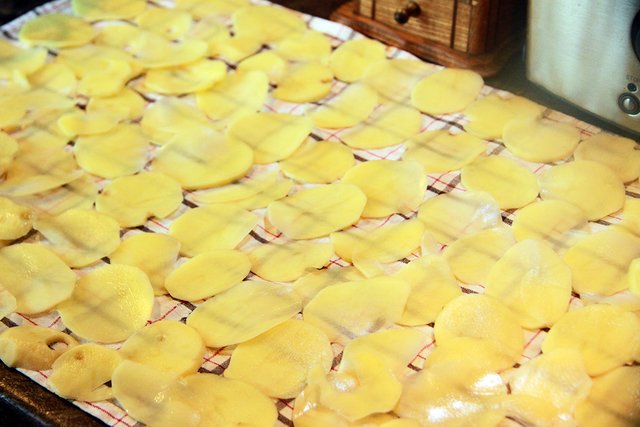 4. Place the potato slices on a clean kitchen cloth. Then press them with a second cloth to completely dry out of the water. 
5. Mix the potato slices thoroughly in molten coconut oil. Put one next to the other on a baking tray with paper.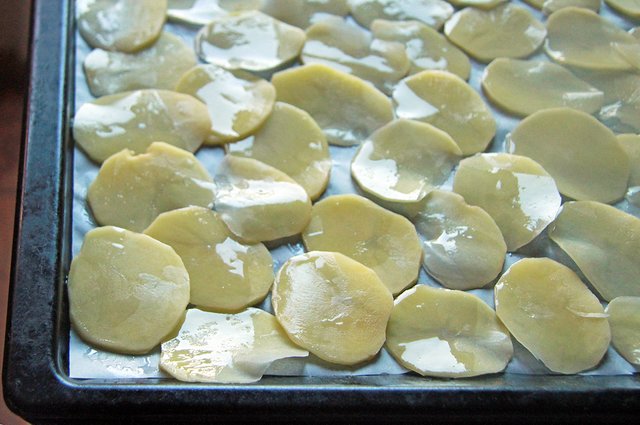 6. Time to spice our chips. Depending on the taste you want to get, sprinkle with the appropriate spices. Of course, we can only use salt.
7. Bake chips in a preheated oven to 180 - 200 C (depending on the oven). I bake about 20 minutes, but it's worth taking a look into them after just 10 minutes. Chips should have a golden color and be crispy.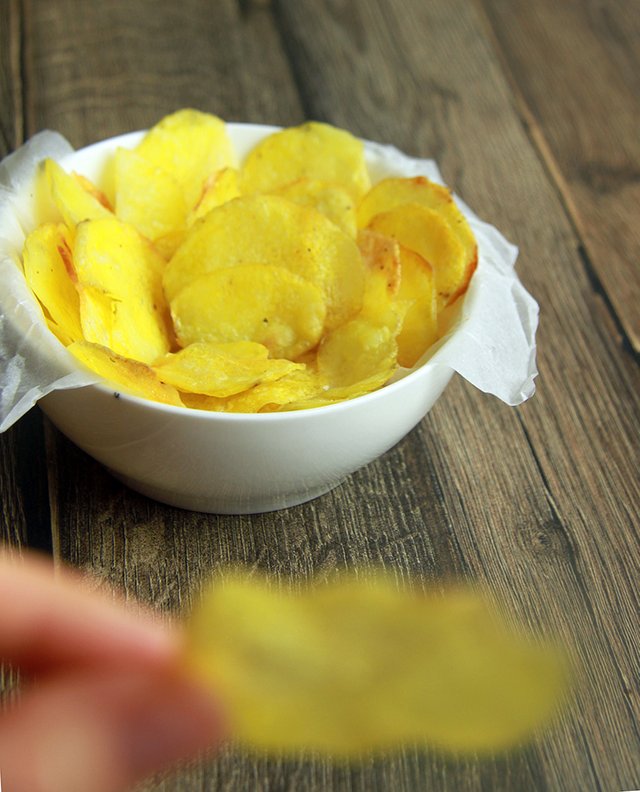 Bless you!
Moni 😍