Hello Steemit Friends!
Two weeks ago I wrote to you about Buddha Bowl. Last Sunday I prepared Moni Plate haha It's a plate full of vegan and seasonal dishes. Of course, you can prepare them according to your own idea and the availability of ingredients in the area where you live.
I'm curious what would be on your summer dinner plate! 😉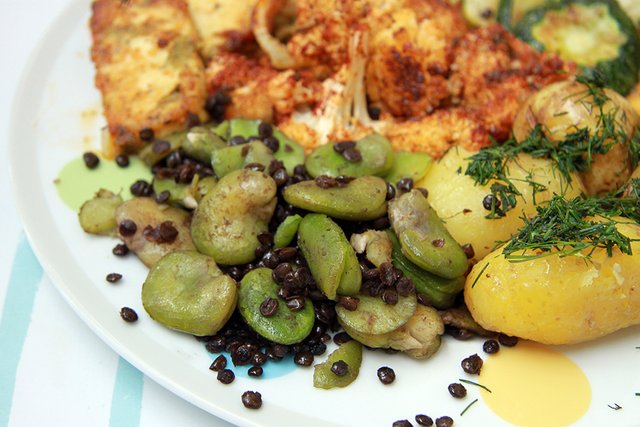 Ingredients:
a few young potatoes
a bunch of dill
1 young cauliflower
1 young zucchini
250 g broad bean
½ cup of black lentil
200 g of natural tofu
olive oil 
smoked pepper 
hot pepper 
Himalayan salt 
Marinade for tofu:
a teaspoon of mustard
a tablespoon of apple cider vinegar
a teaspoon of maple syrup
2 tablespoons of olive oil
pinch of Himalayan salt
2 cloves of garlic  crushed
1 onion cut into slices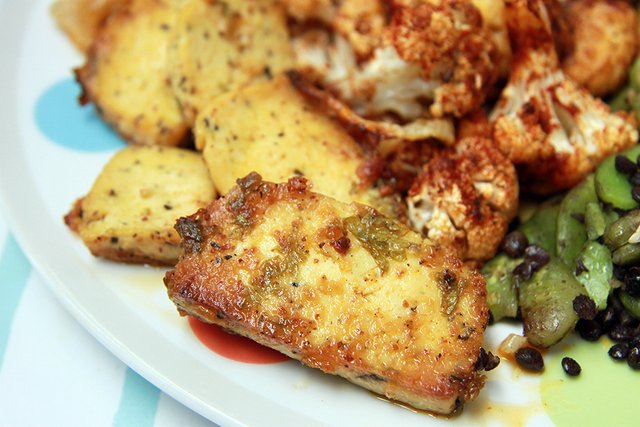 Preparation:
1. Marinate tofu: 
All the ingredients for the marinade, except onions, mix thoroughly. Tofu cut into slices. Put into the marinade, add chopped onion, cover and put in the fridge for a min. 1 hour. 
2. Cut the cauliflower into pieces. Put in a bowl, pour olive oil, sprinkle with spices and shake.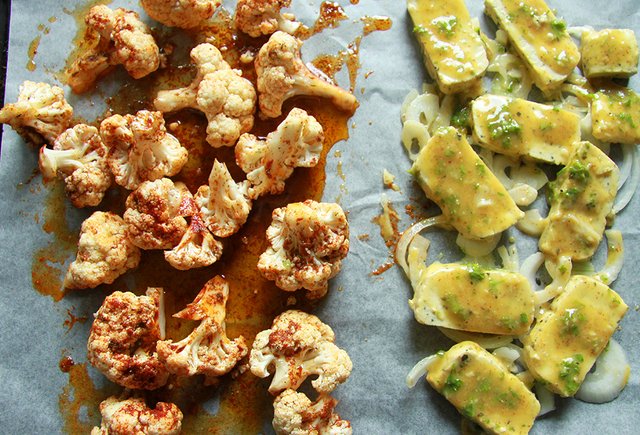 3. Put on the baking trays cauliflower and marinated tofu with onions. Baking at 180 degrees. For 30 minutes (check after 20 minutes).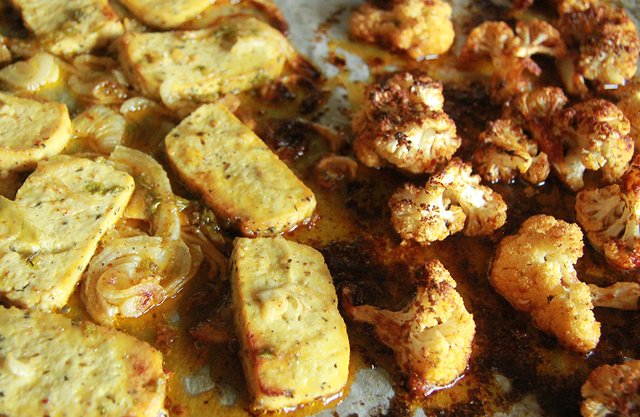 4. Boil potatoes, broad beans and lentils (separately).  
5. Slice the zucchini into slices and grill in olive oil.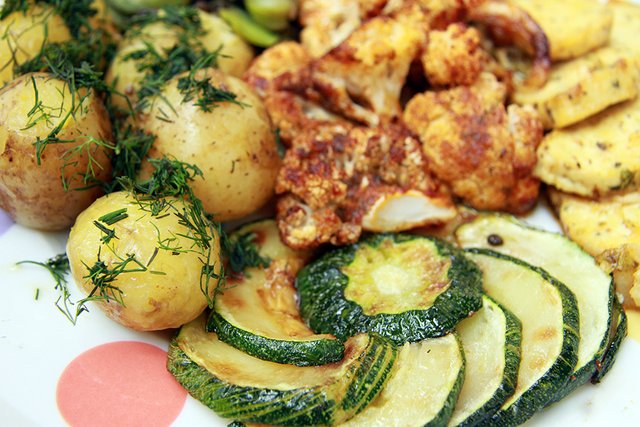 6. Prepare a plate: put the boiled potatoes with chopped dill, mixed beans and lentils, grilled zucchini, roasted cauliflower and tofu.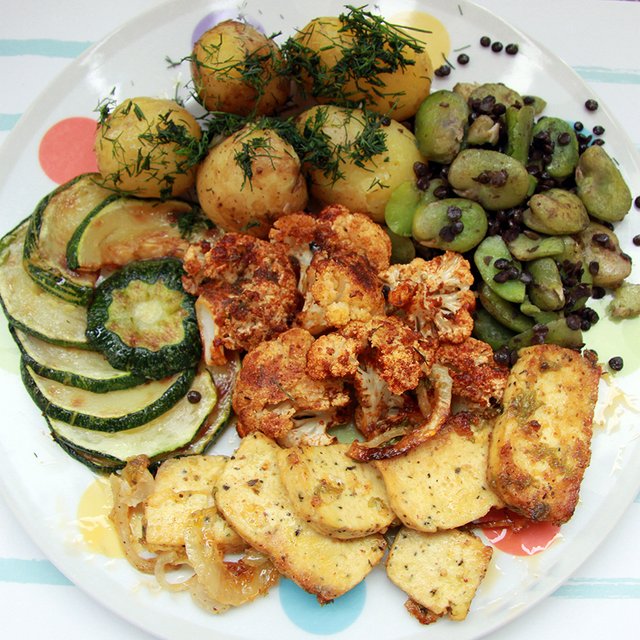 Bless you!
Moni 😍