Hello everyone!
We also need sweets for a healthy balance, especially in autumn 😉 That's why today I invite you to one of my favorite sweets: halva.  
Halva may be one of the least healthy or one of the healthiest desserts. Look at the ingredients of halva available in the store. Each of them consists of about 50% sugar or, even worse, fructose - glucose syrup, which changes the body's metabolism to fat production. 
I love the taste of halva, so I started to prepare it myself. It is worth to include it in your menu because of the health properties that hide inconspicuous sesame seeds. Sesame is a very good vegetable source of calcium and protein.
However, to provide the most nutritional value, buy organic unshelled sesame seeds.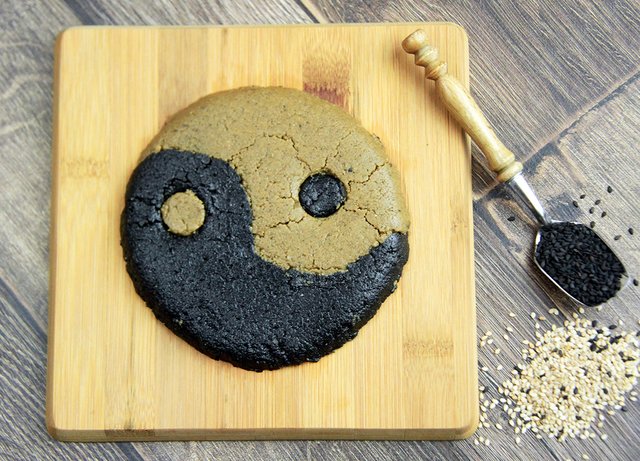 Ingredients:
100 g of white paddy sesame 
100 g black sesame seeds 
2 tablespoons of maple / agave / date syrup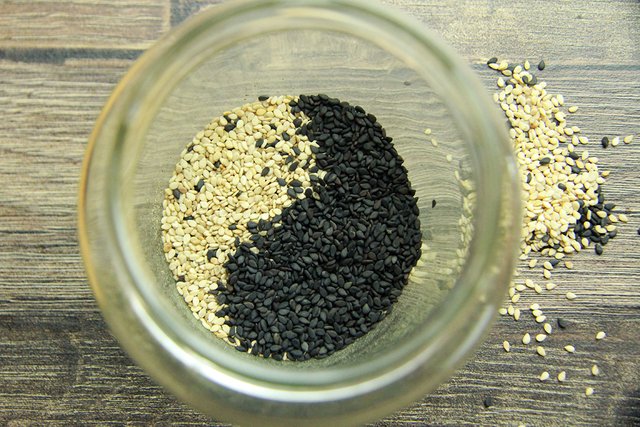 Preparation: 
1. Roast sesame.  
Before preparing the halva, you must roast and cool the sesame seeds. If you want to achieve the effect of bicolor, you need to prepare white and black sesame separately.  
Put the seeds of sesame on the dry pan, roast them over medium heat for 2-3 minutes, stirring constantly. !!! It is very important not to burn sesame, because it will affect the taste of halva - it will be bitter. Ready sesame pour into bowls and cool, stirring occasionally.  
2. Mix the sesame smoothly. I use an electric coffee grinder. While grinding, be careful not to overheat the sesame. 
3. Add selected syrup to ground sesame, about 1 tablespoon per 100 g sesame. Mix thoroughly. The mass should be sticky, but compact. Put the halva to the container, I recommend using silicone, but it can also be a glass bowl, for example. At the bottom of the dish, you can pour chopped pistachios, almonds or other nuts, as well as dried fruits, such as raisins.

4. Put halva in the fridge for a few hours or overnight. After this time, put on the board and cut into pieces.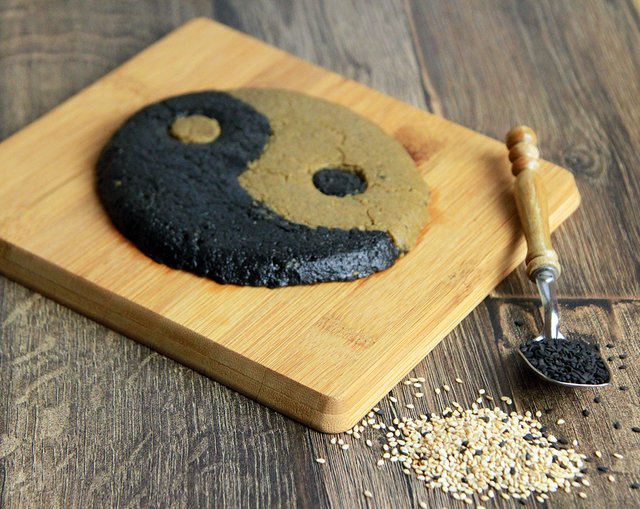 Bless you!
Moni