HEALTHY SNACK: Kale Chips 🙈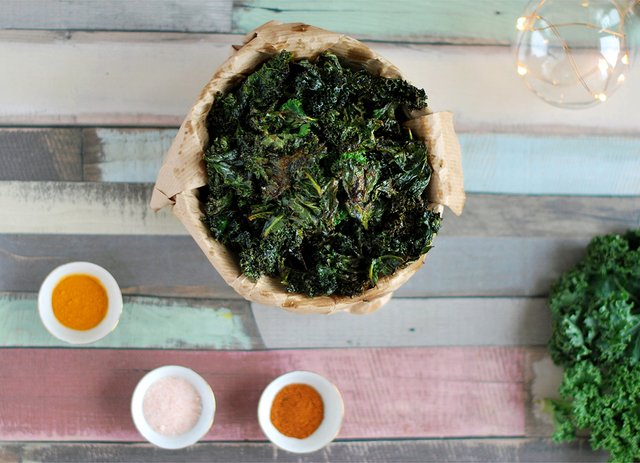 ---
I promise, this is the last recipe for chips! 🤣
There were potato chips and root vegetables chips on my blog. Do you know kale chips?
Kale is a real superfood, so if you are looking for an idea how to eat kale, you can make chips.
What do you need?
fresh kale
Himalayan salt
spices: turmeric, sweet paprika, chilli, smoked paprika...
olive oil
Wash the kale leaves and drain them with a paper towel. Cut off the hard part (the middle) and tear the leaves into pieces. Put them into a big bowl, pour with olive oil and add all the spices. Shake the bowl to spread spices all over the leaves.
Line a baking tray with baking paper and spread the kale all over. Bake for approx. 15 minutes. Check if it's crunchy and be careful not to burn it.
Moni (chips lover 😁)
---