Hello!
Today is the time for cherries. In addition to the fact that cherries are an antioxidant, they have anti-inflammatory properties and alkalize the body. And they are delicious! Especially in hot tapioca pudding 😊
Just try my recipe for vegan and gluten free cherry tapioca pudding ❤️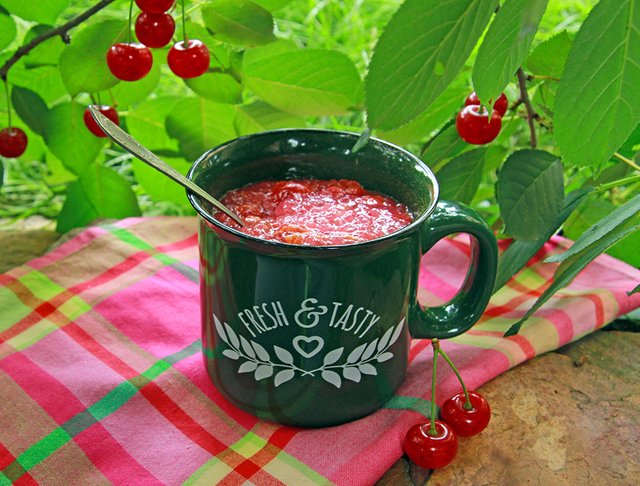 Ingredients:
⅓ cup tapioca pearls
1 cup of coconut milk
1 cup of water
1 tablespoon of coconut sugar
1 cup of pitted cherries 
a pinch of Himalayan salt
a pinch of cinnamon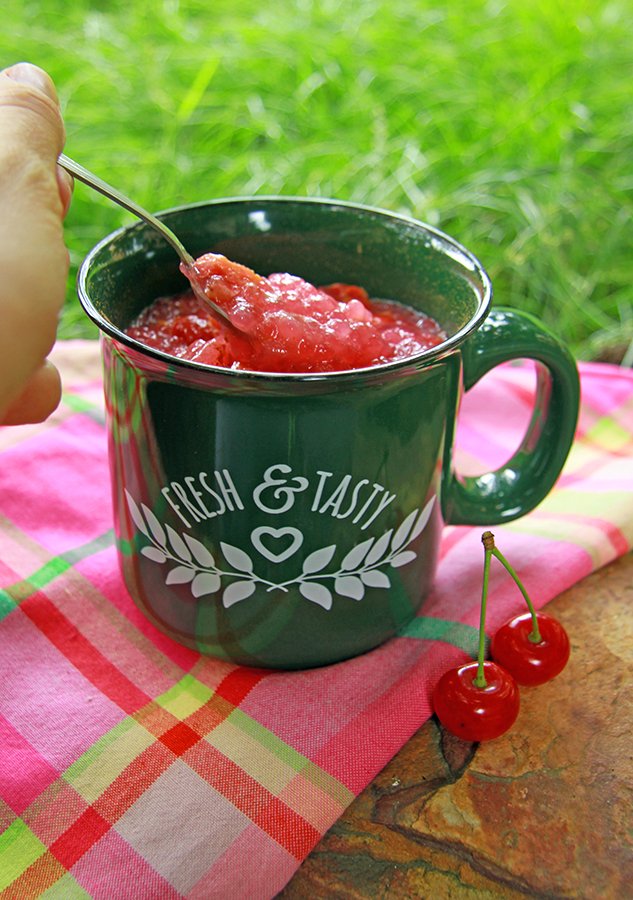 Preparation:
Pour tapioca into a pot and pour coconut milk. Soak tapioca pearls for 1 hour.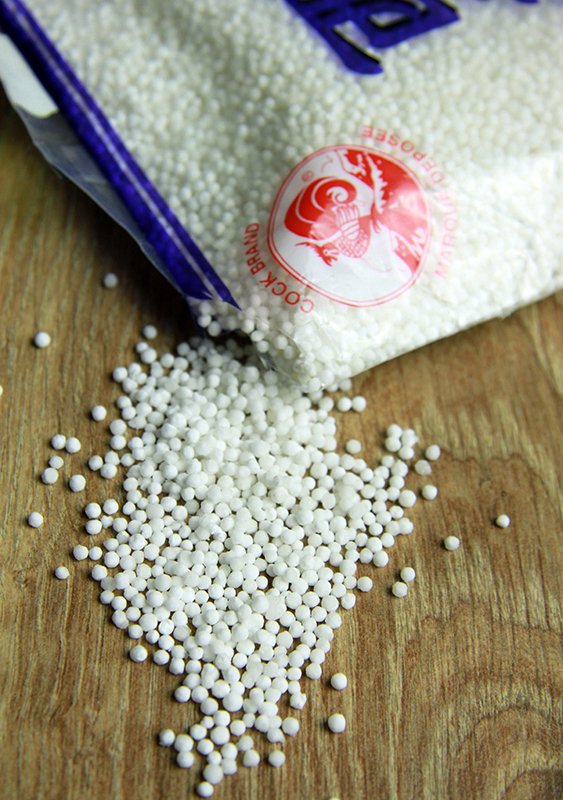 Add water, sugar, salt and cherries to the tapioca and mix.
Heat over medium heat until it reaches a simmer. Reduce heat to low and let simmer for 20 minutes until tapioca pearls are transparent and the mixture has thickened. Remember to stir frequently so that the tapioca doesn't stick to the bottom.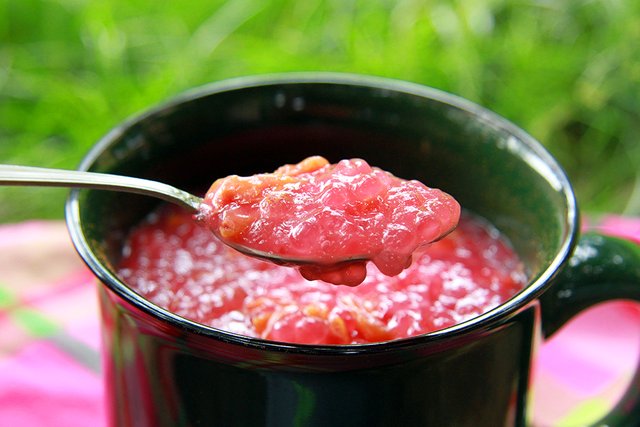 Pour into cups and sprinkle with cinnamon.
Cherry pudding you can eat hot or cold.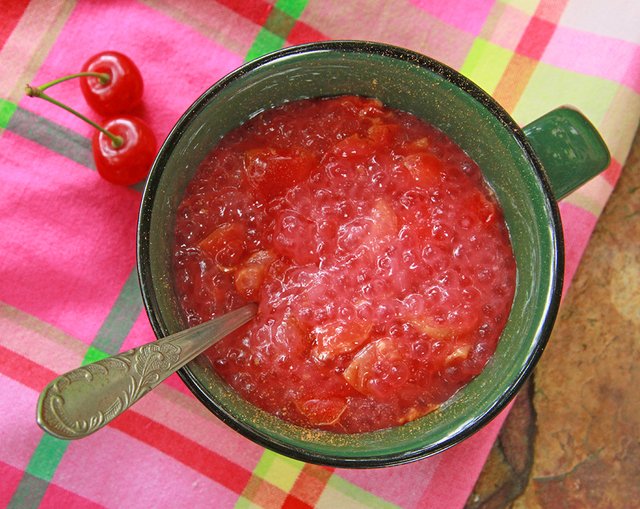 Check out also my recipe for: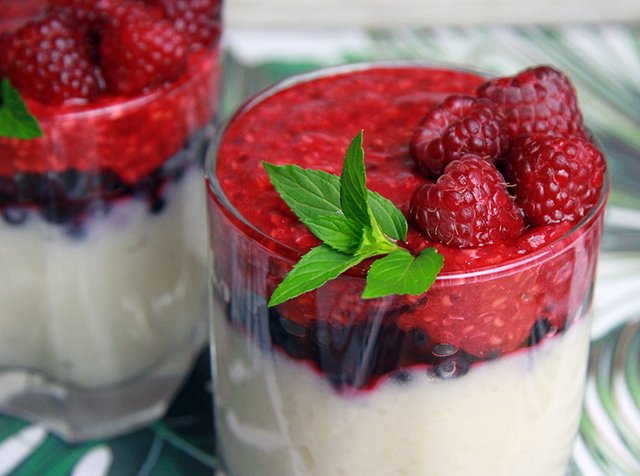 Bless you!
Moni 😍