#4 My Best Vegan Breakfasts in the World! 🌎 Fruits on the Gold Coast 🍓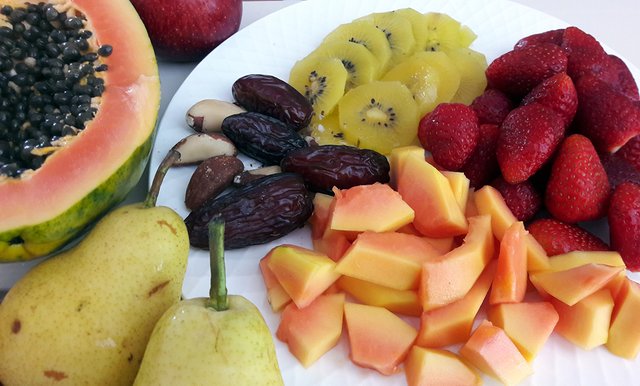 ---
I spent a month of time this year on the Australian Gold Coast. That's where the most beautiful beaches are!
I fell in love with local farmers' market and organic farms. You can buy excellent fruits and vegetables there.
My best breakfast in Australia:
Sweet fruit: strawberries, papaya, pears, yellow kiwi (I love it!), dates and nuts.
Please, write in the comment what seasonal fruits are available now in the place where you are?
Moni 🍓
---