#1 My Best Vegan Breakfasts in the World! 🌎 Passion Fruit & Papaya in Madeira 🍊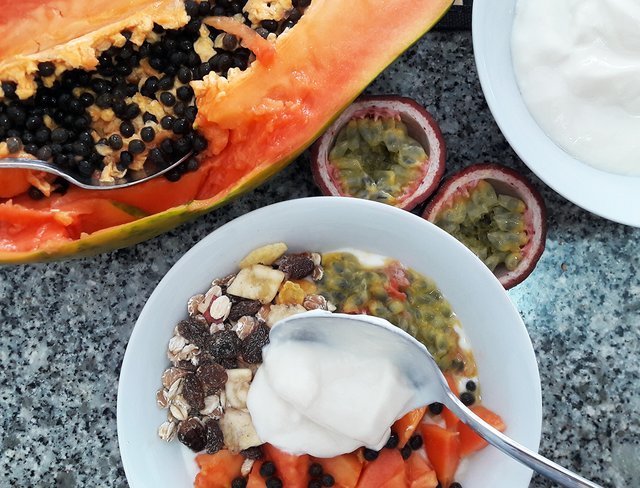 ---
In the near future I will show you my breakfasts, which I have eaten at various places in the world 🏖️
When I travel and if only I have the opportunity to prepare breakfasts, I make it by myself.
I love to shop at local markets and prepare meals with seasonal ingredients.
When I lived on the Portuguese island: Madeira, I often ate fruit for breakfast. Nowhere will you eat such delicious passion fruit and papaya as on this island!
Do you know that Madeira has more than 20 varieties of passion fruit? Passion fruit can taste like lemon, pineapple, banana, strawberry, orange, tomato ...
My Maderian breakfast is:
vegan soy and coconut yoghurt with muesli or granola, maracuja and papaya.
I recommend you eating a teaspoon of papaya seeds on an empty stomach - they clean the intestines.
Moni 🍊
---