Chilli chicken
Today I cooked chilli chicken. It is a Chinese dish. Chinese dishes are very easy to make. I shear the recipe with you.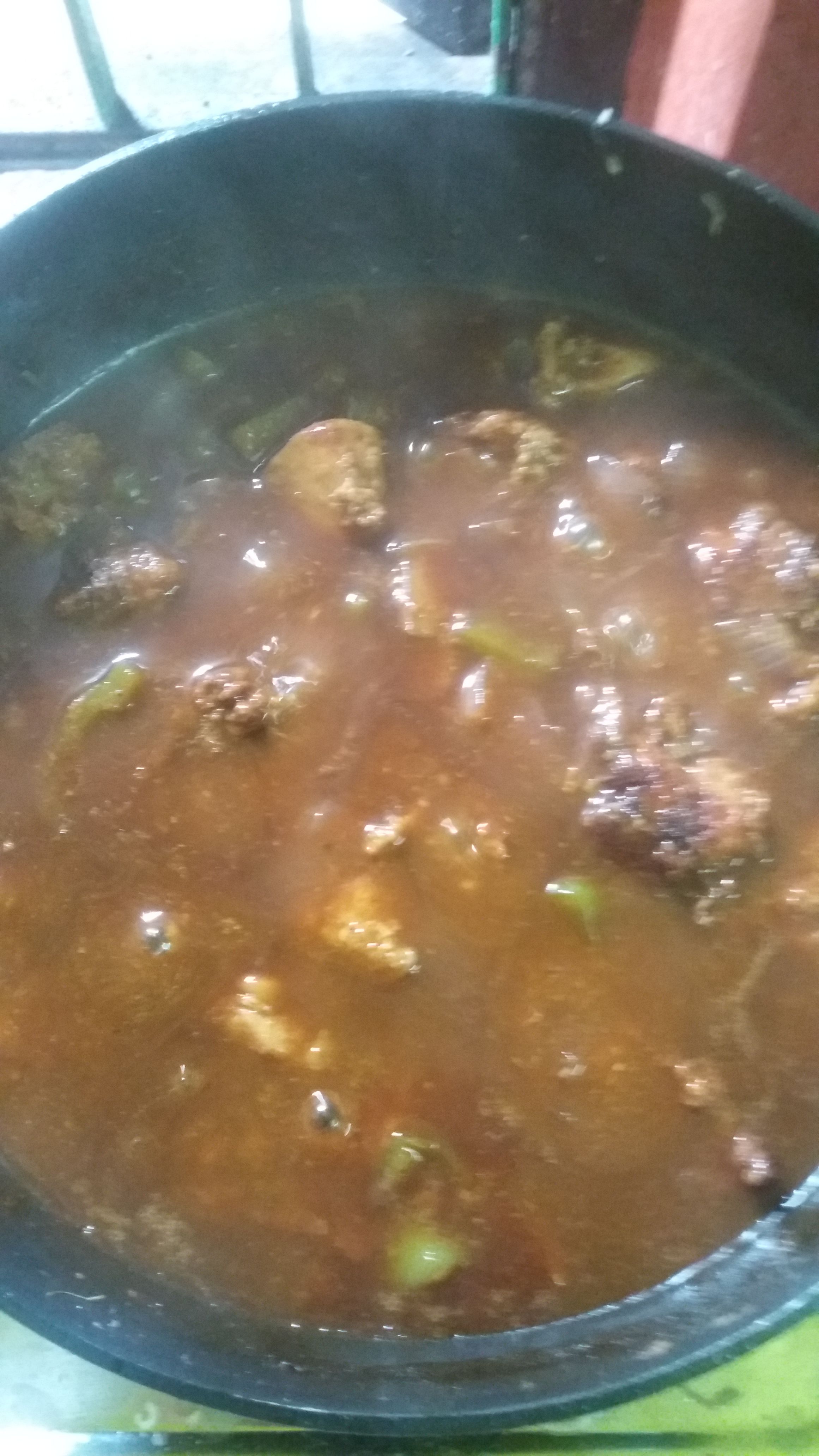 Ingredient :
Chicken : 500gm
Onion : 200gm
Onion pest: 2 tbspn
Ginger- garlic pest: 2 teaspn
Capsicum : 100 gm
Soya sauce: 2 teaspn
Chilli sauce: 1 teaspn
Tomato sauce : 2 teaspn
Salt: as per test
Cornflour: 2 teaspn
Egg: 1 piece
![20170716_135124.jpg]
(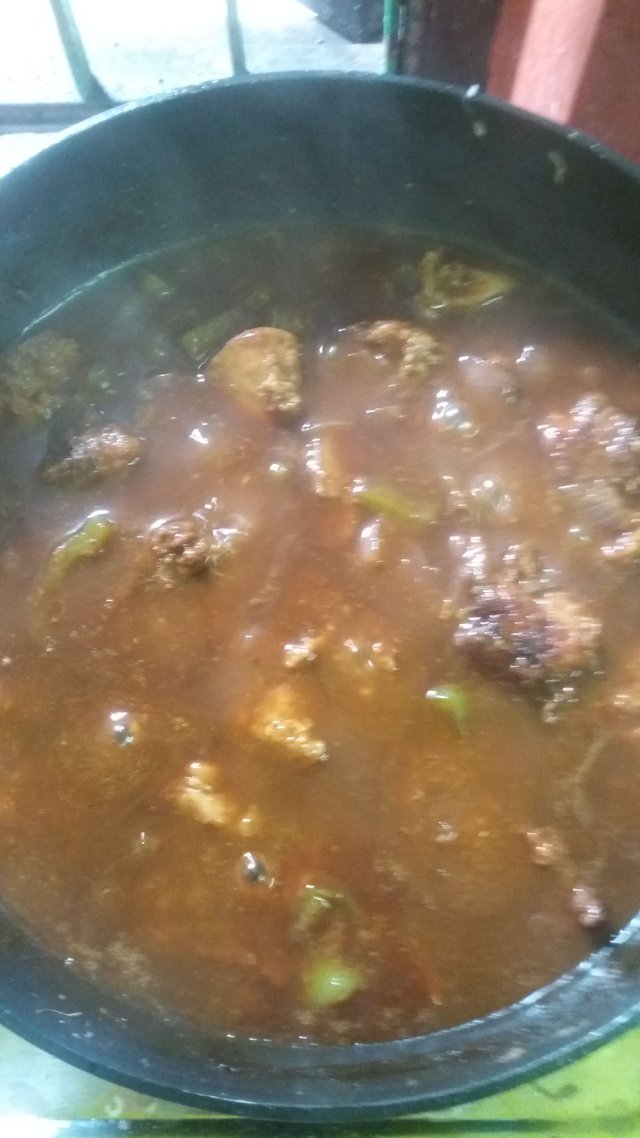 )
Method :
Marinated chicken with onion pest,ginger garlic pest, salt, 1 teaspn soyasauce, egg and cornflour.
Marinated for 4 hours.
After 4 hours heat oil in a pan. Fry the marinated chicken pieces. Take a another pan and heat some oil. Now add pieces of onion and capsicum. After some time add ginger garlic pest. Cook it for 2 min . Now added the three types of sauces. Add some water. When water boiled poured the chicken pieces in the gravy. Later add conflour pest. Cook for 2 mins. Chilli chicken is ready. Enjoy it with nun, paratha, fried rice etc.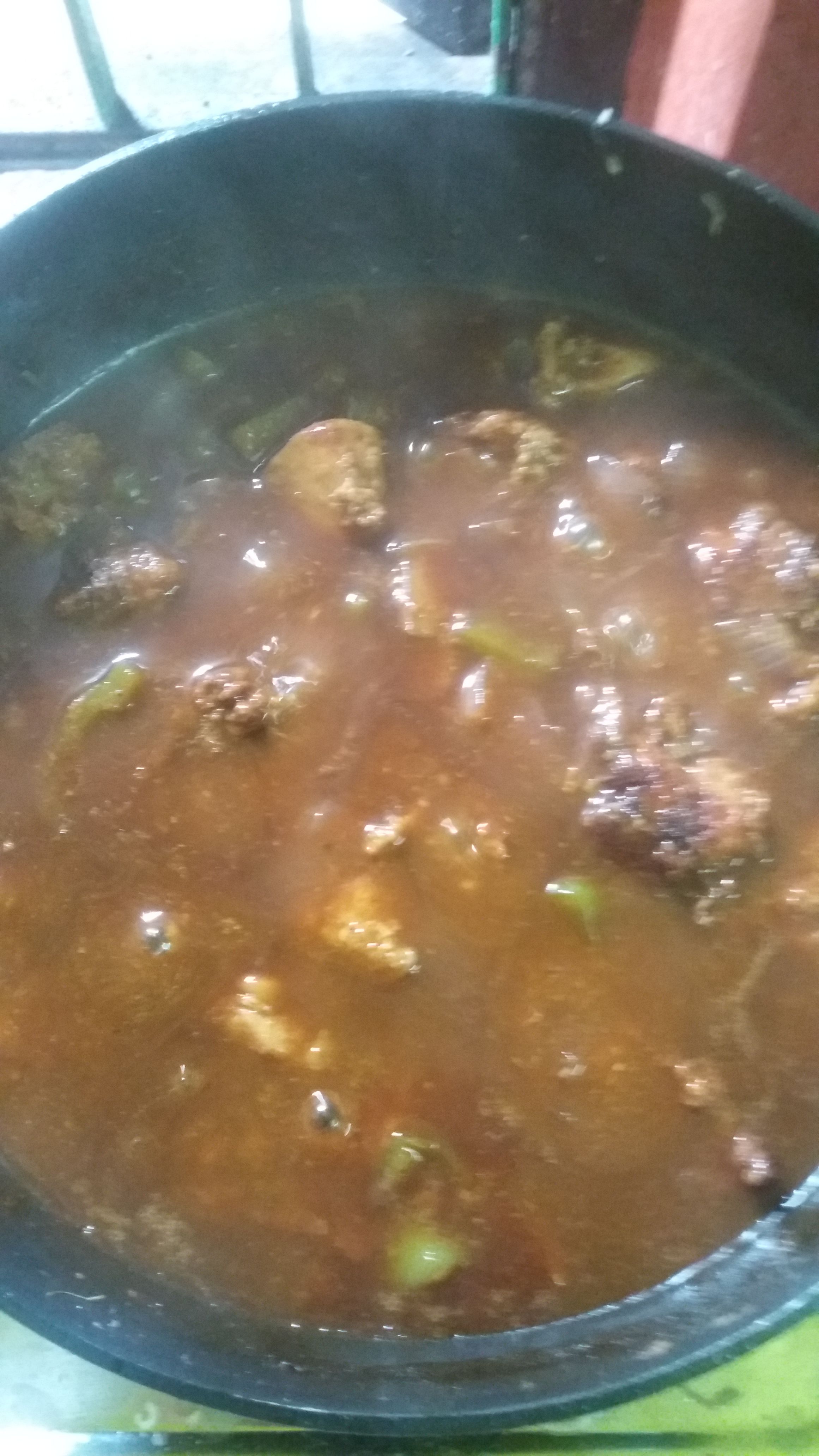 PLEASE UPVOTE & COMMENT. I NEED YOUR SUPPORT. THANK YOU.