😋🍲 Nutritious Slow Cooked Pork Stew & Dumplings! Step by Step Photos!🍲😋
🙋Hi guys, happy Monday hope you all have a great week! Just a quick post today to share my delicious and nutritious Pork Stew recipe and step by step photos taken on my brand new Goggle Pixel 2 XL Cell phone . Cooked in my slow cooker the meat is so tender and vegetables are so flavorful, your family will love it as much as mine did, ENJOY!
---
😋📱 All Photos & Collage Taken & Created On My New Google Pixel 2 XL Cell Phone
Check my new phones Specs. Here:
https://www.movertix.com/en/google-pixel-2-xl-black-64gb.html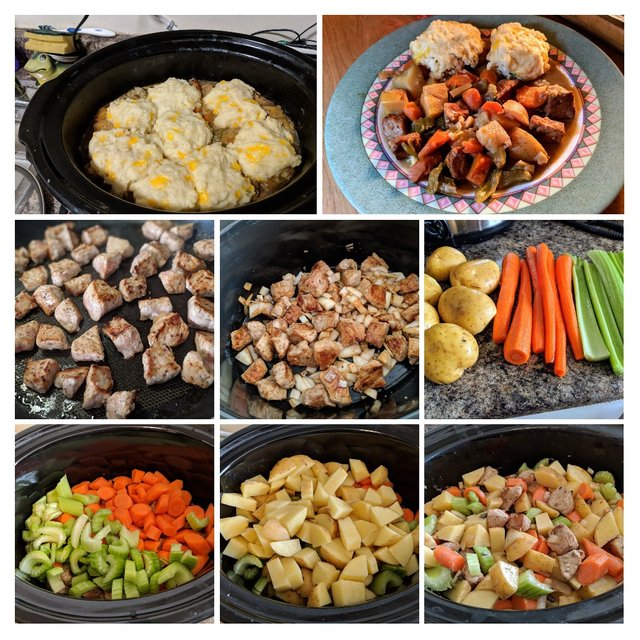 ---
🍲 Slow Cooker Pork Stew & Dumplings 🍲
---
METHOD:
(1) Quickly brown meat in olive oil, butter and spice as you like, add chopped onions and brown 5 min, put into slow cooker (2) chop your favorite vegetables as you like and add to slow cooker, sprinkle with salt & pepper and stir (3) In the pan you fried pork in add the can of mushroom soup and 1 and a half cans of water to the drippings, use a whisk to mix until soup is ready about 5 or 10 minutes (4) Pour on top of stew, mix well , let cook all afternoon on high , about 6 hours.
😋 Thats it Dinners Ready, ENJOY! 😋
---
📱 STEP BY STEP PHOTOS 📱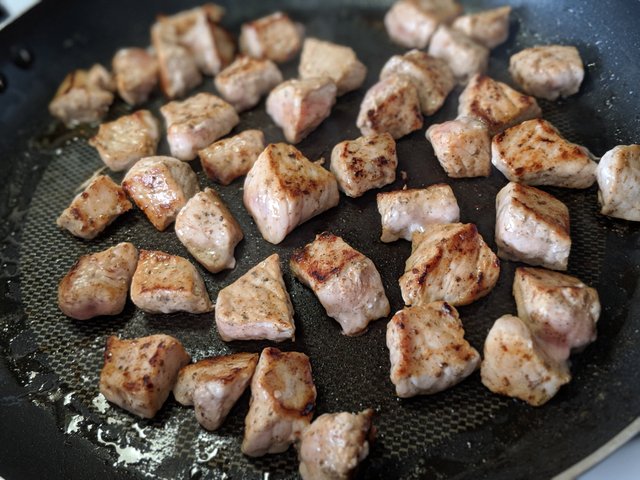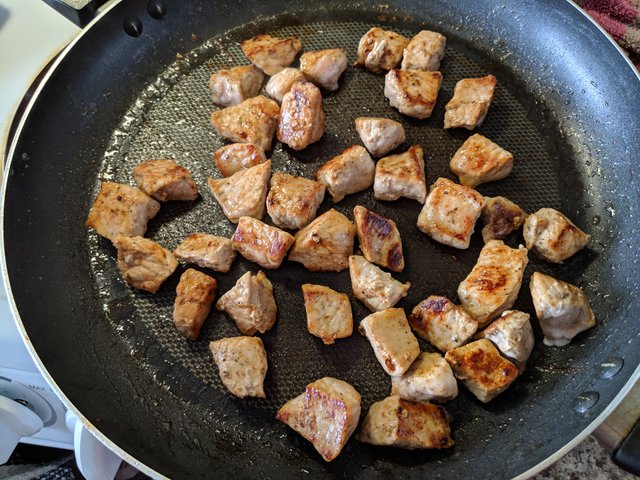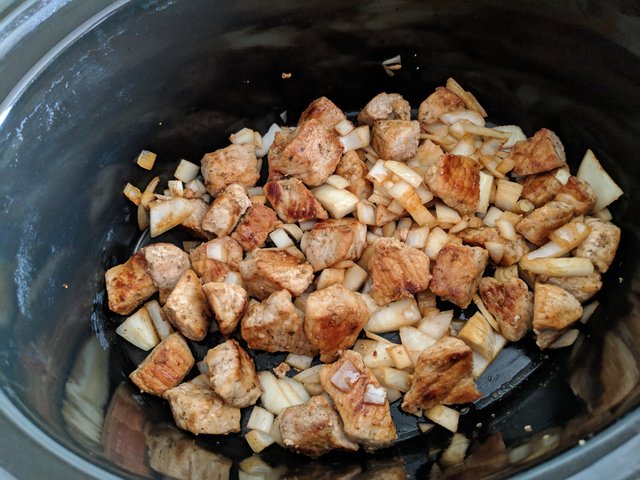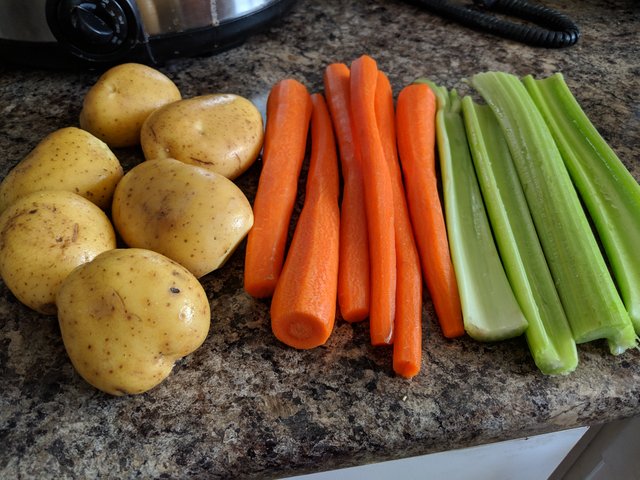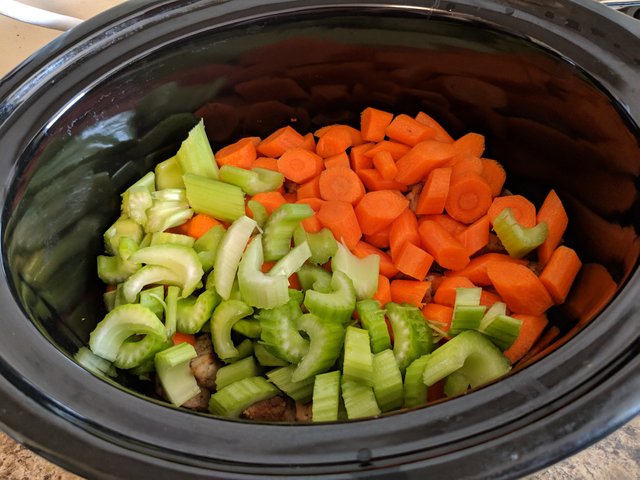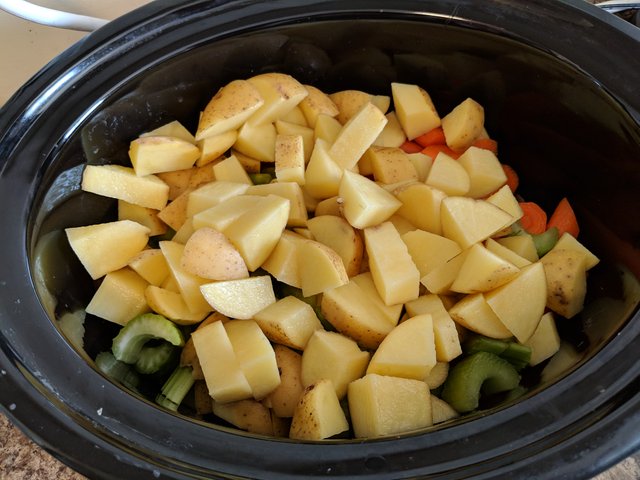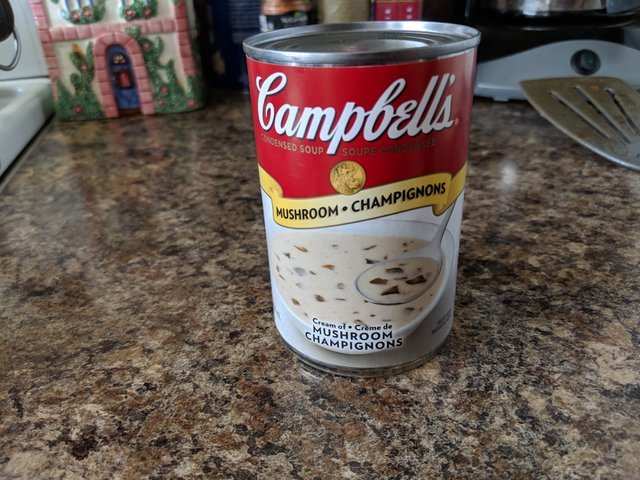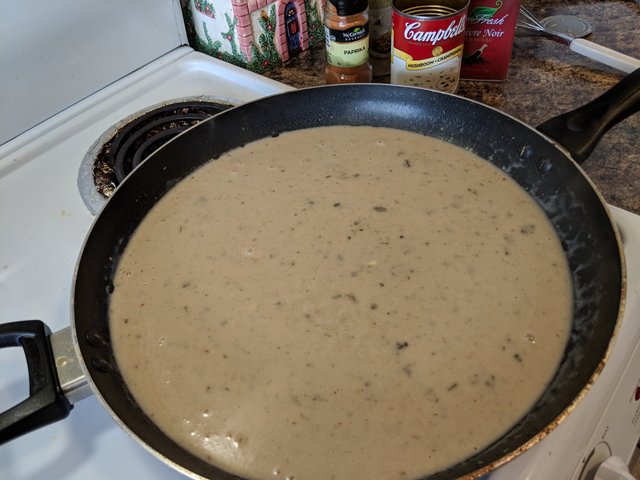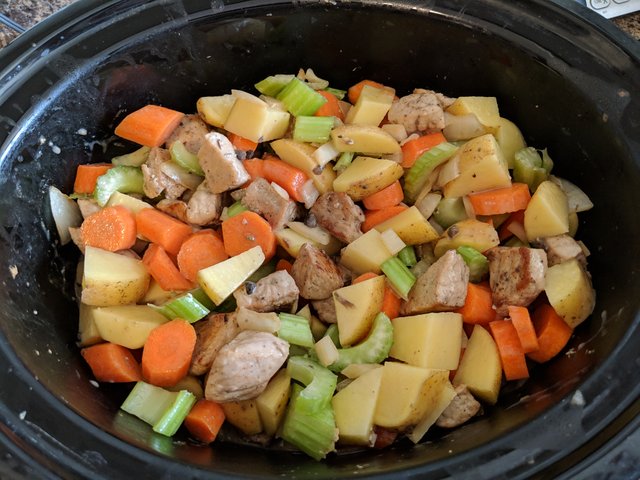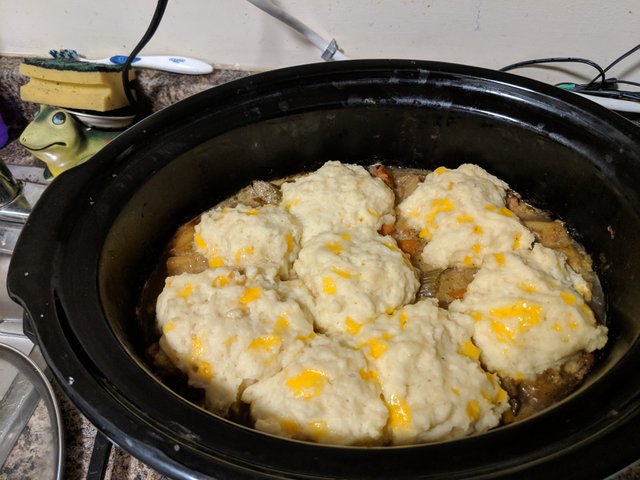 🍲😋🍲 MMMMM! Dinners Ready! I Made A Plate Just For You, ENJOY!🍲😋🍲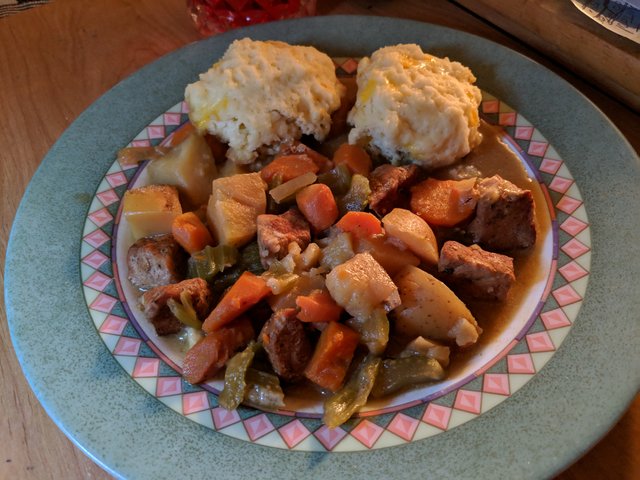 And For Desert, Neopolitan Ice Cream , Mmmmmm!
https://steemit.com/appics/@karenmckersie/appics-im-12228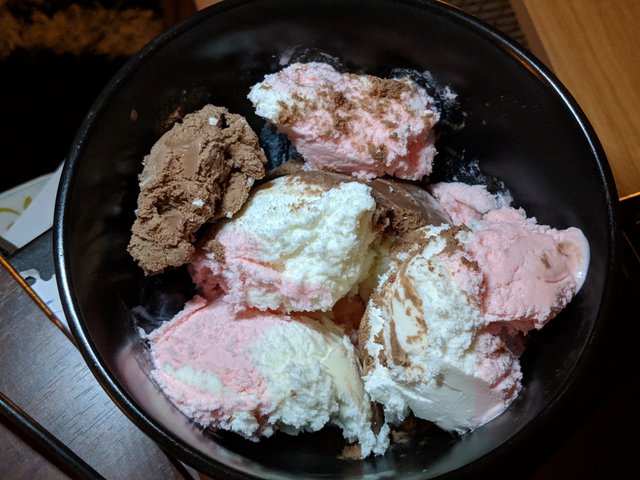 ---
🙋💕 Thanks for stopping by, your support is much appreciated!
---
☑ JOIN STEEM MONSTERS TODAY & Invest / Battle / Collect / Trade! Created by @yabapmatt & @aggroed , be sure to vote them as Top Witness!"
"Through My Personal Referal Link:"
https://steemmonsters.com/?ref=karenmckersie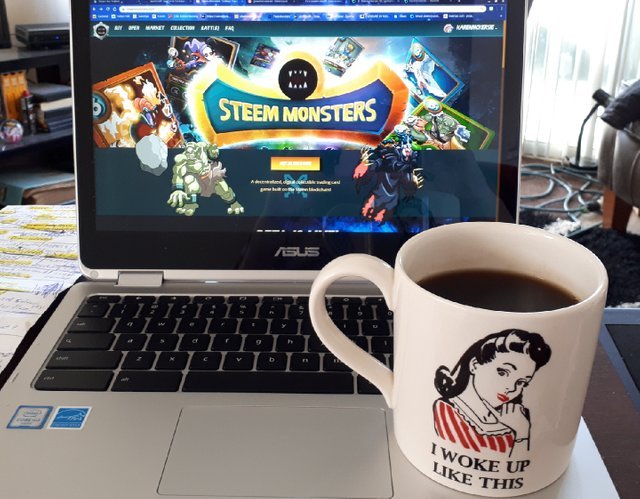 ---
💍"Sign up here to instantly earn $5.00, and earn credits toward Mene 24 karat gold and platinum investment jewelry:"
"My Personal Invite Link:"
http://mene.com/invite/gip2Vr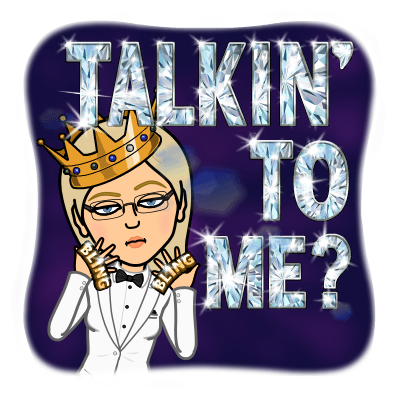 ☑ Be sure to check out @goldmattters for all things Gold & Platinum!
---