Lunch - bursting with goodness
I had lunch at a cafe that prides itself on good home cooking - with healthy organic meals and a warm living room atmosphere. I sat on the terrace but it looked cosy inside. The atmosphere and dishes were indeed eye-catching. They claim to do everything with care and love and they lived up to their reputation.
I ordered a vegetarian salad with mint tea.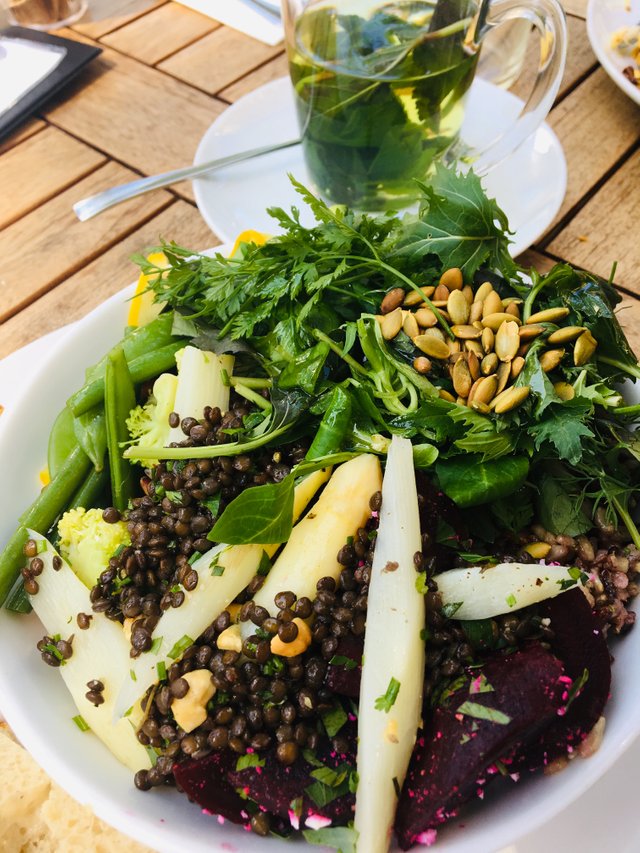 Doesn't it look wonderfully healthy?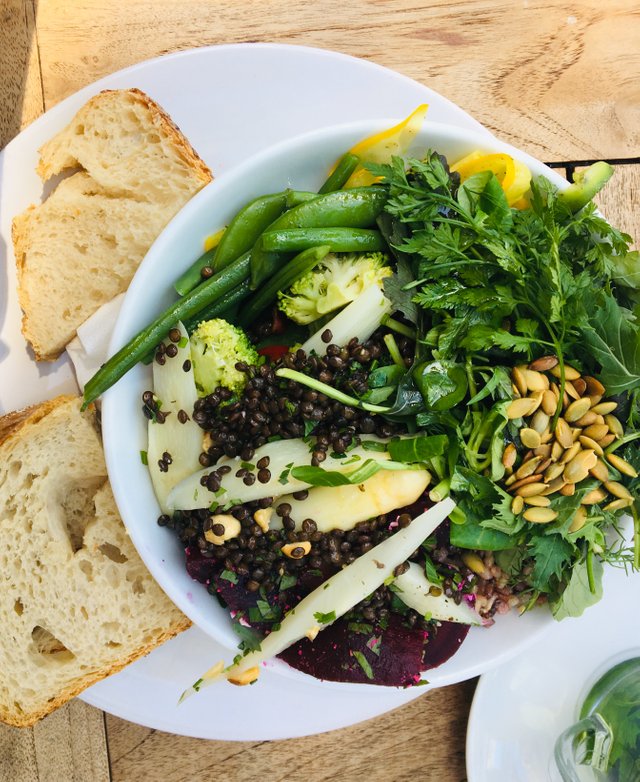 As I enjoyed every morsel - I could imagine my body thanking me for all the vitamins, minerals, fibers etc. that this meal provided.
I needn't say more. It was as tasty as it looks.