Largest Slice of PIZZA Ever?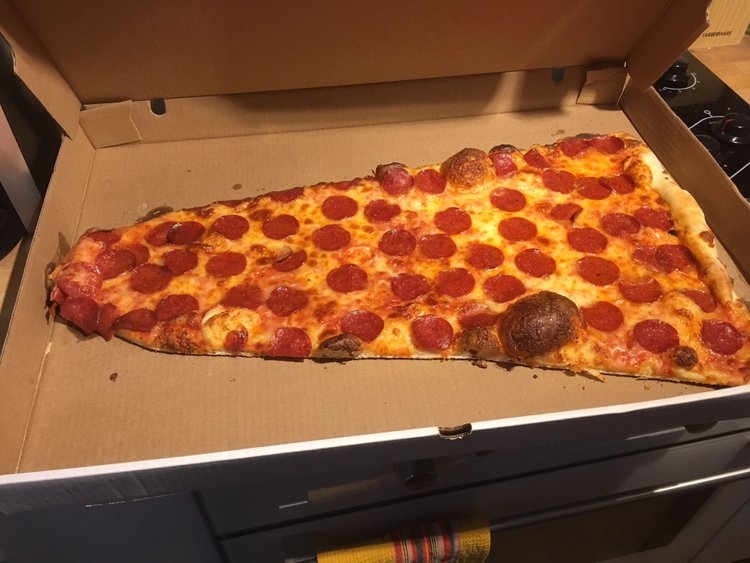 My Giant Pizza Slice Story
So I was out working yesterday and I got hungry so I decided to grab a slice of pizza. So I did a quick google search and found a very popular bakery online. I usually try to find local places that aren't big franchises. Since I find these places are typically a lot more fun experience.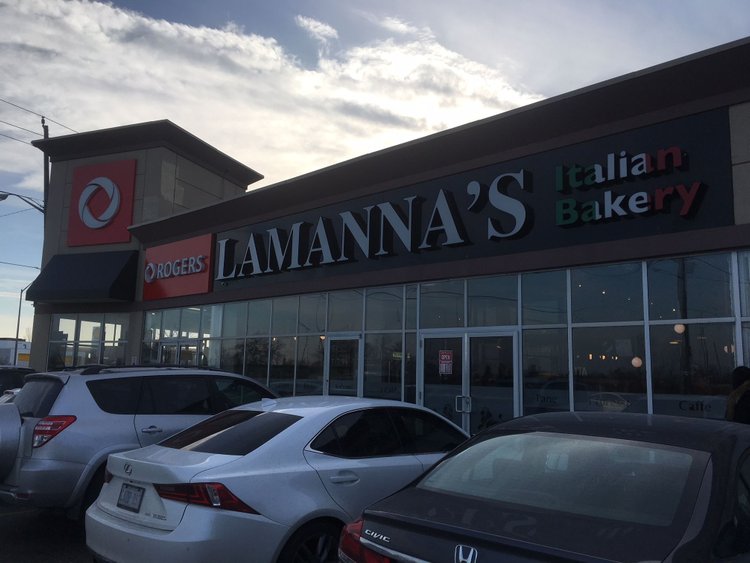 Lamanna's Bakery
The place had great reviews from a mix of different items such as pasta, meats, bake goods, coffee, Sandwiches and of course PIZZA. After driving around for 15 min waiting on a parking spot I finally found one! I wasn't sure if this was because of the bakery or from one of the many other local businesses in the parking lot.
My first impression was it was a cute bakery that offer the full experience of a one-stop Italian experience. Very well decorated and lots of customers waiting to buy some of their great pastries and other bake goods.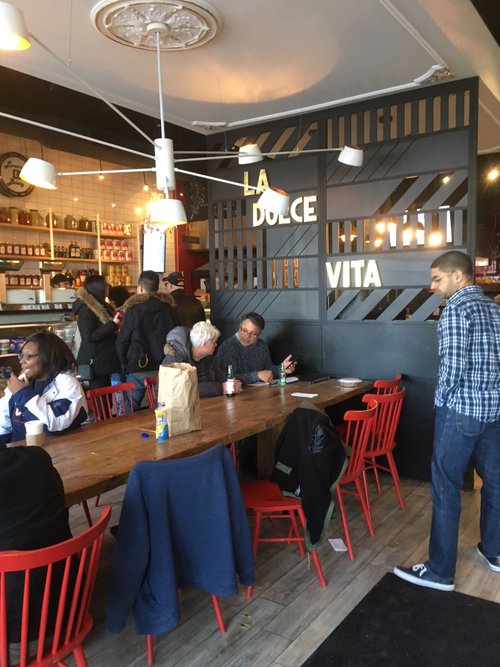 Front area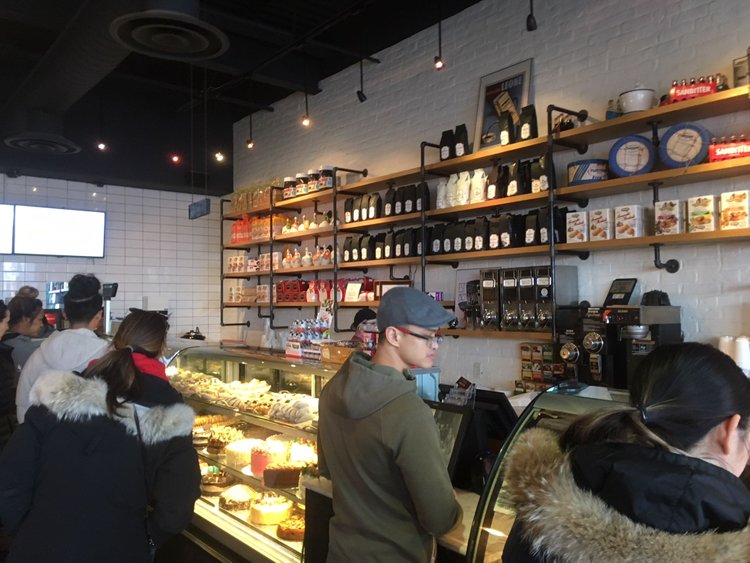 Pastries and bake goods area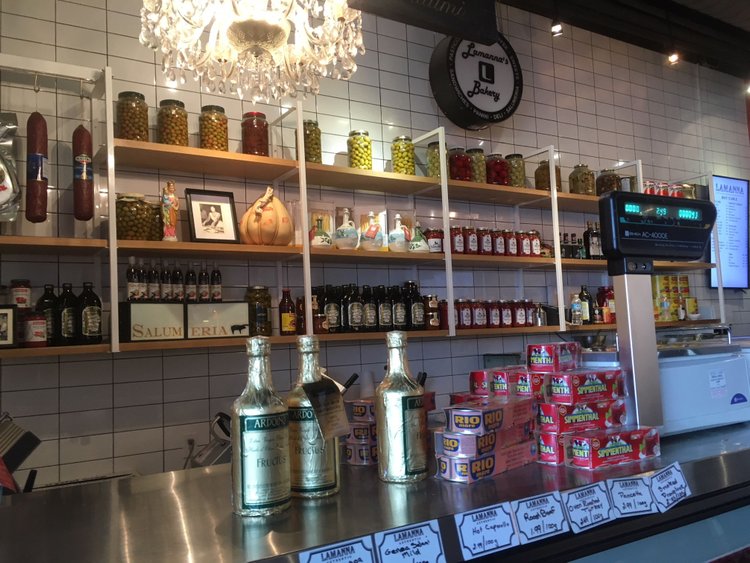 Sandwiches and Meats Area
After getting a lay of the land and seeing how everything works. As each part of the bakery has it's own section and ordering area. I found what i came for, the pizza Section!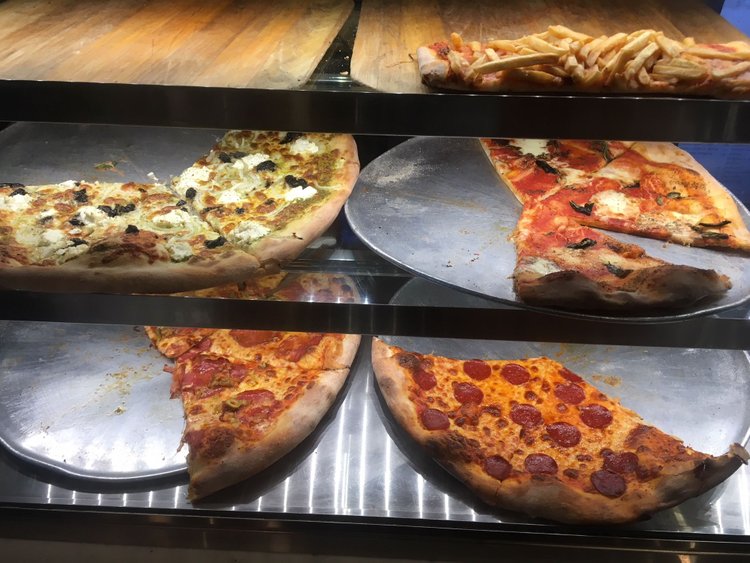 Pizza Section
So typically when I go to new places I always ask what they are know for and typically just get whatever they tell me. I'm a big foodie so I try everything at least once and have a pretty good range of spices and flavours that I enjoy. Well to my surprise this place is know for the Giant slice of Pizza. Without skipping a beat I said I want that! Like a kid at a candy shop with no supervision. After being told that it would be about 45 min wait I said well this has to be good now.
So i told them I would wait and paid for my order. Which after seeing the cost was even more intrigued.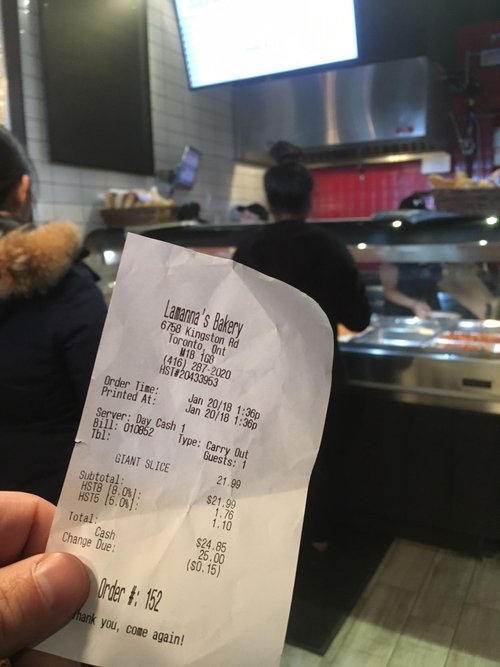 After making a few phone calls to some friends and some business calls. I told my friends to come over because I just bought a $25 dollar slice of pizza and I think I might need some help...haha
After receiving the party size box of pizza I didn't even want to open it until I was back at my office. The smell was so great i wanted to sneak a peak but decided to wait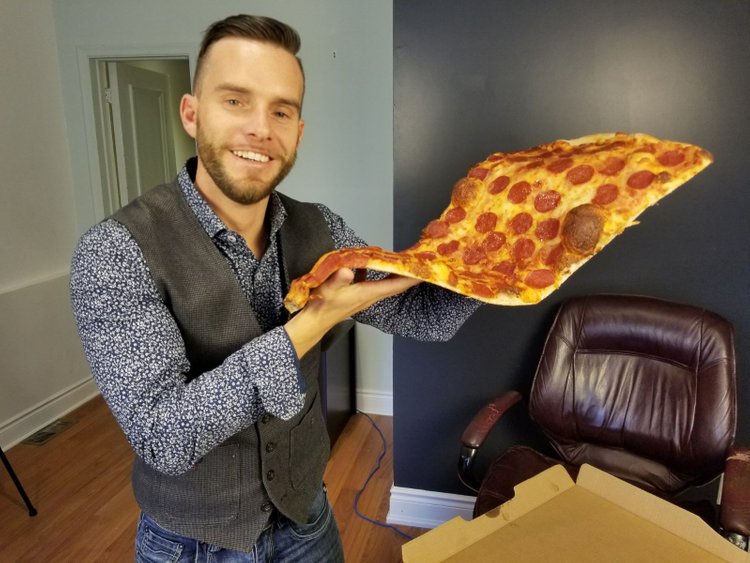 Finally I got to open the box and was amazed at how big this slice was! I could barely hold it for a picture. We had a good laugh and enjoy the great pizza. Definitely highly recommend checking it out as it's really massive! 5 stars in my opinion!
I can't wait to go back and try out some of their other great items!
Here is the address if anyone is ever in the Greater Toronto Area
Lamanna's bakery
6758 Kingston Road,
Scarborough, Ontario,
M1b 1G8