Tasty homemade bread with fresh spinach & prosciutto crudo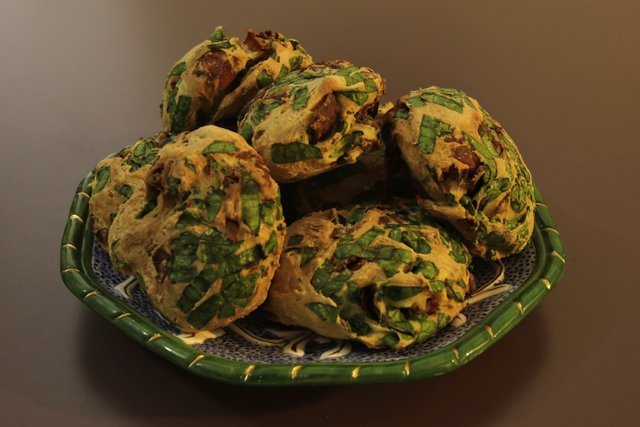 Hello, my Steemit friends!
It has been a while with me not posting anything but today I will be sharing the perfect recipe to start the weekend with - tasty homemade bread with fresh spinach and the famous Italian dry-cured ham known as prosciutto crudo.
I don't know about you but for me, one of the hardest things to resist is a deliciously smelling fresh bread. We have a bakery near our apartment in the city but nothing can compare to the taste and the smell of homemade bread. And another really cool thing is that when you are doing it at home you can experiment by adding different ingredients to the dough in order to create a new flavor.
That is the situation with this particular recipe. I really wanted to put some greenery in it so I decided to go with spinach. But fresh spinach wasn't going to give deep-enough flavor to the bread so I have decided to also add my favorite Italian dry-cured ham - prosciutto crudo.
I have to say that I am really happy with the result but I will leave it up to you to prepare it at home and let me know what do you think. I guarantee that the recipe is extremely easy and fast so you don't have to be an experienced chef in order to prepare it.
Here is a list of all of the ingredients that you will need for 10 small to medium-sized buns:
• 200 gr prosciutto crudo
• 250 gr fresh spinach
• 600 gr white flour
• 200 gr yogurt
• 1 tbsp baking soda
• salt
• pepper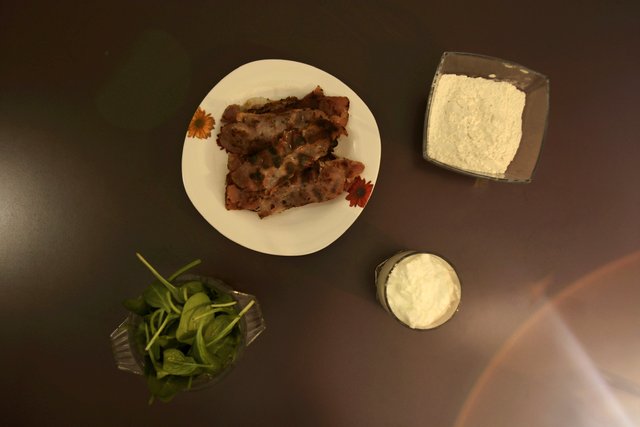 The first step is to prepare your Italian ham. What I did was basically the same way I would prepare bacon - leave it for a minute or two in the frying pan so it can get crispy but also stay soft.
As you can see from the photo above, there are some really crispy spots but the piece itself is also soft enough because later we will be cutting it.
The next thing for you to do is the dough. If it is easier for you, you can use baking powder instead of the baking soda and the yogurt but for me, this is always my first option as I grew up watching both my mother and my grandmother using that mixture. The plain simple yogurt usually provides the acidity needed for the dough leavening so for me, it is a bit more natural. After all, you never know what are the ingredients of your supermarket baking powder.
First, you have to pour the yogurt in a big bowl and add the baking soda. Stir it and leave it just for a couple of minutes. You will see a lot of bubbles appearing and the mixture is going to become bigger. After that, add the salt and the pepper and stir well. And then just start adding the flour with a spoon and stir until you get a homogeneous dough.
Then you just have to cut the spinach and the prosciutto crudo into thin slices. You don't want them too big like you would cut them for a salad because then it would be harder to mix them with the dough.
Your dough and both ingredients should look something like this: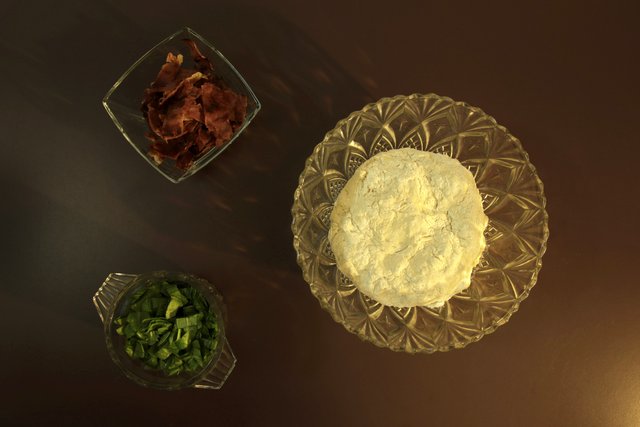 The only thing left is to mix all of the ingredients with the dough really well. I would recommend to add them in even parts, not by once because it would be much easier for the dough to absorb them and mix well.
The final homogeneous mixture should look like this: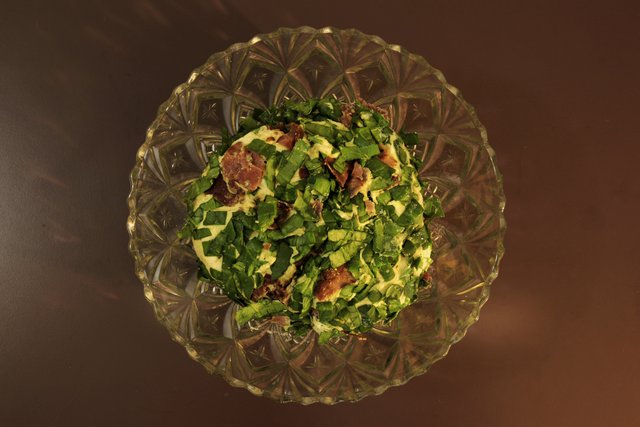 As I have mentioned earlier, you should be able to make 10 small to medium-sized buns from that mixture. You can use your hands to form the buns as this is homemade bread and perfection doesn't look that tasty. Just saying.
Place them in a preheated oven for about 30 minutes and bake them at 175 degrees.
When they are ready, leave the oven door open for 5 to 10 minutes so they can cool down.
The ready homemade buns should fill your house with a blissful smell and should look like this: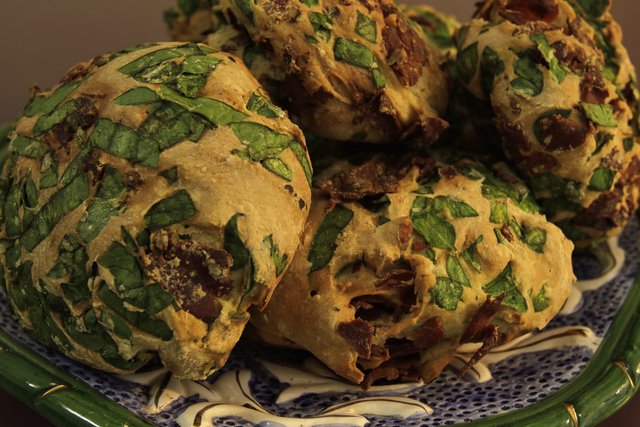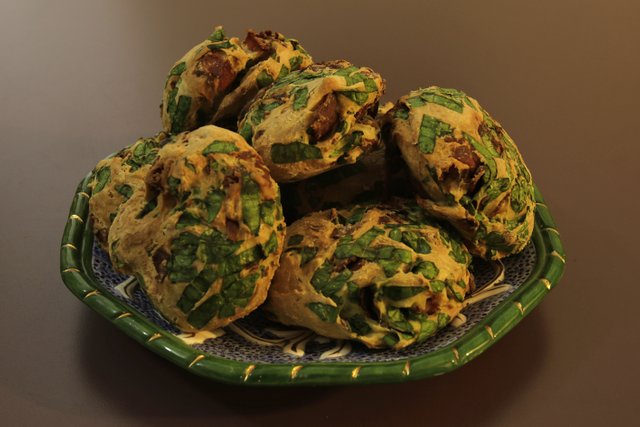 I promise you that they will be tasty enough to eat them on their own without anything else in addition. Of course, spreading some butter can be a good option if you want to treat yourself even more.
I hope that some of you would try this at home for their family and friends. I will be happy to hear what do you think!
Have a great weekend and stay delicious,
Chef Dimitrova