Homemade Christmas Cookies - white chocolate, cashew & dried cranberries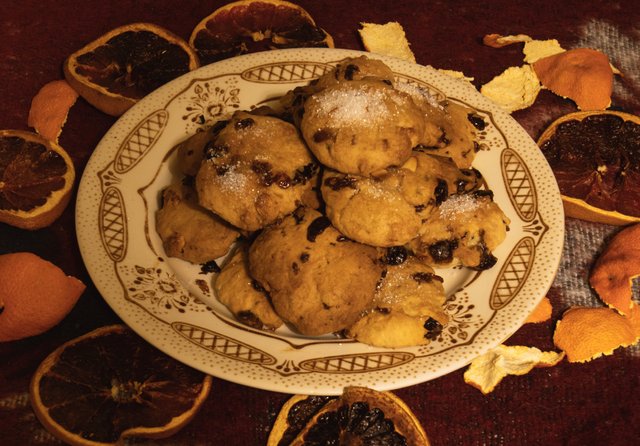 Hello, dear Steemians!
I haven't been active for a long time due to my crazy work schedule and some personal things going on.
I am happy because I can share with you some of the cookies I have prepared for our family and friends for the upcoming holidays. This is our 3-rd year in this apartment and I have started a tradition on my own - every Christmas I make huge amounts of cookies. Half of them are for me and my boyfriend and the other half are for our close people - beautifully wrapped.
Today I will show you a variation of the typical Christmas chocolate chip cookies but mine are with white chocolate chip, raw cashew, and dried cranberries.
Here is a list of all of the ingredients you will be needing in order to prepare them:
• 1 egg
• 1 tbsp cinnamon
• 1 tbsp salt
• 50 gr white sugar
• 4 tbsp honey
• 200-250 gr white flour
• 80 gr unsalted butter
• 100 gr white chocolate
• 70 gr raw cashew nuts
• 70 gr dried cranberries
• 1 teacup of water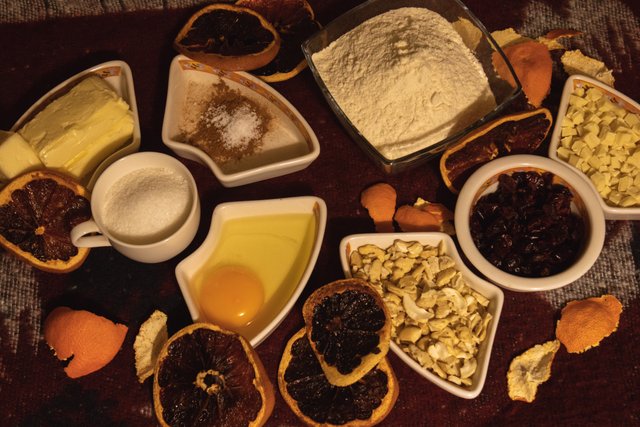 They are really easy to prepare and quite fast. The only "frustrating-a-bit" thing is the cooking but if this is not your first time making cookies at home than it's not a news flash for you.
You should start by mixing all of the dry ingredients into a big bowl - flour, sugar, cinnamon & salt. After that, add the egg and the softened butter and stir. Then start pouring water while you're stirring well. The mixture is going to be soft and a bit sticky.
When your dough is ready you can add the "goodies" and stir again until you get a homogenous mixture. I had to add a little bit of flour to the mixture in order to get rid of the stickiness. At the end it should look something like bread dough: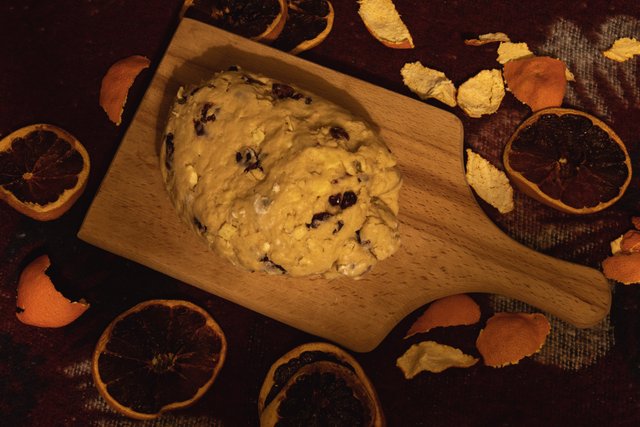 With the help of a soup spoon and your hands, form small balls. Place them in a tray that has a baking paper on the bottom. If you did a good job with your chocolate chip cookies dough, then those "balls" will eventually melt and flatten in than well-known final look.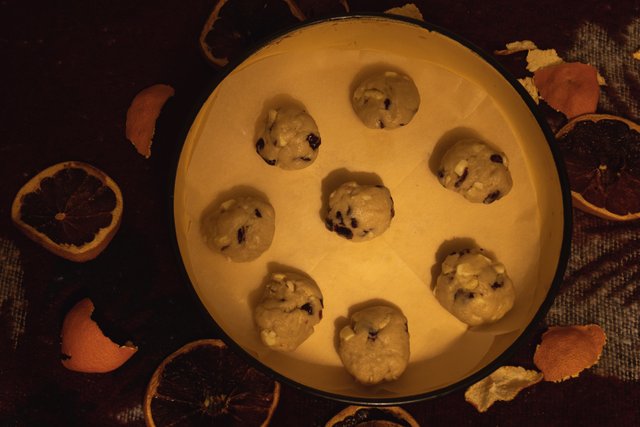 Bake the cookies in the preheated oven to 200℃ for about 10-15 minutes. If you are using the same size tray as I did you will be baking around 3-4 batches, each containing 8-9 cookies.
They can be quite welcoming when they are warm and their aroma spreads all around the house but I do recommend for you to wait for a little bit.
For the presentation at home, you can just add some dried fruits around the plate and you are done.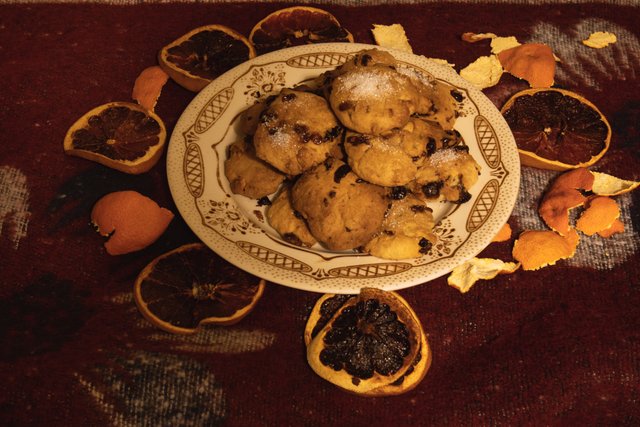 If you are planning on giving some of them away - stick to natural colors and decorations. For my cookie packages, I have used brown paper bags - uncolored and an organic twine - I have pre-decorated them with small red "cat" bells. I have to say that they ended up looking cute, simple and very festive.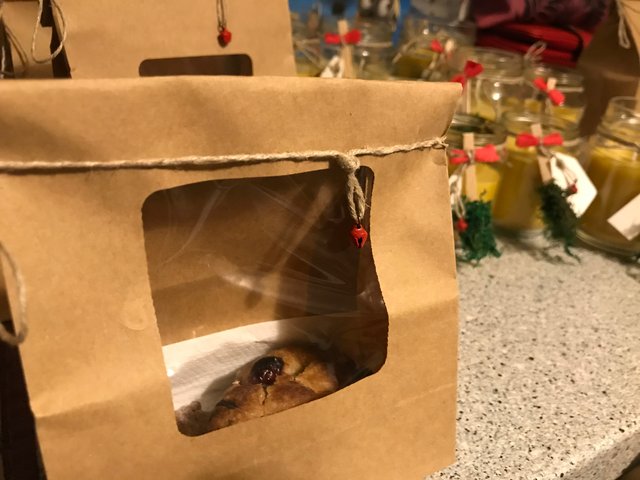 So, I will be happy to hear some feedback if you've decided to prepare them at home. Let me know do you like them!
Stay delicious,
Chef Dimitrova
(All of the photos in this article are original and made by @rorxco. He also ate some of the cookies :D)