Easy 5-minute homemade Guacamole with extra tomatoes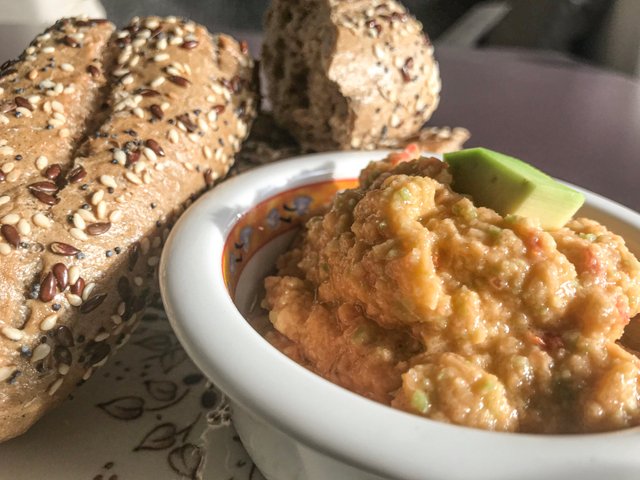 Summer might be over but that doesn't mean that we have to stop eating fruits and vegetables. This is why I have decided to share with you an extremely fast recipe for guacamole with a bit more tomatoes than usual.
I have tried guacamole for the first time in my life 2 years ago. Before that, the avocado was always looking a bit "disgusting" to me and I wasn't even willing to try its taste. The truth is that after that I was totally in love with it. I had the luck to try out one special homemade guacamole that was made from only homegrown ingredients. Of course, I don't have an entire garden in our tiny apartment so I have to go with what I have. That's not stopping me from my making that super old (officially guacamole was prepared for the first time in the 16th century by the Aztecs) but quite tasty dish.
Sometimes I like to add a bit more of the tomatoes because this way the guacamole becomes a bit lighter and fresher.
So, the ingredients you need for delicious fresh guacamole are:
1 middle size avocado
1 middle size tomato
1 middle size sweet onion
6-7 tbsp olive oil
2-3 tbsp lemon juice
salt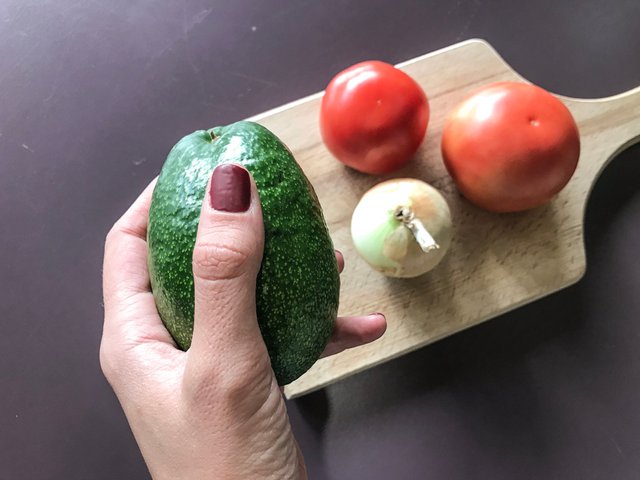 Most of the recipes require only smashing the ingredients but I would recommend cutting them into small pieces. This is going to help you and make the preparation easier and faster.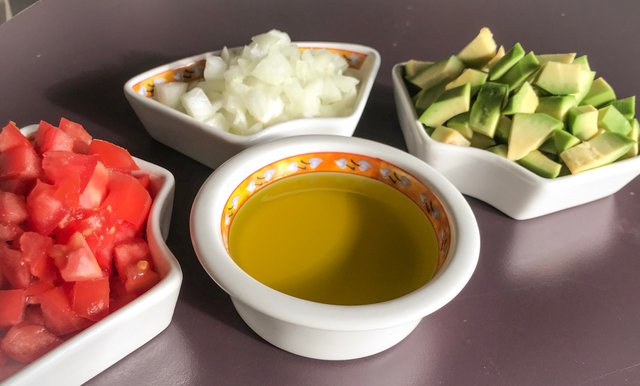 Start with smashing the onion into a paste until you can see the juice coming out. After that, you can add the tomato and the avocado and continue smashing but keep the mixture a bit chunky. Then you can add olive oil and salt to taste.
Depending on the result you want to achieve you can either prepare it by hand or with a handheld blender. Guacamole can be served as a salad or a dip. I usually do it all by hand but this time I have used the handheld blender so I can achieve a smoother texture but still managed to keep it chunky so you can feel the little pieces.
For the presentation, you can just put the guacamole into a beautiful bowl and place some pieces of bread next to it.
I hope you have enjoyed my recipe and I will be happy to hear if you have any hidden tricks about the preparation of guacamole.
Chef Dimitrova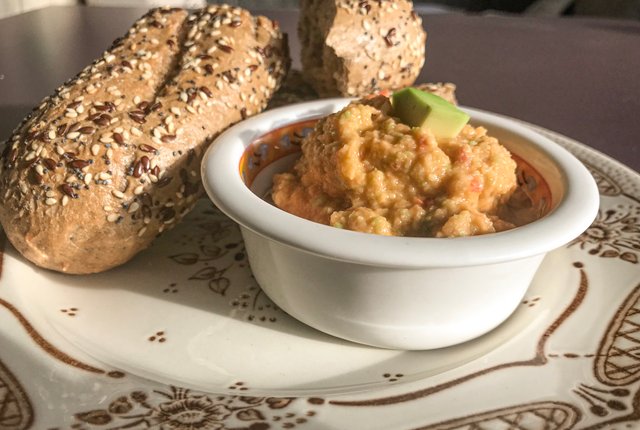 (All of the photos above are taken with my iPhone 7 camera)