A bowl of fish noodles, fish cake hot, sweet bar, sweet will save you unforgettable taste when traveling to different regions of the country.
From North to South tasting 6 variations of fish noodles, delicious fish "numb tongue"
1. Hai Phong spicy salty fish
Spicy salty fish is very familiar breakfast in Hai Phong. Bubbling with pieces of crispy mackerel, gold, and fragrant with a long hardy fish eat delicious mouth. The water used here is quite spicy, with mouth just mouth.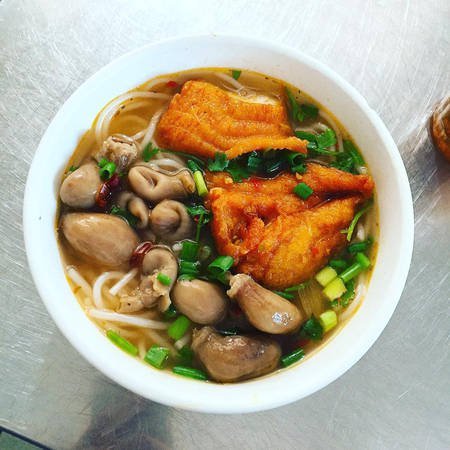 Hai Phong fish bowl is yellow color of fish balls, blue color along the red, the red chili paste on the pure white color of the noodles submerged in extremely attractive water. When eating fish noodles are sweet sweet bones, fish balls, pungent hot peppers have the cool taste of raw vegetables.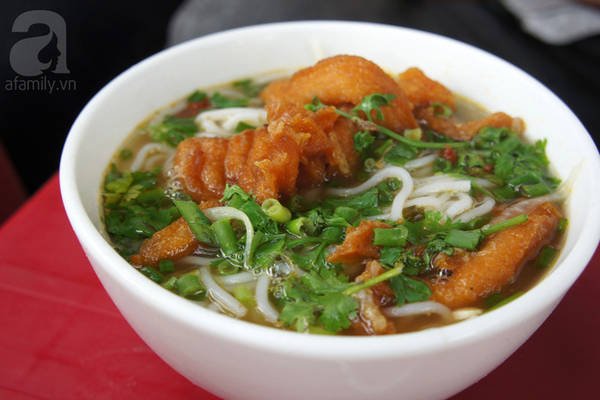 2. Hung Yen tilapia soup
Hung Yen tilapia soup is a fresh fish soup, which is eaten together with vegetables. Fish is made from small fish. Although small fish, but the person after cooking is still meticulously removing each bone, then filtered cleanly, carefully marinated, and then bring oil to hunt meat again, gold art. The tilapia is famous for its deliciousness, the processing of the feat so the more sweet the meat, bold.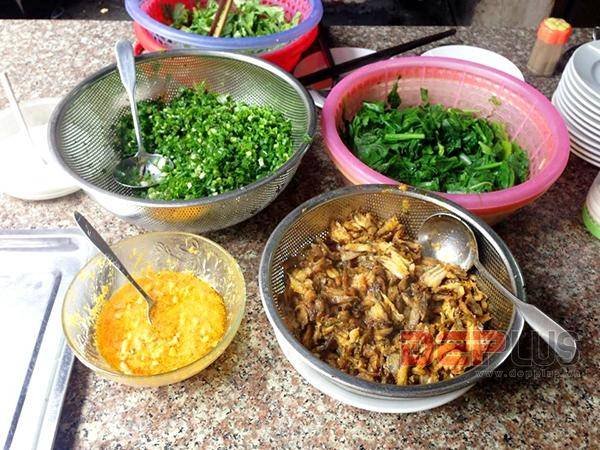 Tilapia soup is served with authentic Hung Yen pancake. The loaves of bread are drenched in a dark, dark-colored fish sauce, which is filled with goldfish eggs - the indescribable color of the northern perch. Tilapia soup can also be eaten with fried tofu. Tofu fried yellow hot, eaten with bowl of soup is also hot, also irritated the fish smell and pungent sweet potatoes are delicious to resist.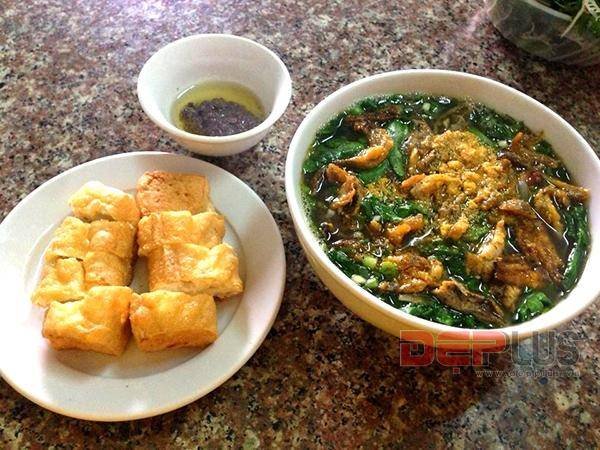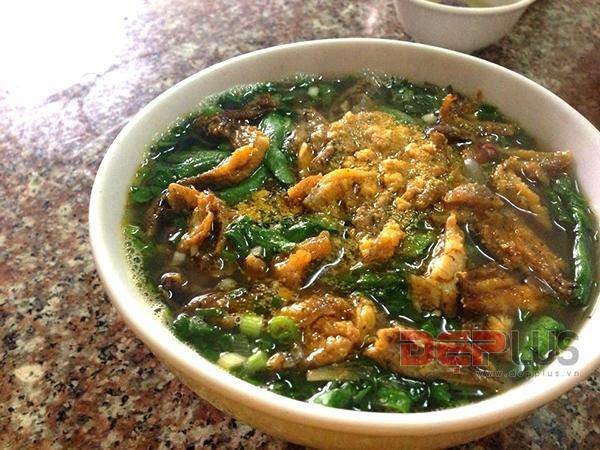 3. Fish soup Quynh
Called fish soup but actually fish Quynh Loi is not a normal fish soup but Thai Binh cake. This dish is made from fresh herring or carp, fresh fish and Thai Binh rice cake with thin, long-lasting features made from rice last season. Fish meat is usually rim with fish sauce before instead of gold, crispy.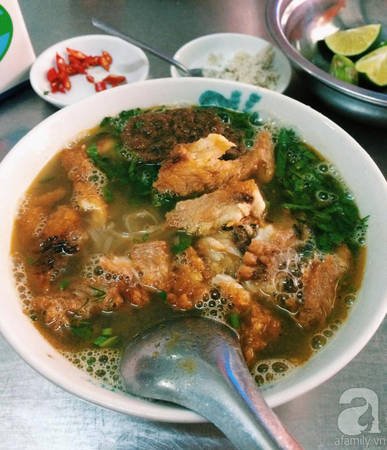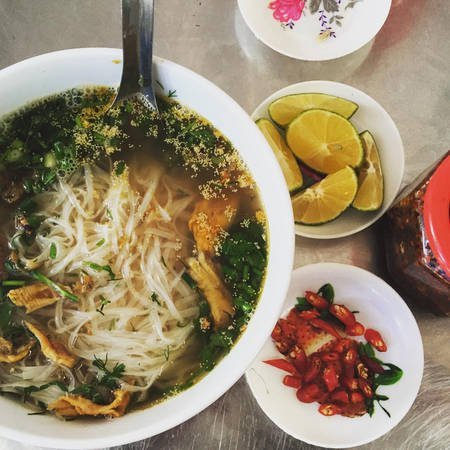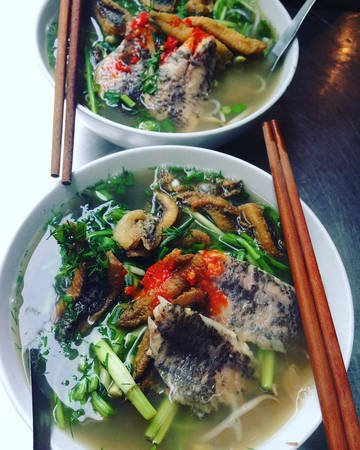 4. Fish noodles, Nha Trang noodle soup
Fish noodle soup is famous dish of Nha Trang beach city, simple dishes with broth, fish balls and tiny noodles. Fried fish and famous for making from fresh fish, ensuring toughness. The ingredients are mackerel, anchovies, fish ... are usually processed into two types of steamed pork and fried.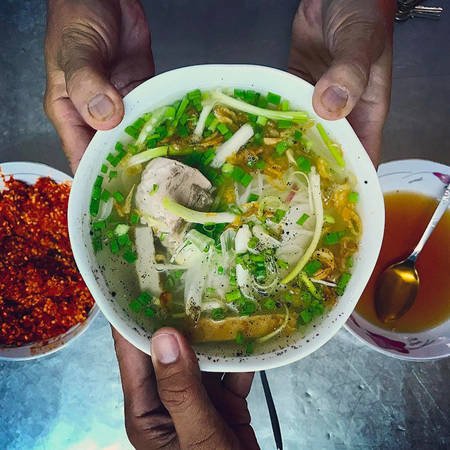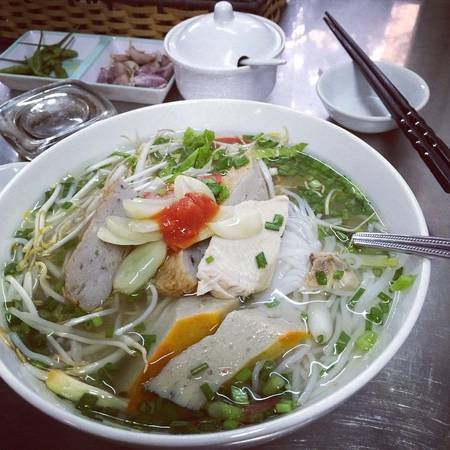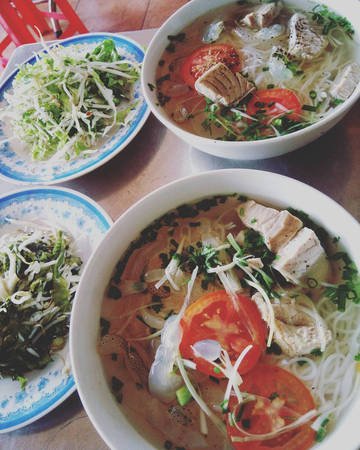 In addition, noodle dish with the main ingredient of this dish is jellyfish, which is caught right in the sea of ​​Nha Trang. Vinaigrette noodles are served with fish sauce, fish and beef with sweet juice, clear. When eating this dish, sliced ​​live vegetables, chilli hazel, lemon are indispensable ingredients.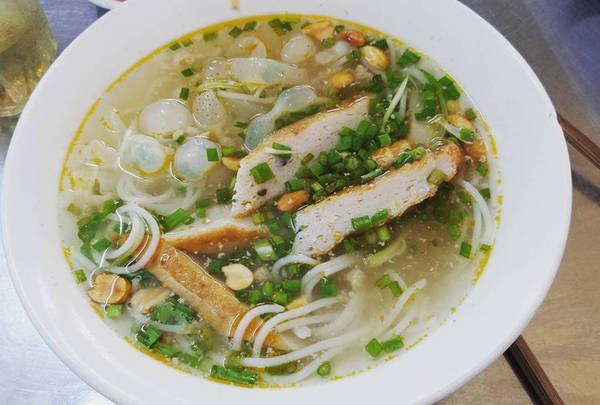 5. Quy Nhon Fish Rolls
Coming to Quy Nhon, besides enjoying many specialties of Nem such as spring rolls, shrimp cake dance, seafood ... special can not ignore the noodle fish fry. Fried fish here are made from fresh fish such as mackerel, mackerel, anchovies, fish ... scraping fish meat mixed with spices (onions, pepper, garlic, chili, salt, sugar). puree.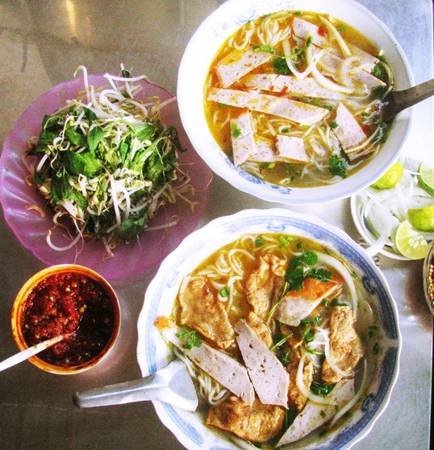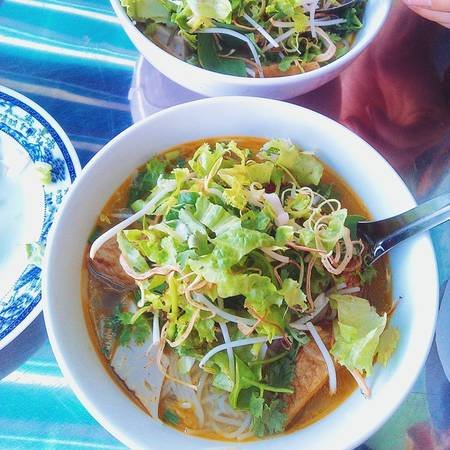 Sprinkle with spices, cinnamon or slices, fry or steamed to your liking. Secondly, the broth is cooked not from the bone but from the fresh bones of the fish to add purple onion, pineapple, sweet water without being fishy.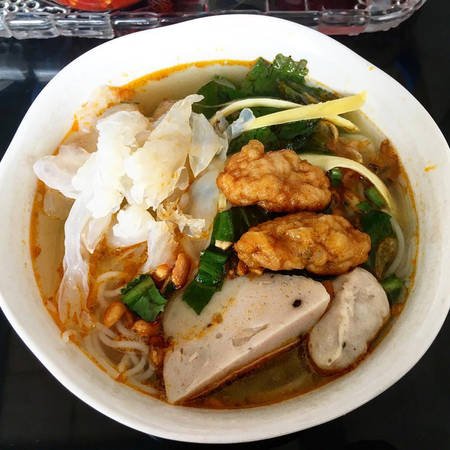 Chau Doc Fish Bun
Speaking of fish noodles, people often remember the famous noodles Chau Doc. Chau Doc fish paste cooked thoroughly and requires the meticulousness of the cook. Good noodle dish requires the right seasoning, sweet taste from the fish bone, and more importantly, it is not fishy smell. Therefore, definitely have to choose fresh fish snake, live, when cooking, fresh fish and sweet.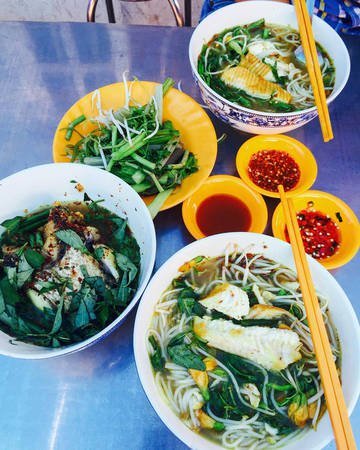 After being boiled, remove the lean meat and remove the fish bone. This lean fish will be seasoned with turmeric and stir-fried for seasoning. The broth will be cooked with boiled fish, then add the pig bone to the water to add sweet. After that, the sellers for lemongrass, fresh art puree, fish sauce to contribute to create a special flavor for fish noodles.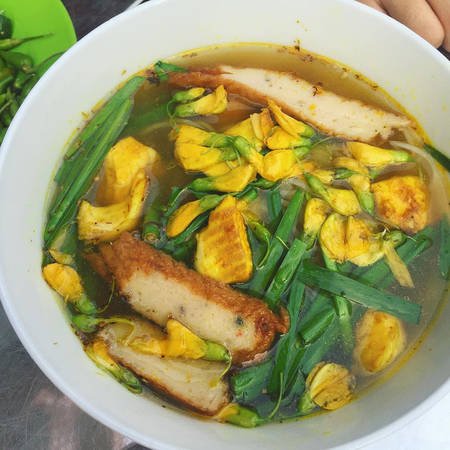 When eating, boiling noodles through boiling water, then after each slice of fish and pork rotate (in some places, eat fish balls, depending on the taste of each region will have different changes), and finally chan water in just enough flooded noodles. Vegetables and rice noodles are also very rich and diverse such as vegetables, muffins, young bananas, prices, vegetables and flowers.