This makes a perfect weekend treat for Wintertime. Cuts into 12 slices.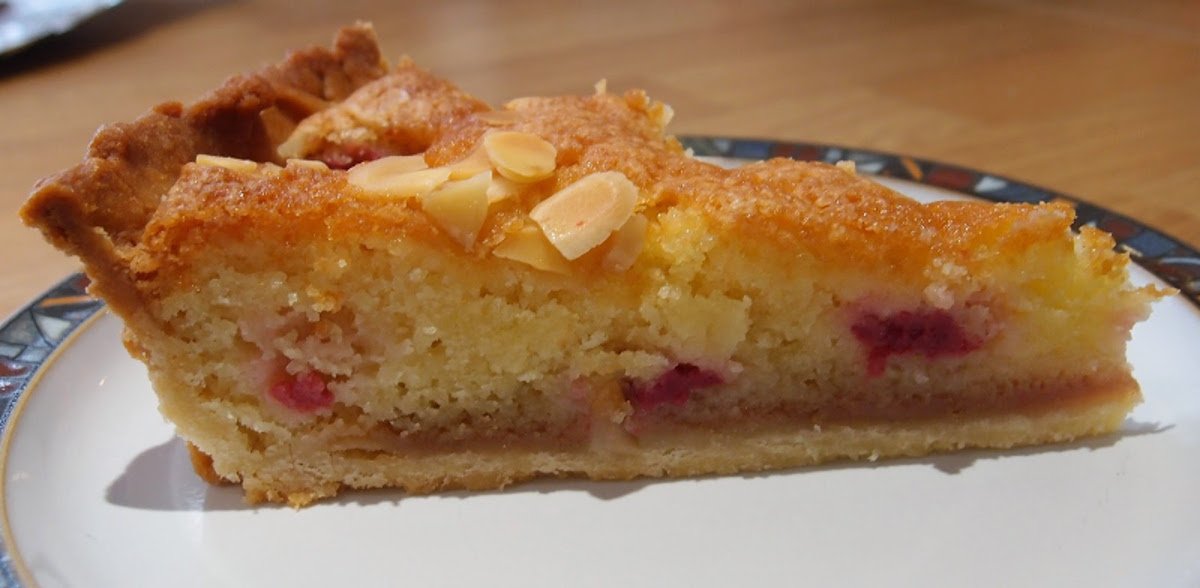 INGREDIENTS:
400g shortcut pastry cut from a 500g block
100g just thawed frozen raspberries
25g flaked almonds
FOR THE FRANGIPANE SPONGE:
75g self-raising flour; plus leave some for dusting
75g ground almonds
150g Total Sweet (Xylitol)
150g softened butter
1 teaspoon baking powder
1/2 teaspoon almond extract
3 large eggs
Thinly roll out the pastry on a lightly floured surface, then use it to line a 25cm non-stick, loose-based tart tin.

Leave a little overhang of pastry, but trim any noticeable excess. Prick the base with a fork and chill for 20 mins. Heat the oven to 200C/180C fan/Gas 6 and put a baking sheet inside to heat it up.

Line the pastry case with baking parchment, fill with baking beans and cook on a hot sheet for 10 minutes - the burst of heat from the baking sheet will help prevent a soggy bottom.

Carefully lift off the paper with the beans and bake for 3 minutes or more to cook the pastry base. Turn down the oven to 180C/160C/Gas 4.

For the frangipane, put all the ingredients in a large bowl and beat with an electric whisk until well mixed. Scatter the raspberries into the pastry case and spoon over the almond mixture and smooth the top with a knife,

Scatter over flaked almonds and bake for 30-40 minutes until golden and firm. Carefully trim any excess pastry from the edge of the tart with a sharp knife before serving.
Enjoy your berry almond bakewell delight my fellow Steemians!