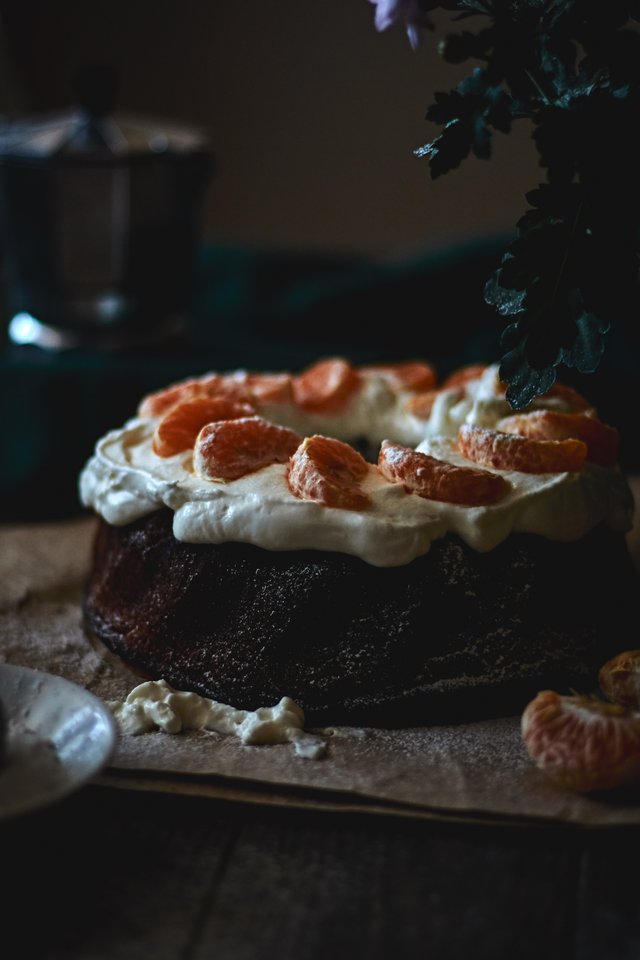 Yesterday I bought a bag of mandarines and I decided to leave a few mandarines for making a mandarine cake.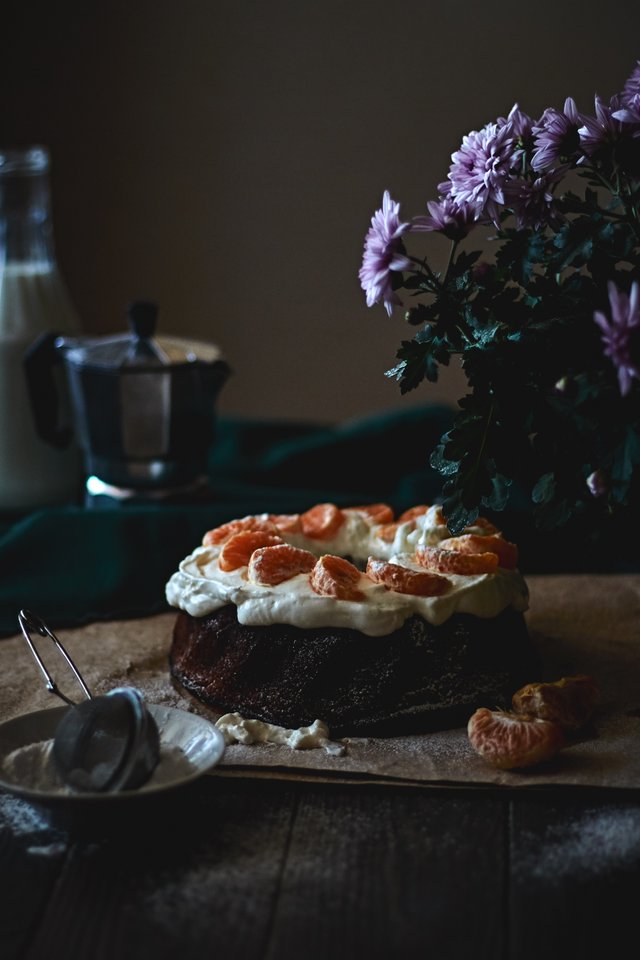 This is really amazing mandarine cake, which I think will appeal to many. Thanks to the mandarin slices, which fall into the dough, the cake acquires an incredibly delicate texture with a pleasant slightly sour taste and excellent aroma.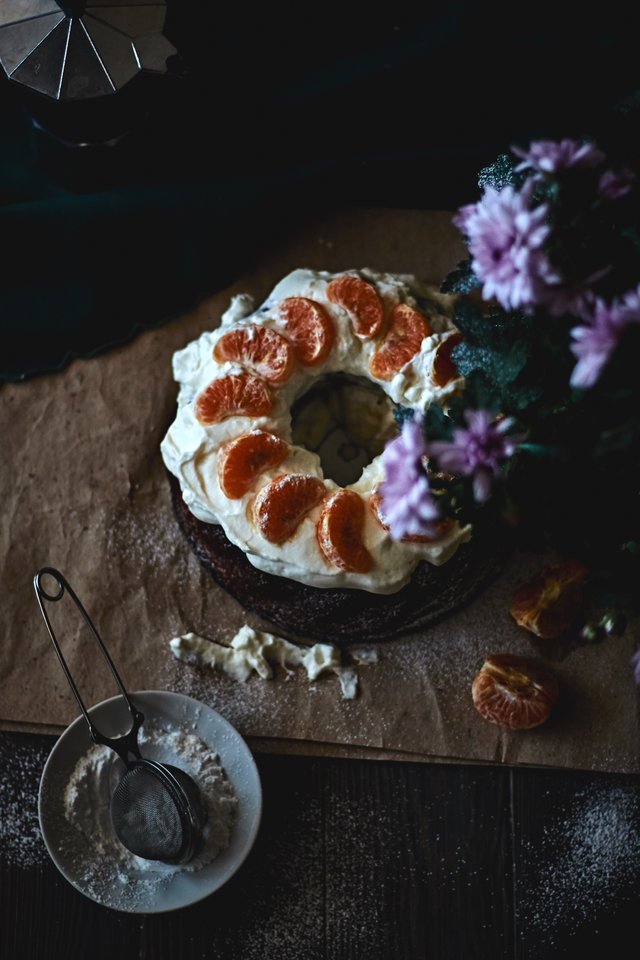 Mandarine cake goes well with a delicate cream, which I made with thick cream and by the way it took me just a couple of minutes to make this cream.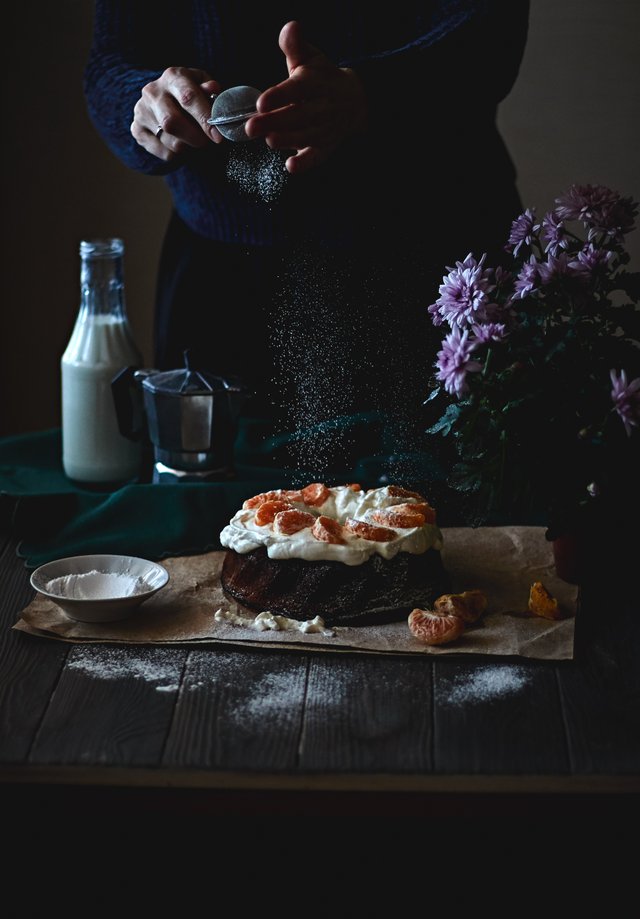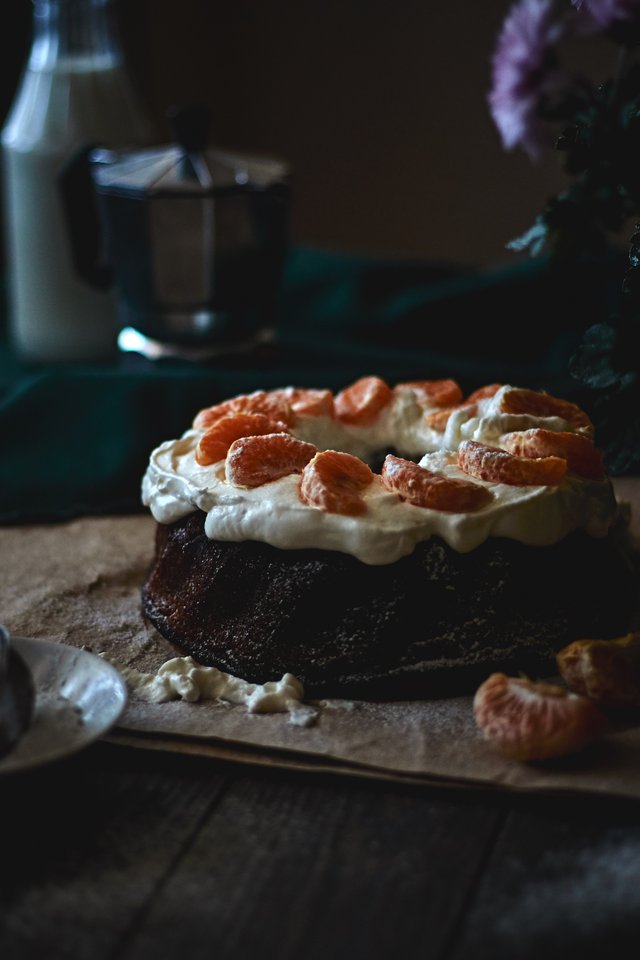 I decided to give a new shape to a cake with a hole in the middle, it seems to me that this way the cake looks much more interesting.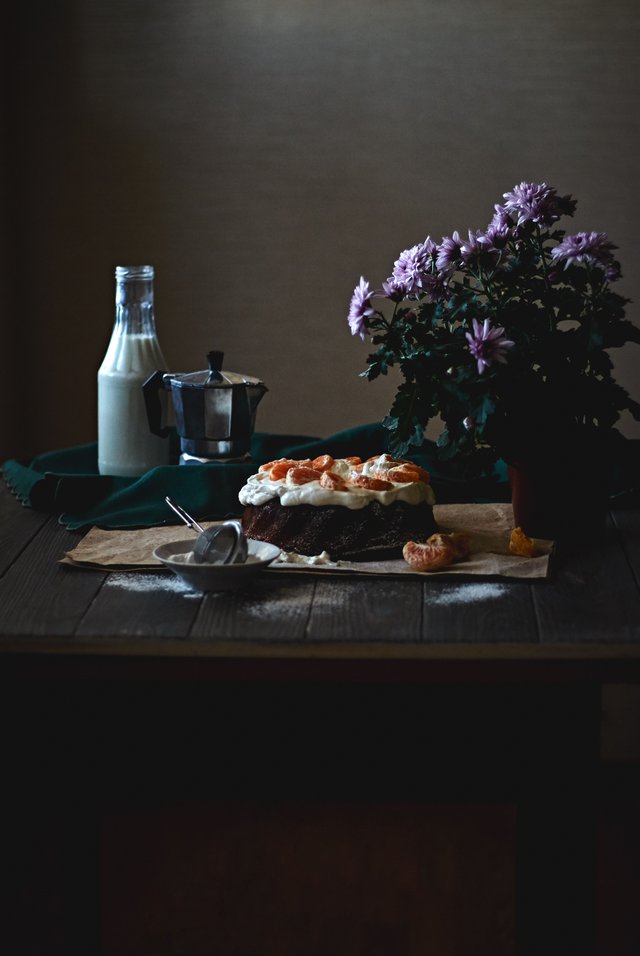 I made a lot of effort to make a mandarine cake and I am pleased with the result and excellent taste.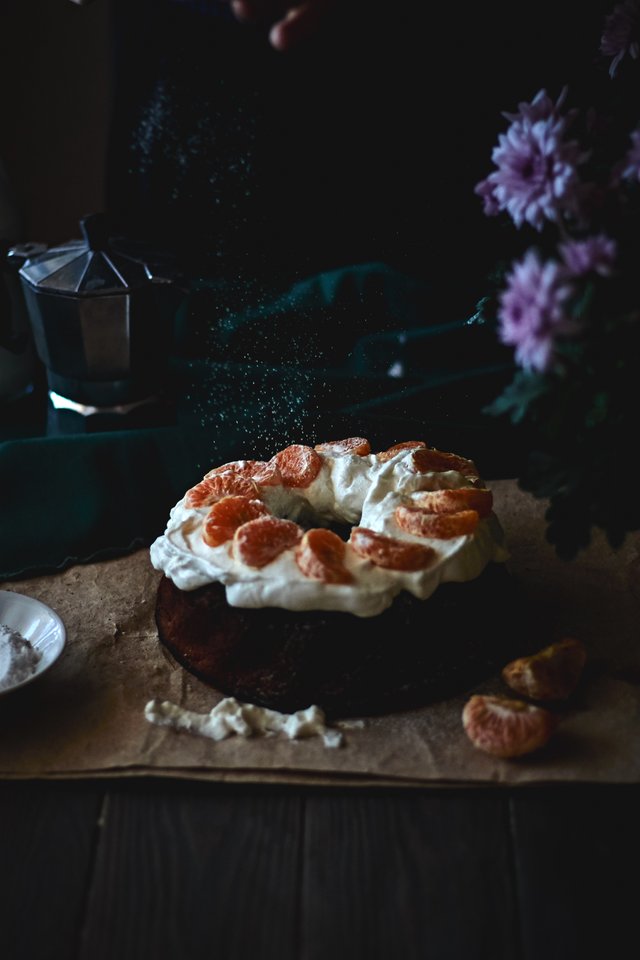 Ingredients:
6 eggs
1 tsp vanilla
1 cup of sugar
1.5 cups flour
2-3 whole mandarin
Cream:
50 ml thick cream
1 tsp vanilla
2-3 tbsp. powdered sugar
Instructions:
Mix eggs with sugar and vanilla using a mixer to a lush consistency. Gradually add flour and mix well.
Tangerines peeled and divided into slices. In the resulting dough, add slices of mandarins and mix slightly.
Grease the baking dish with butter and lay out the dough. Bake the cake at a temperature of 180 degrees for 25-30 minutes.
To prepare the cream, mix the thick cream with powdered sugar and vanilla until it forms a thick mixture.
Cool the cake and decorate with cream and slices of mandarines. If desired, you can add powdered sugar.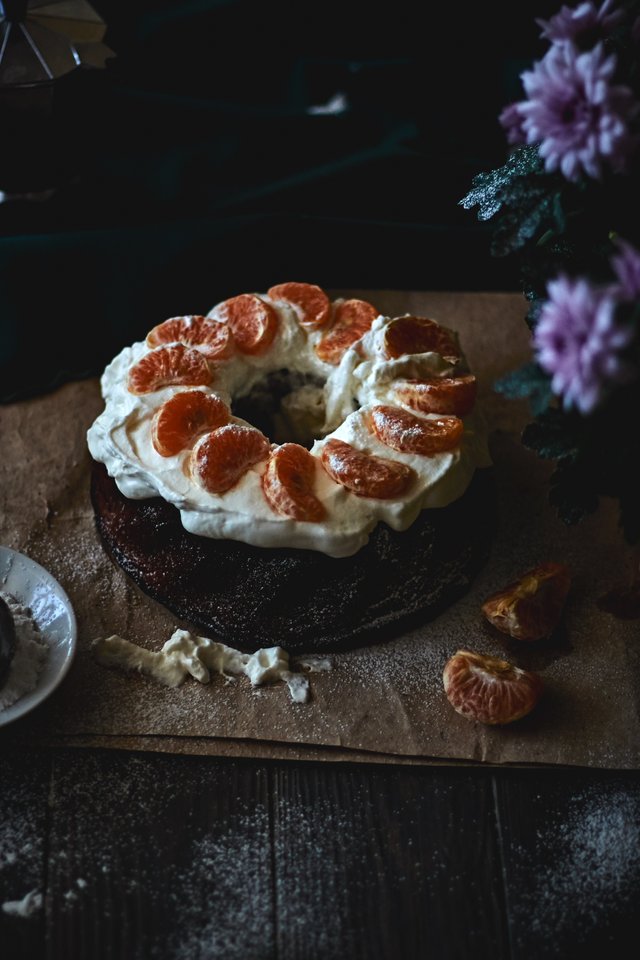 ---