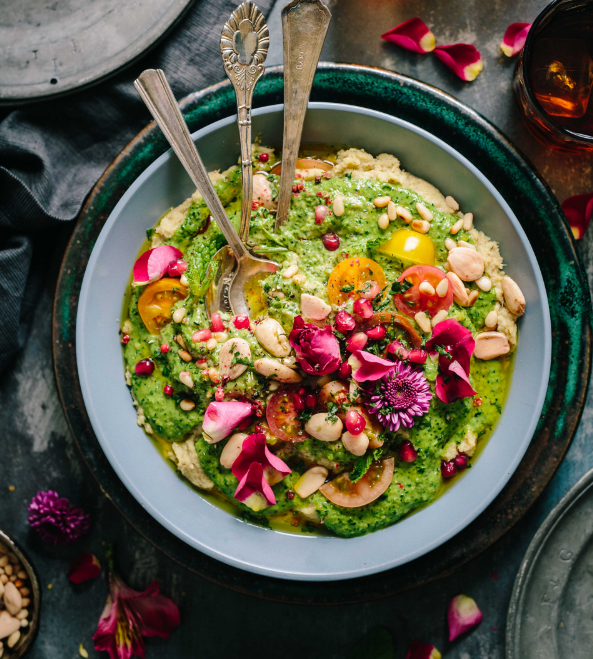 Thoughts on hummus! What are YOUR thoughts on hummus?
Here's one way to make hummus, though I prefer to use the entire jar of Tahini and more garlic (and less or omit oil):

I made hummus, now what? Well you can go chip or pita or pita chip crazy, dip carrots or simply take it to the next level.
I'm not talking any idea, I want only the flavor popping ideas.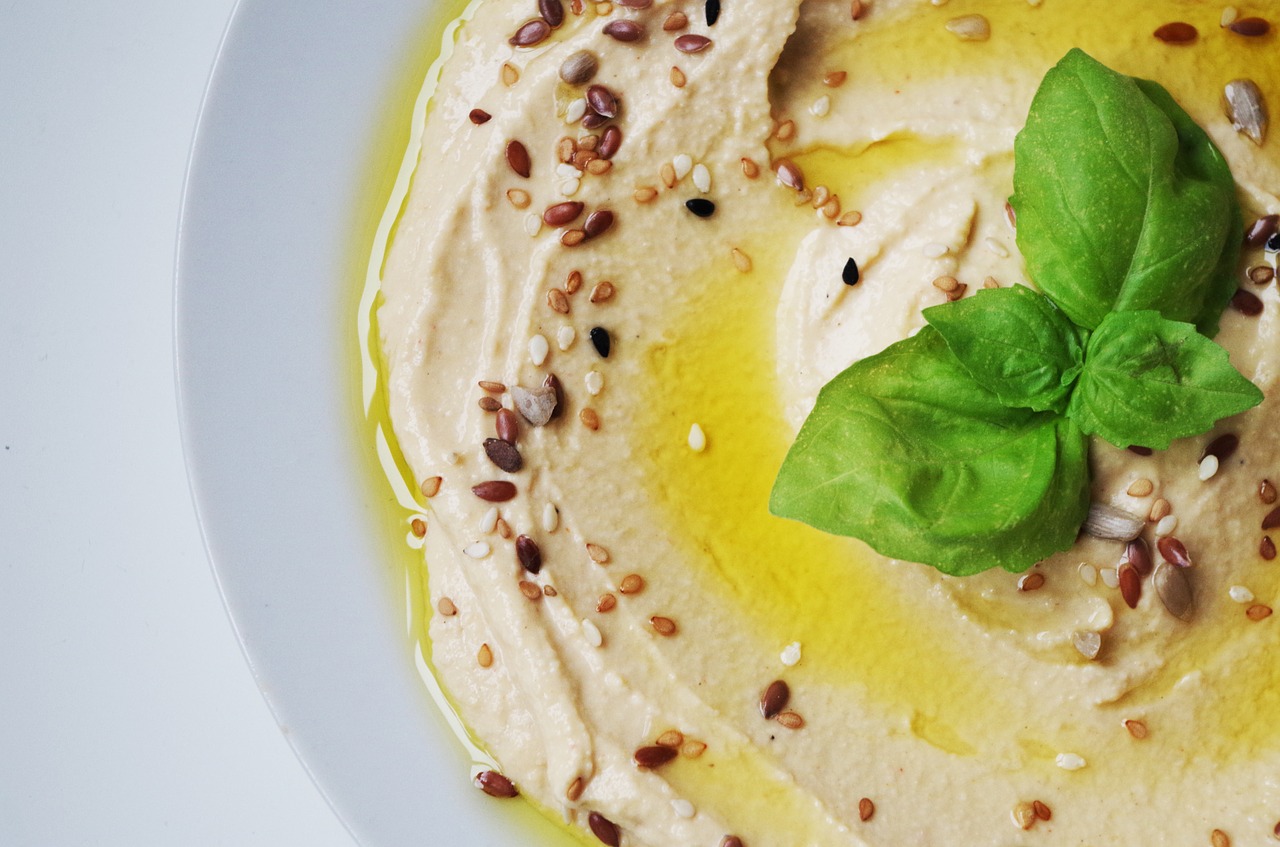 On hummus--this makes your hummus into ART:
Pine nuts
Garbanzo beans, whole
Mushrooms sautéed w/onions and garlic
Pesto
Pumpkin Seeds
Hot salsa/Hot sauce
Harissa
Za'atar
Pomegranate seeds
In hummus (added after base is made):
Cilantro jalapeno garlic
Sundried tomato, garlic
Chipotle
Here's another idea that's good for any season, if you love herbs. https://sunwarrior.com/healthhub/thanksgiving-herb-hummus
What are YOUR ideas?
Visit Michele the Trainer online at http://www.EngineeringWellness.com or http://www.MicheleTheTrainer.com
Thanks Steemians!
Gif by Giphy
Header image, @BrookeLark from Unsplash
Other hummus image Pixabay