A steemian's world food journal: House of Small Wonder Berlin with @knozaki2015 and @fabio
Hello Steemians,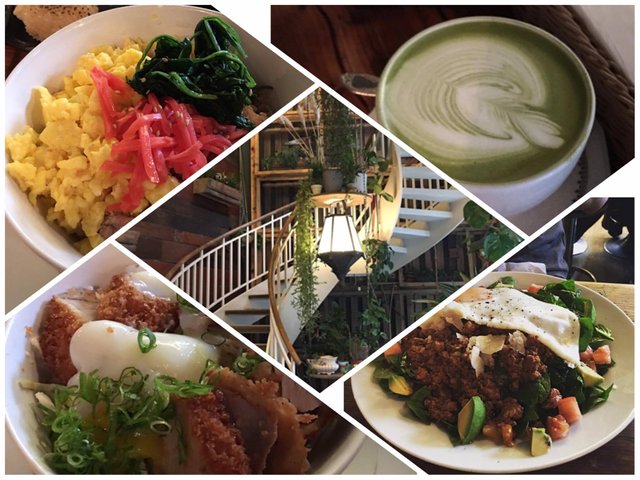 today I will take you guys to a Japanese restaurant (again) in Berlin, but it is totally different from the ones I have mentioned on my previous posts. @knozaki2015 introduced House of Small Wonder to us and we had a lovely lunch there. This time, we also had Fabio to join with us, thank you @fabio for taking time to meet up :). It was on the second floor of a building, I was very impressed with the staircase leading to the restaurant. It is well-decorated with wooden stuffs and trees, which makes us feel close to the nature.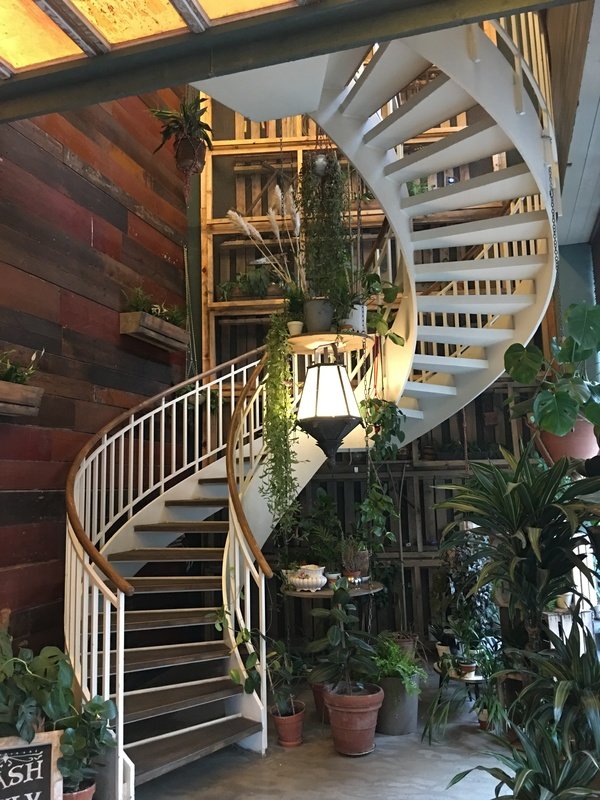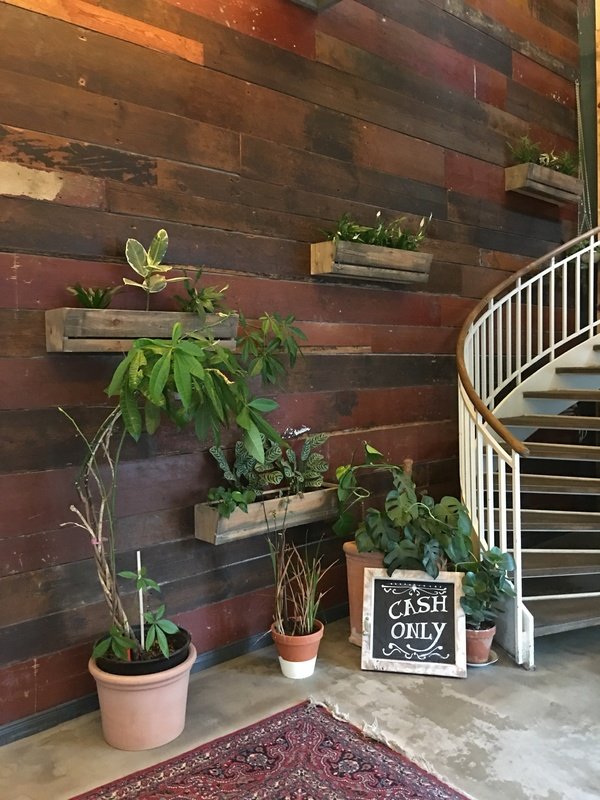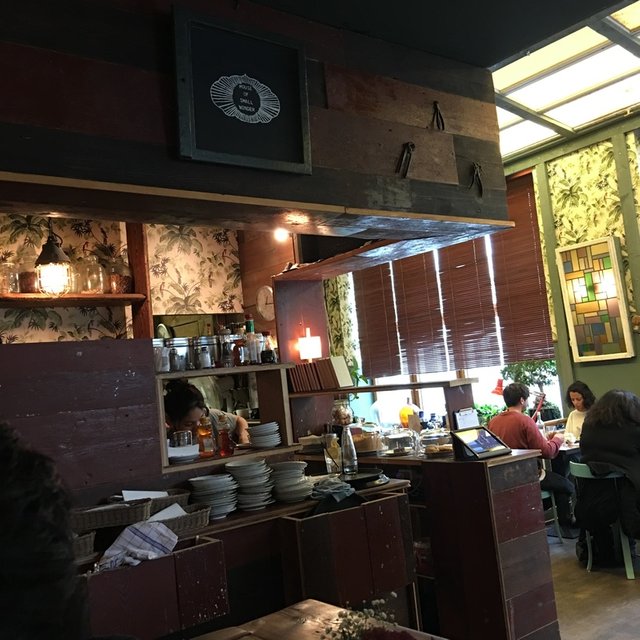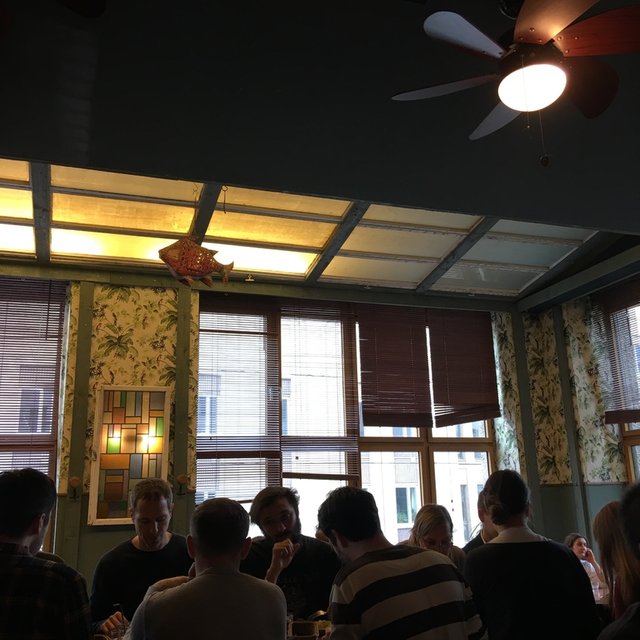 It was lunch-time and the restaurant was fully booked, luckily we got a table :)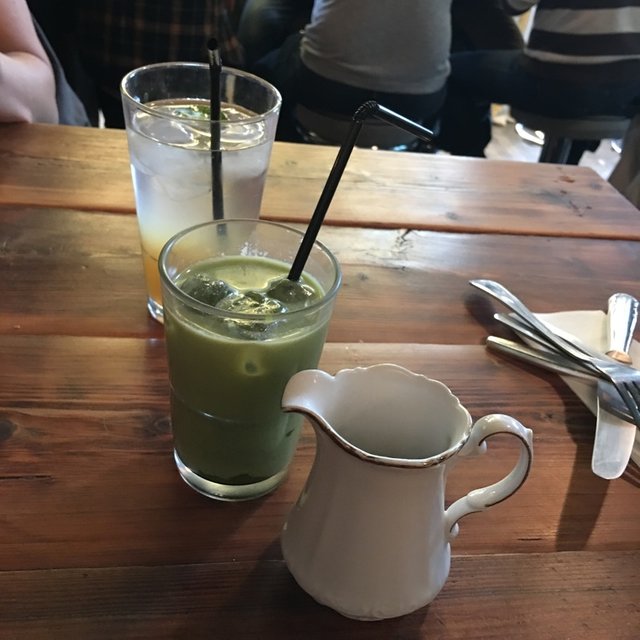 Our drink: matcha latte, lemonade…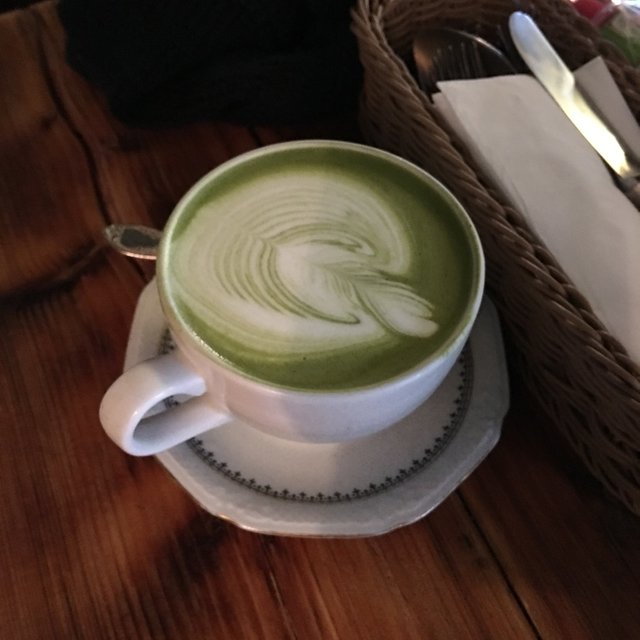 … and hot matcha milk tea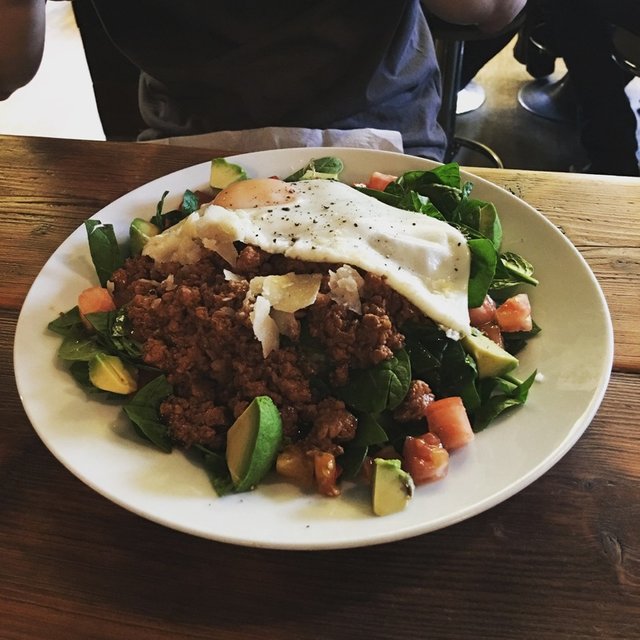 Knozaki ordered this dish, he said it was really good and finished it all. It contained rice (knozaki is rice-addicted hahaha), egg, minced beef, avocado, tomato and some kinds of herbs.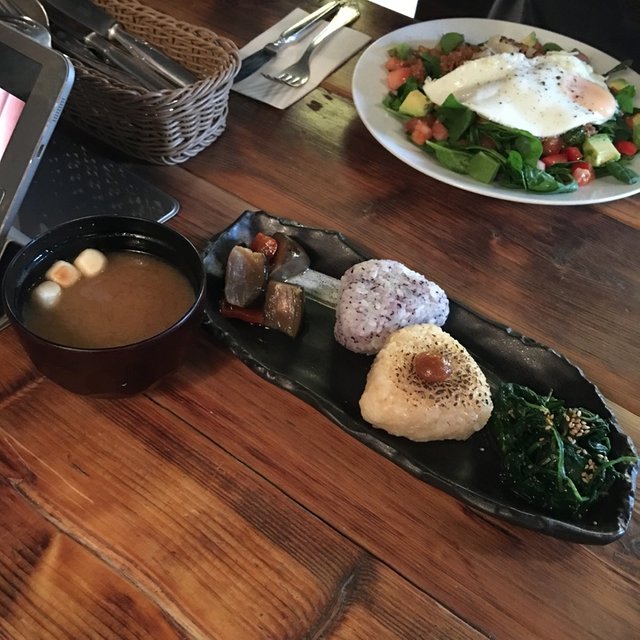 I ordered this set for my son: Japanese rice balls with eggplants and spinach, eating with miso soup.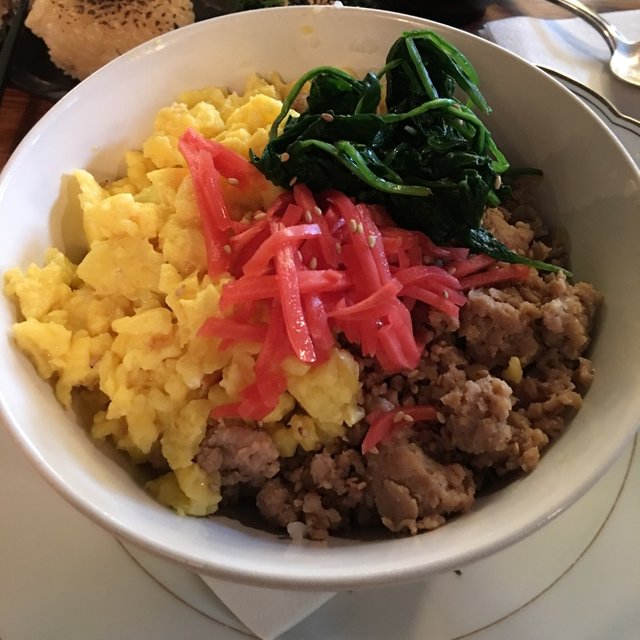 Fabio chose this bowl of rice. At first I thought it looked similar to bibimbap from Korea, however it tasted differently. Pork mince, scramble egg, spinach and rice are mixed in a bowl, I bet it was delicious since they fished them in the blink of an eye lol.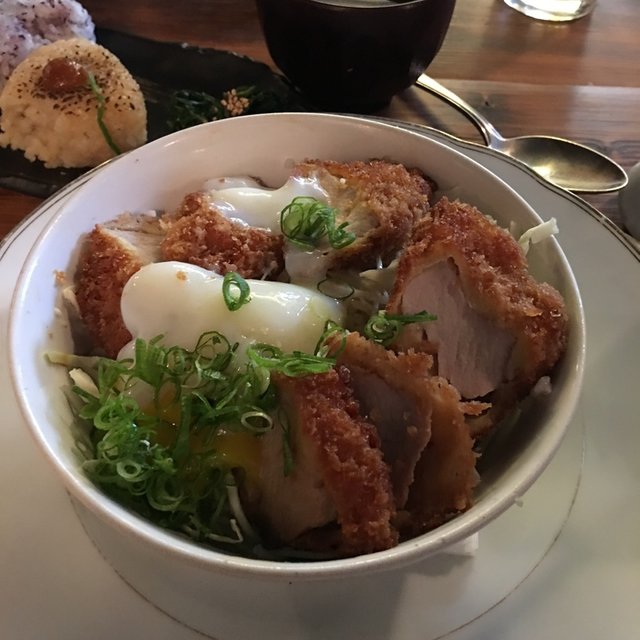 And here is my dish: I ordered katsudon, which is rice with deep-fried pork cutlet, egg and vegetables.
Unlike other Japanese restaurant in Berlin, this eating place only offers simple dishes that Japanese people eat everyday. There are no sushi, sashimi, ramen etc, however the quality of the food is good and I really love their décor.
Thank you for reading my post and see you soon :)