¡Greetings Steemians friends!
Hello everyone, it is a pleasure for me to return with a simple and light recipe for all of you, in my search for foods with a healthy touch I imagined a sandwich without bread, which we could substitute for cucumber, after trying several combinations I stayed with this one that I present today.
Cucumber Sandwich!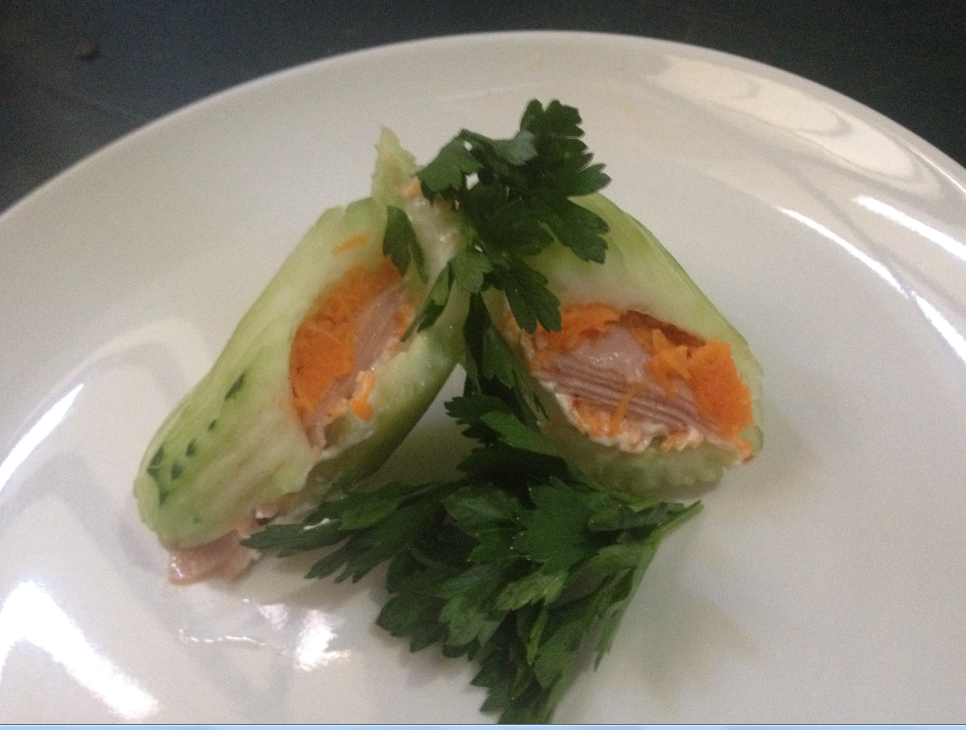 The preparation is very easy, I will try to illustrate all the steps for a better visualization of the procedure.
Let's get to work..

We need the following ingredients:
Cucumber
Leg Ham
Carrot
salt and pepper
Cream Cheese
Parsley for decoration

First of all, let's make sure we wash all our ingredients thoroughly.
We wash the cucumber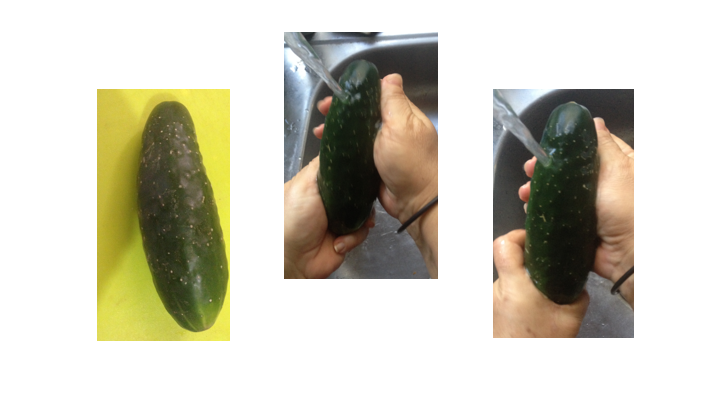 We peel the cucumber

Wash and peel the carrot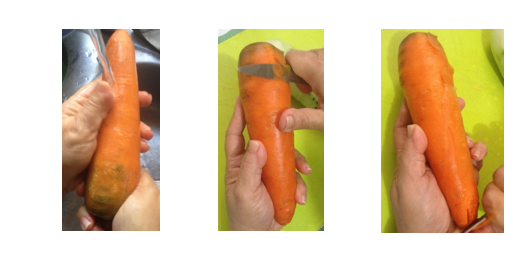 We open the cucumber in half (I usually make channels with the fork, but it is to preference)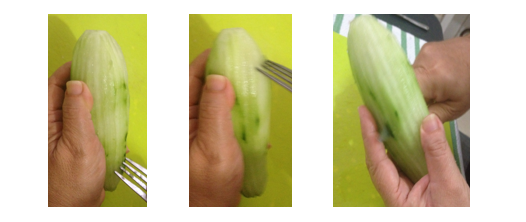 We proceed to eliminate all the seeds of the cucumber, with the help of a spoon, thus we create a channel in the center of the cucumber and we prepare it for our filling.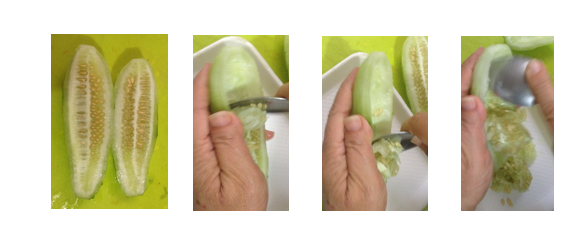 Grate the carrot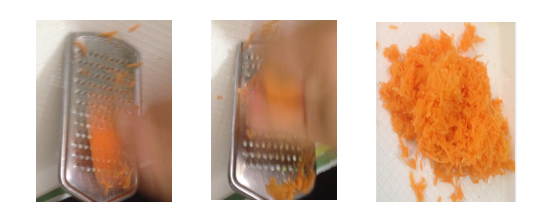 Salt and pepper for the cucumber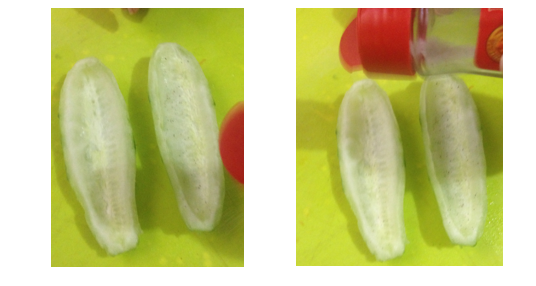 Stuffed with carrots and cream cheese (in the quantities of your choice)

We add ham

we can add several layers if we like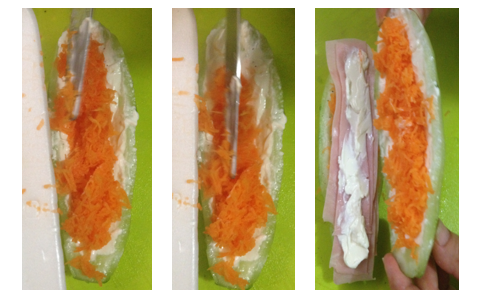 We close the cucumber very carefully

In this case I chopped it in half, but you can also chop it into smaller pieces, like snacks.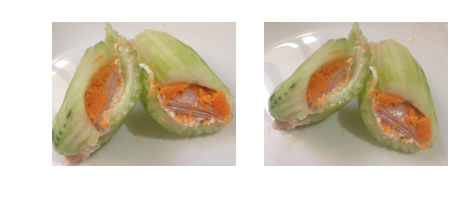 And ready..a little parsley for garnish and enjoy it.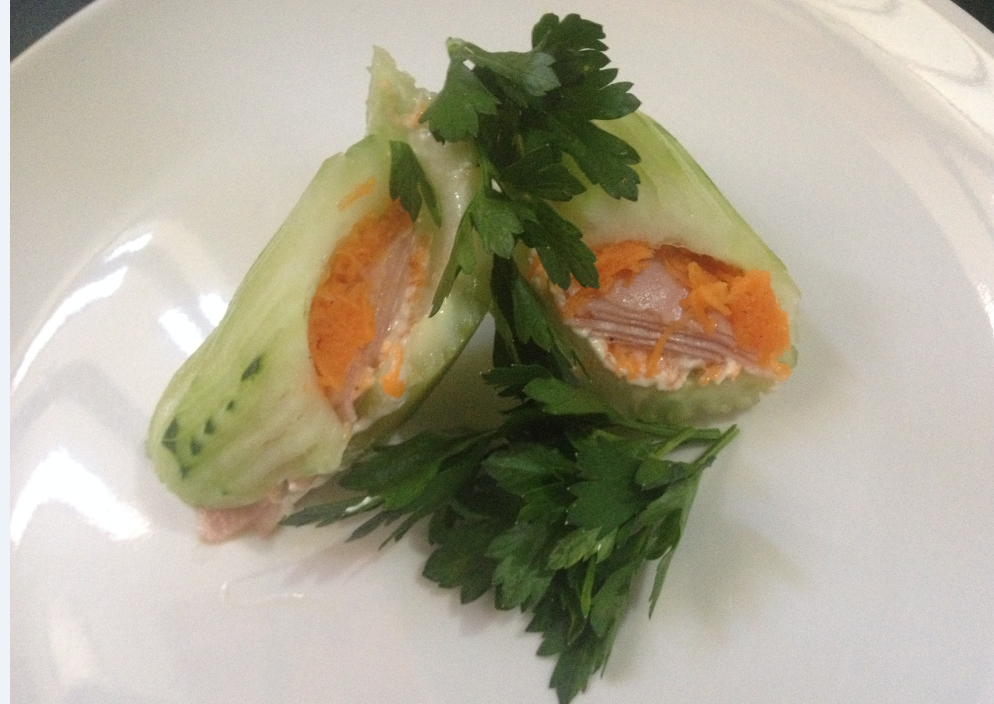 All images are my own, taken with my Iphone
I hope you like this simple recipe and any comments are welcome.
Enjoy eating healthy, until next time.