Nowabi Semai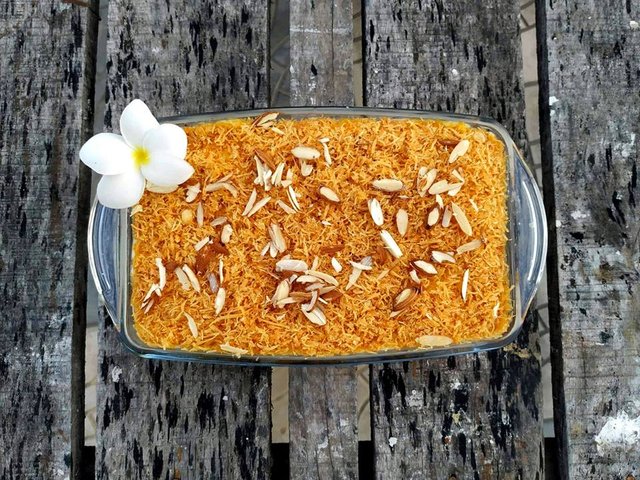 #Step 1: in a frypan add about 2 tbsp ghee and fry 1 pack of laccha semai till light brown. Now add 2 tbsp powder milk and 3 tbsp sugar and fry till golden brown. Set it a side.
#Step 2: In a pan take about 1/2 litter full cream milk, 1/2 cup powder milk, 1/3rd cup corn flower, 1-/3rd cup sugar and an egg yolk. Give it a good mix with a whisk. Now cook in medium flame till it turns into a thick consistency. Now wait till warm and add 1 can of dano cream..
#Step 3: Now In the serving dish add 1/2 of the fried semai and press to set, then put the cream of step 2 and spread evenly then again add the last layer of remaining semai and spread evenly. Put it in the fridge till it cools down.