Stir-Fried Squid, Mushroom & Five-Spice Recipe
There are quite a few ingredients in this stir-fry, hence the mixture of tastes and textures. Squid is stir-fried in a matter of minutes and the five-spice sauce compliments the flavour.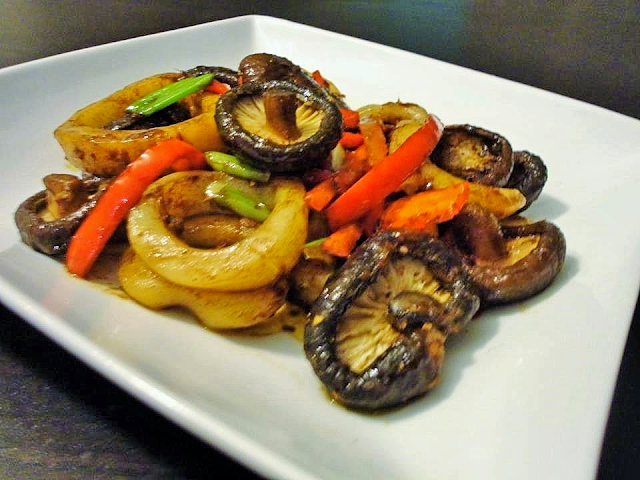 The combination of these molluscs with mushrooms is a little unusual but the result is an original dish with character.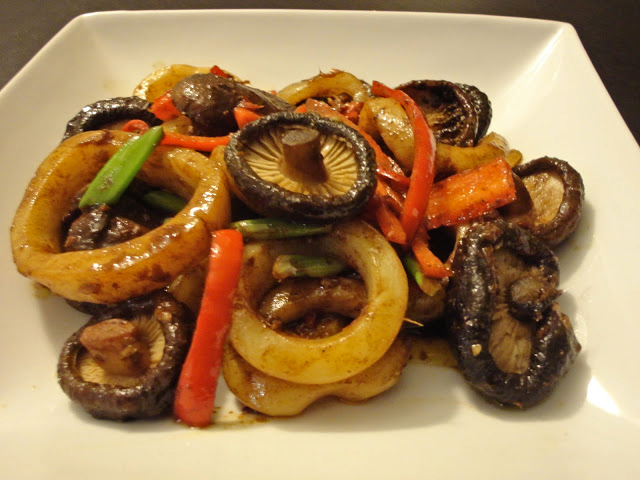 Prep Time: 20 mins
Cook Time: 15 mins
Serves: 4
Ingredients
450g squid rings
45ml oil
2.5cm fresh root ginger, grated
1 garlic clove, crushed
8 spring onions, cut diagonally
1 red pepper, seeded and cut into strips
1 fresh green chilli, seeded and thinly sliced
6 shiitake mushrooms, sliced
1 tsp Chinese five-spice powder
30ml soy sauce
1 tsp sugar
15ml rice wine or dry sherry
Instructions:
Heat the oil in a preheated wok. Stir-fry the squid quickly. Remove the squid from the wok with a slotted spoon and set aside.

Add the ginger, garlic, spring onions, red pepper, chilli and shiitake mushrooms to the oil remaining in the wok and stir-fry for 2 minutes.

Return the squid to the wok and stir in the five-spice powder. Stir in the soy sauce, sugar and rice wine or dry sherry. Bring to the boil and cook, stirring, for 1 minute. Serve immediately.