Cream of Mushroom with Dry Sherry Soup Recipe
Homemade soup makes a warming lunch treat and is also a great starter for any meal. I thought it may have required an excessive amount of push to make a palatable mushroom soup however, this one can't be flawed.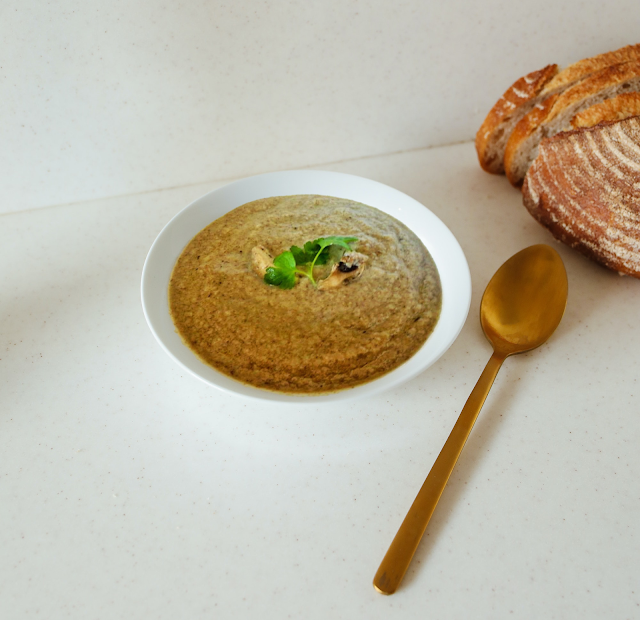 There is no dishonesty here; no insane procedures or additions. It is simply some onions blended with mushrooms, which in one way or another consolidate to make this incredible soup on its own but it's the dry sherry that gives it an extra edge.
This was one of the least demanding weeknight dinners I've made and sincerely, a standout among the most delightful.
Prep Time: 15 mins
Cook Time: 30 mins
Serves: 4
Ingredients:
2 tbsp butter
1 onion, finely chopped
3lb field mushrooms, finely chopped
2 garlic cloves
2 tbsp dry sherry
1 liter vegetable stock
2 tbsp fresh parsley, finely chopped
2 tbsp fresh cream
parsley leaves for garnish
Directions:
Melt butter in a large saucepan and fry the onion until it is translucent but not browned.

Add the field mushrooms and garlic and continue frying, around 10-15 minutes.

Add the dry sherry, turn up the heat and let the soup boil; this burns off the alcohol in the dry sherry but still keeps the flavor.

Leave to cool and then transfer to a blender. Whiz into a smooth paste.

Add the vegetable stock and blend until smooth, then add the parsley and the cream and blend together.

Pour back into the saucepan and heat gently.

Add to 4 separate bowls, add parsley leaves for garnish. Serve with crusty bread.