This is as simple and quick as it gets annnd taste incredible!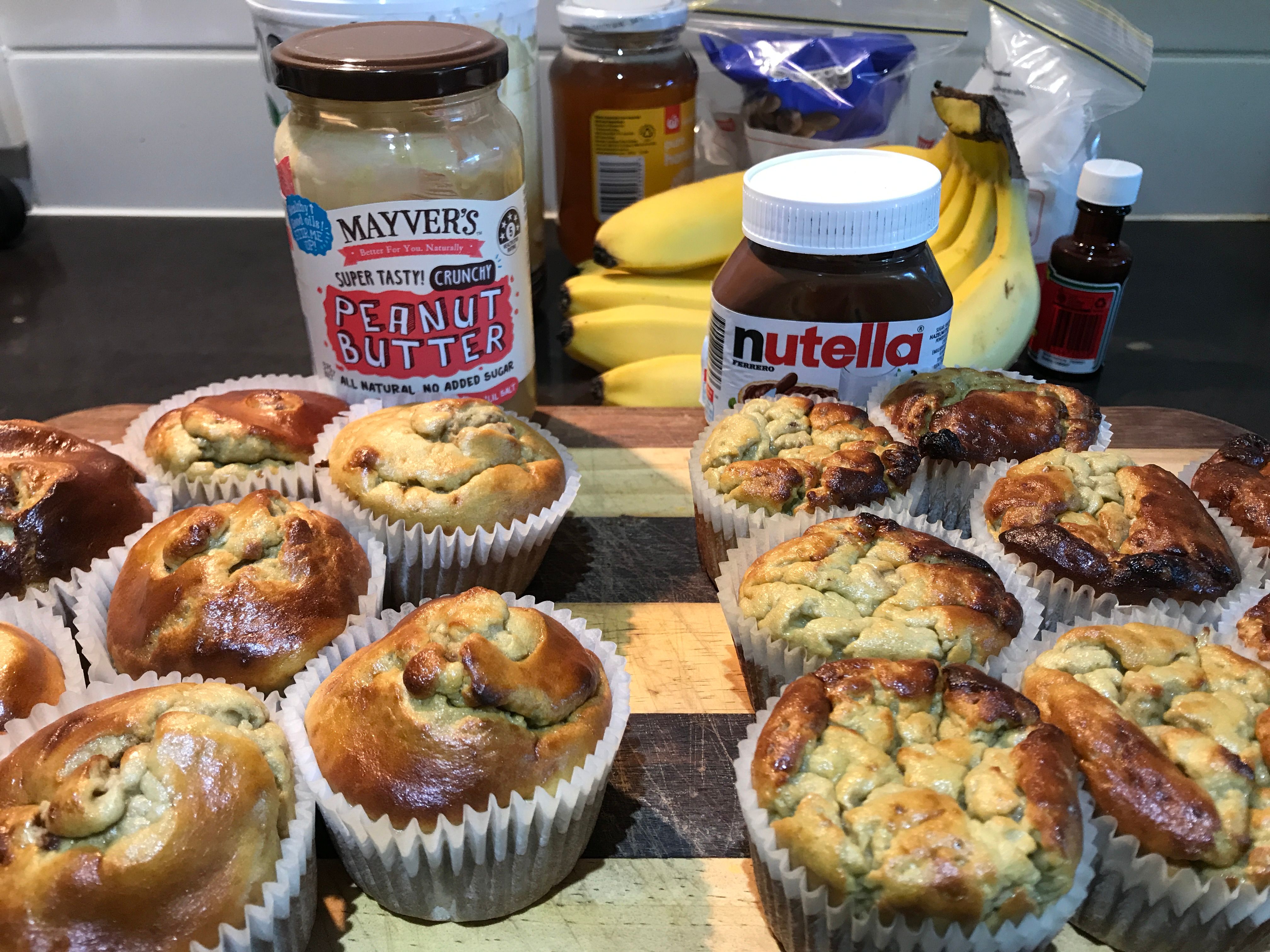 Ingredients
Nutella
peanut butter (organic)
honey (organic)(optional)
6 eggs
4 very ripe bananas
vanilla essence
salt
protein powder
baking soda
choc chips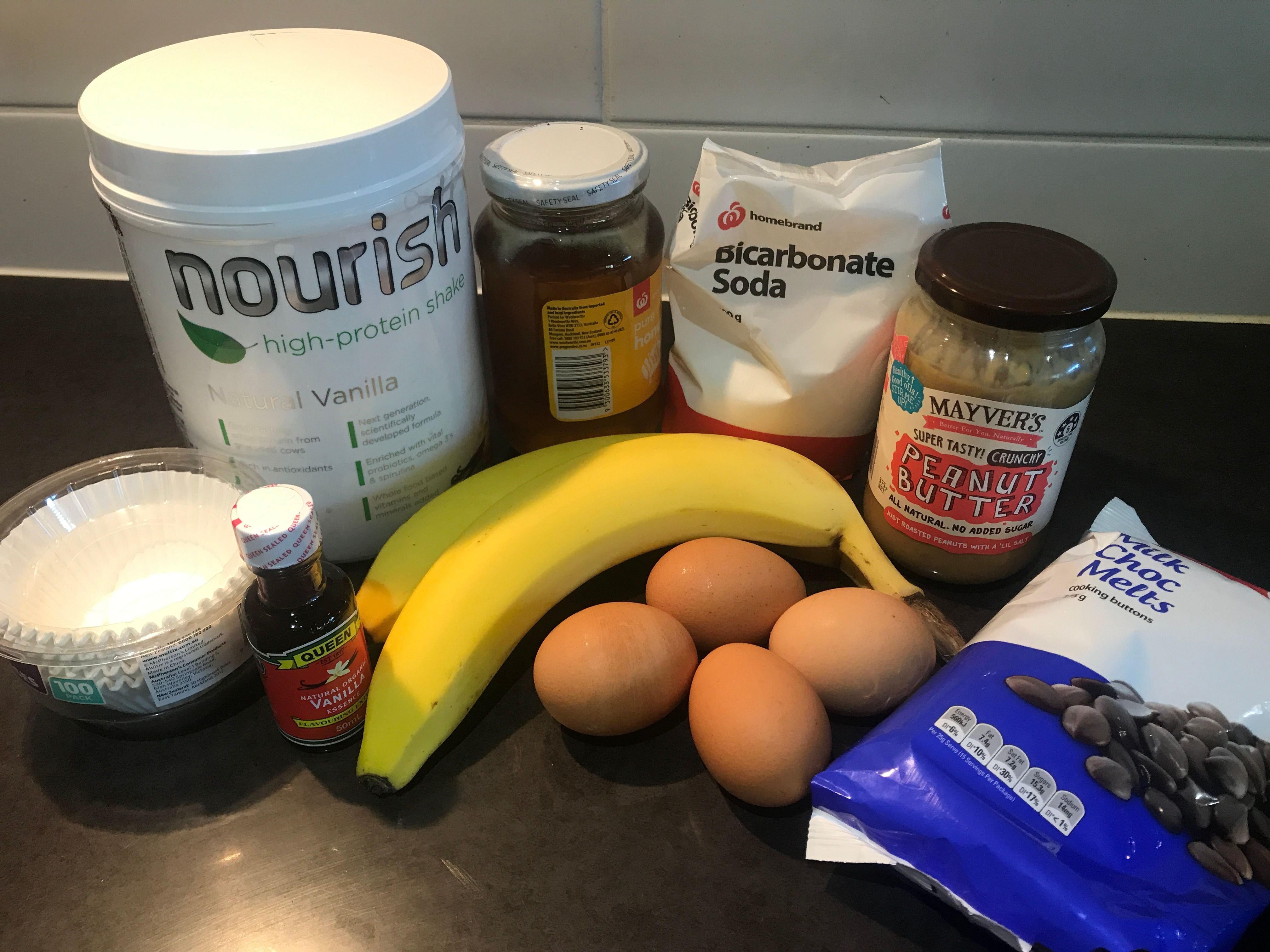 With this I do two batches - one for peanut butter and one for Nutella.
Mix 3 whole eggs, two bananas, tea spoon vanilla extract, 1 cup protein powder, half cup peanut butter, half tea spoon of salt and half tea spoon of baking soda. For extra sweetness add a large table spoon of honey.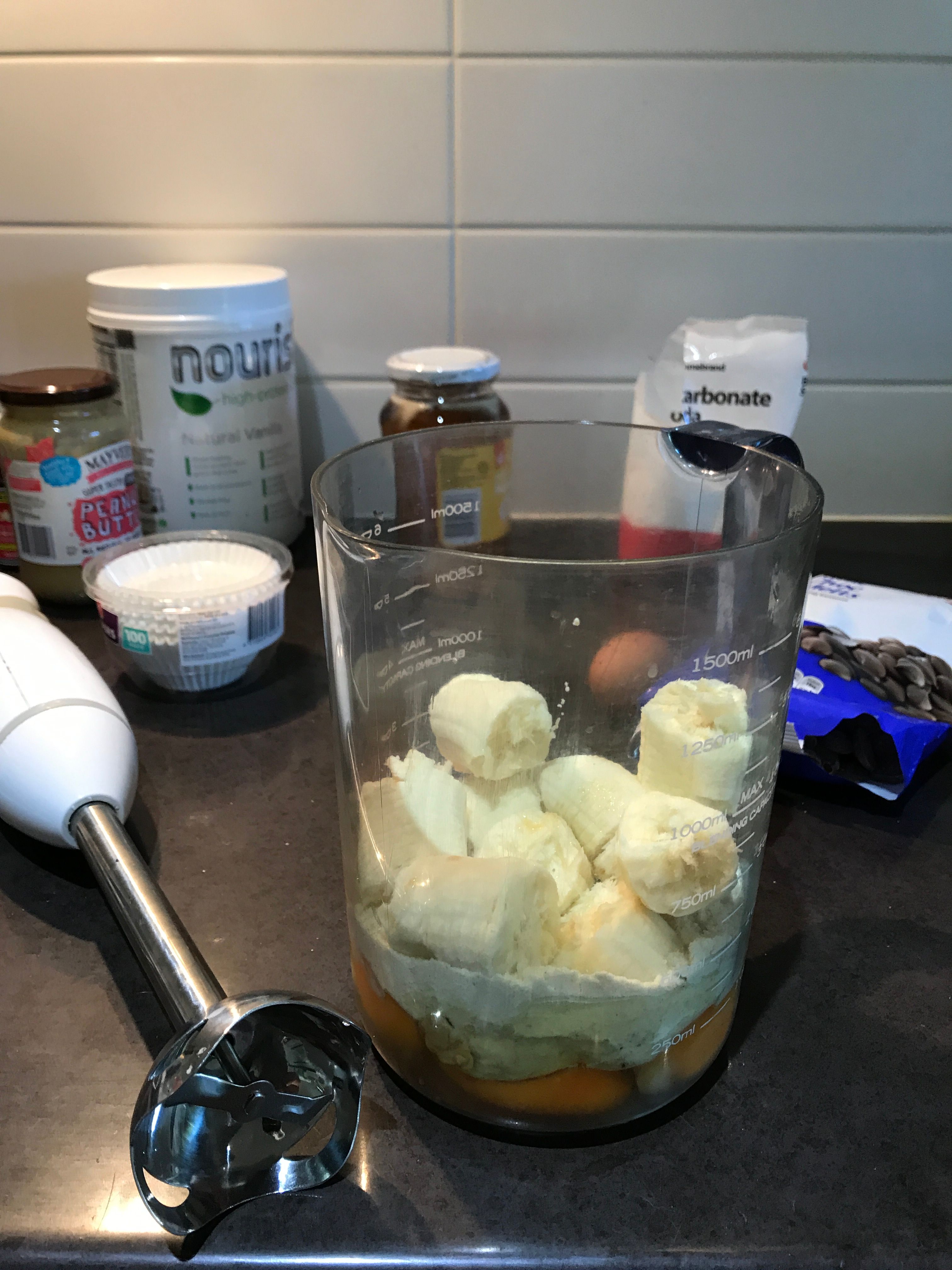 With the Nutella simply leave out the peanut better and add the Nutella in after you pour into the cups like we did with the choc chips. (See below pic)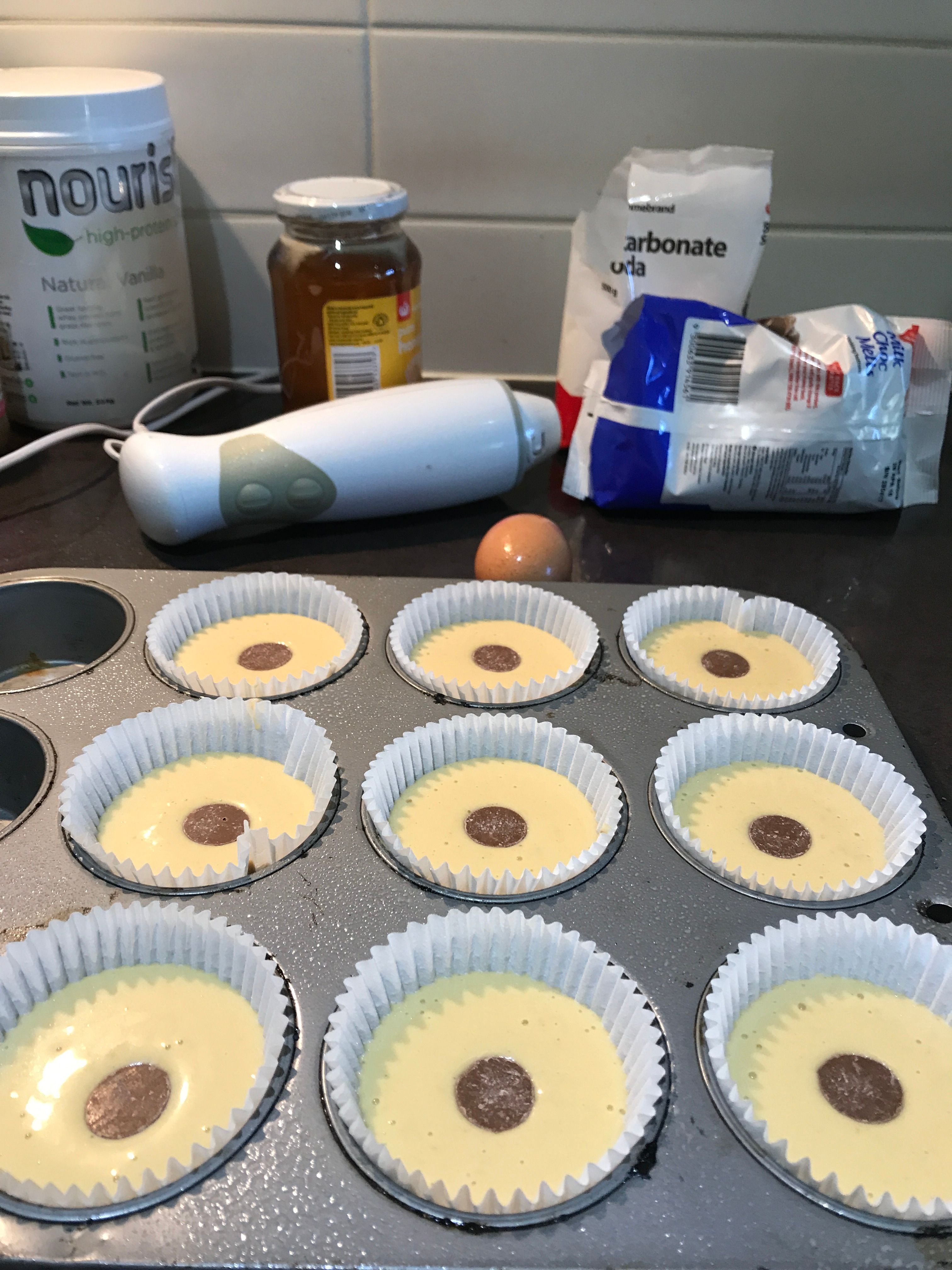 Then blend! Pour into cups, preheat oven to 200 degrees Celsius or 400 degrees and bake for 12-14 minutes.
Once they look cooked stick a knife in and of nothing sticks (apart from the choc chips or Nutella) your good to go!