This cake comes from Russia. There he is called - Birdie!) The taste of this cake is so incredible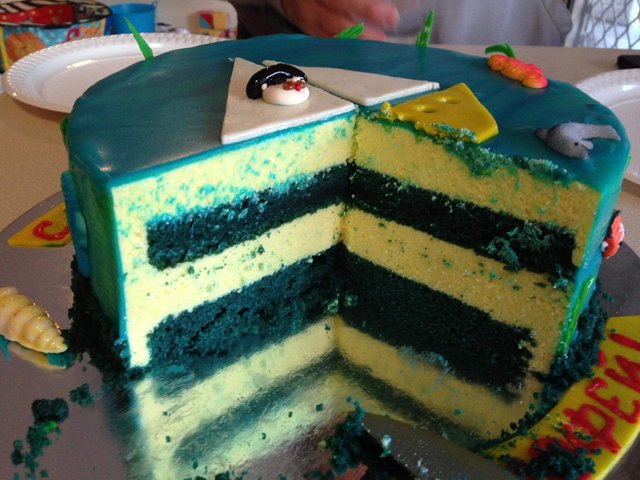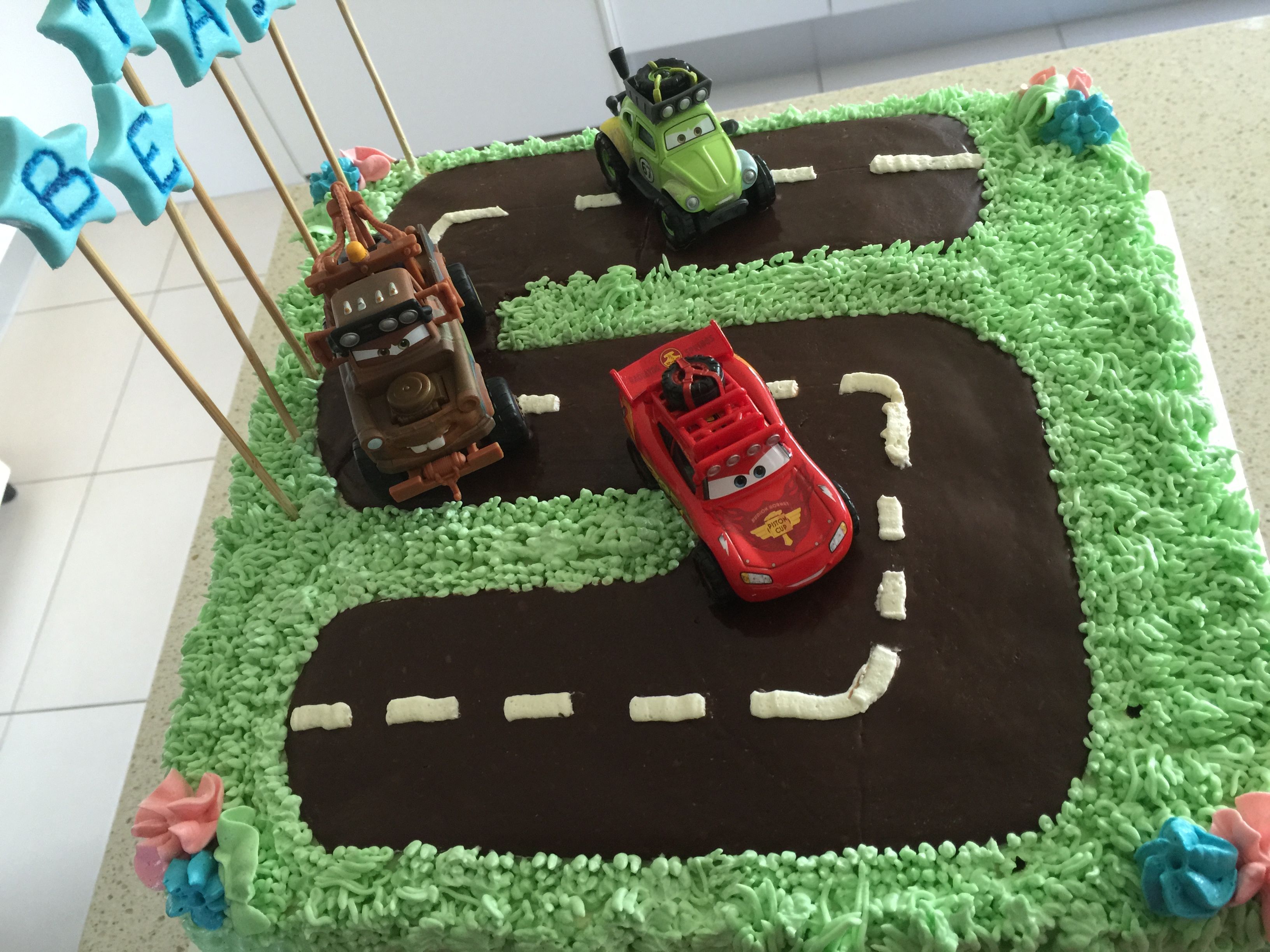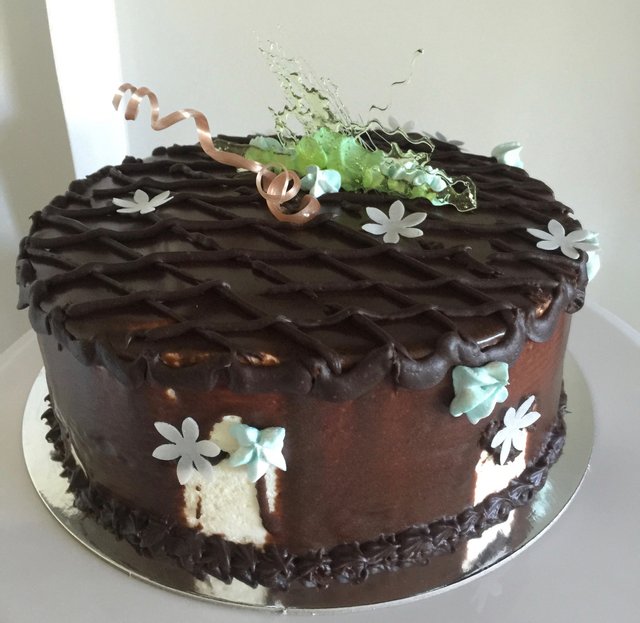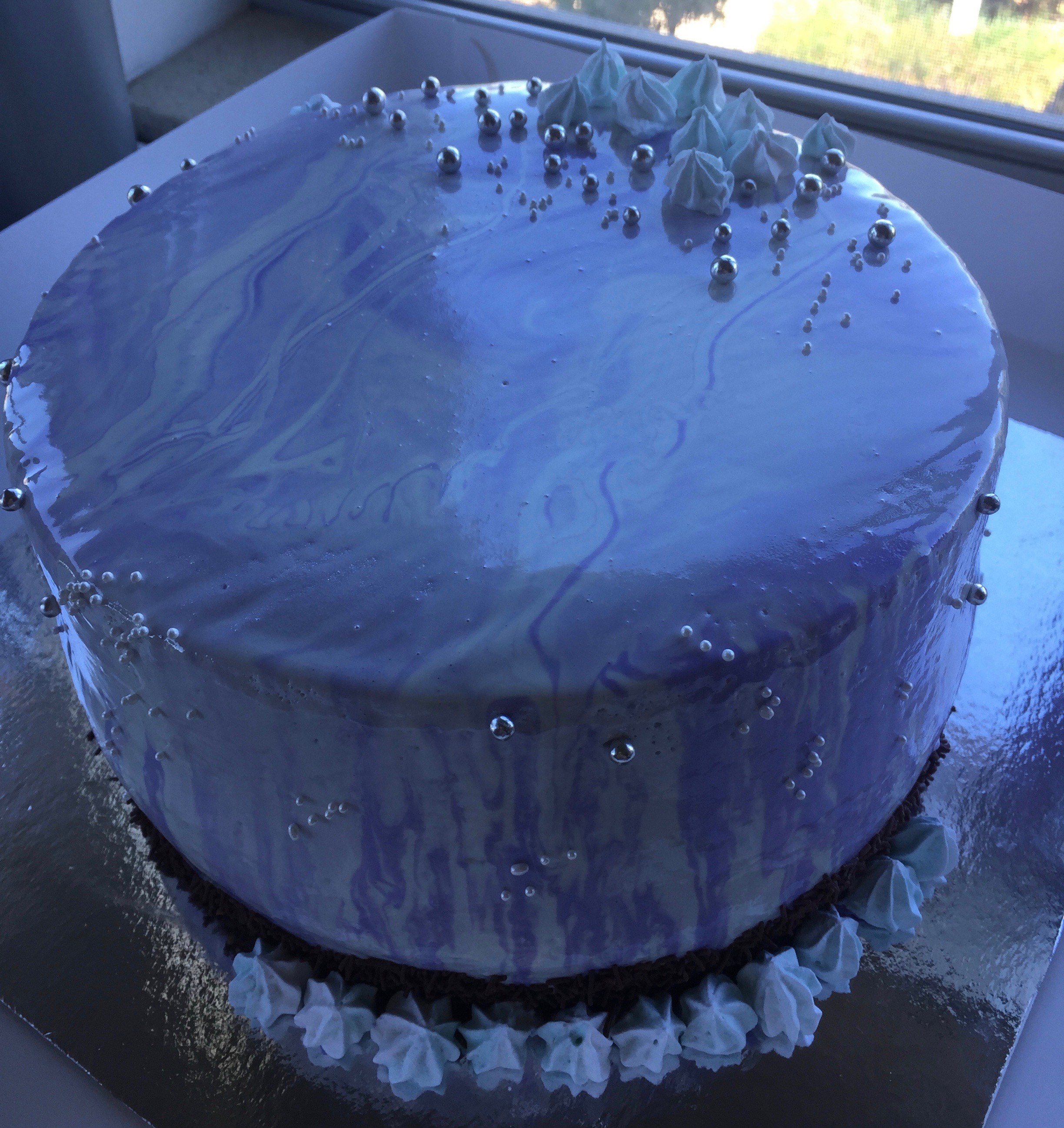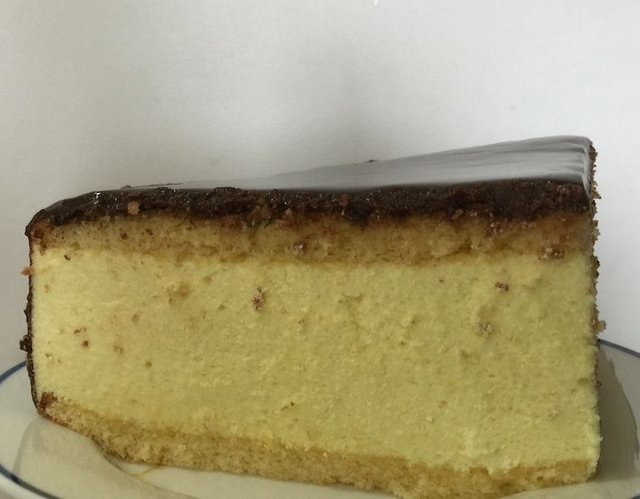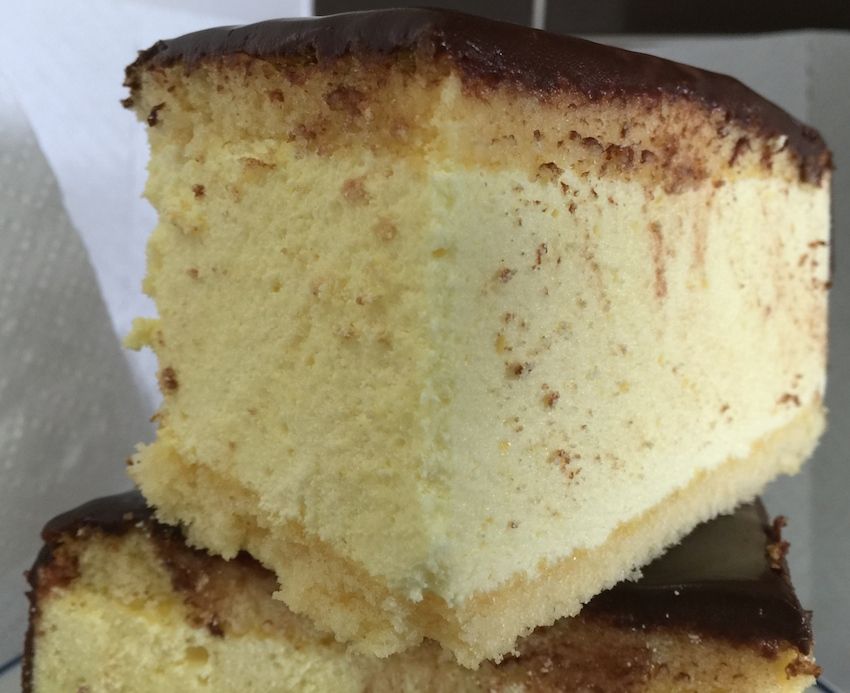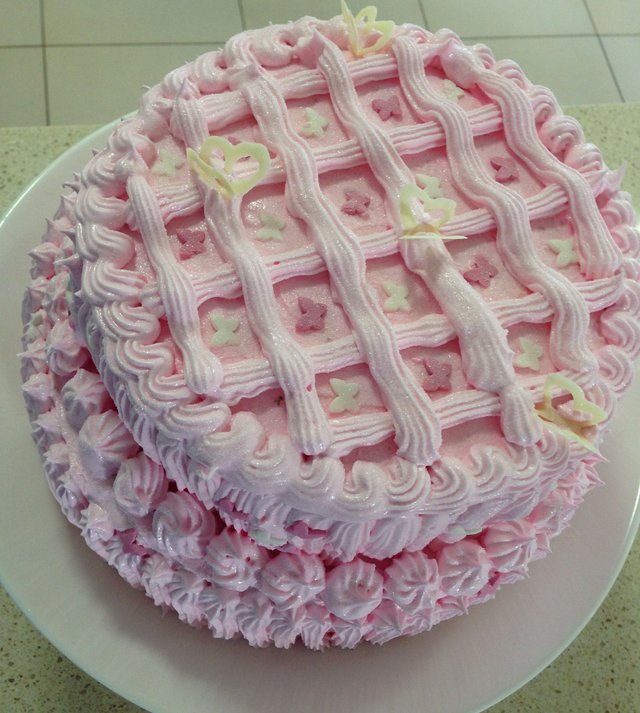 Method:
Sponge cake:
Turn on the oven + 165 fen.
Prepare a shape with a diameter of 22 cm. Cover the bottom with cooking paper and spray oil.
4 eggs to beat with 1 glass of sugar (1 cup), the volume should double!!!
Then gradually add 1 cup of flour.
Put the dough in a shape and put it in the oven.
The resulting biscuit is divided into two parts and soaked in syrup.
The first part is put on the bottom of the baking split.
Souffle:
20 grams of gelatine soak in 200 ml of water.
150 grams of butter beat up to add 100 - 150 g of condensed milk.
The most difficult part (the first time) is whipping and preparing the syrup at the same time.
And so proceed)):
5 whites from eggs in a lush foam to steady peaks, parallel cook syrup from 250 grams of sugar and 100 ml of water.
We cook until the temperature of 1115 -117 degrees Celsius! This is important!
Then, without ceasing to whisk in a thin trickle, pour the syrup into the whipped whites.
Gently preheat the gelatine, until completely dissolved and pour it continuously whipping into a protein mass.
Reduce the speed of the mixer to a minimum.
There also add a cream of butter and condensed milk.
Gently mix everything and pour into a shape with biscuit, cover the second part of the biscuit and put in the refrigerator, for 2 to 3 hours.
Pull the cake out of the shape and cover with chocolate icing.
Enjoy)) with love