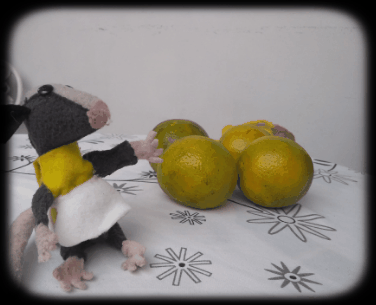 Una naranja amarga apareció por la mañana, salió de entre los frutos que en la mesa reposaban y don Zarigüeyo la saludó como si de una amiga se tratara. Redonda, con brazos amarillos y colores vivos, tenía expresión de asombrada porque el mundo le encantaba.
El zarigüeyo se alegró, ingredientes en el supemercado compró, para hacer una receta con amargo sabor. No se alarmé amigo lector, siempre el azúcar mejorará el sabor y dará un agradable olor.
A bitter orange appeared in the morning, walks on the table among the fresh yellow oranges. Round, with yellow arms and bright colors, he had an incredible expression because the world liked him.
The opossum rejoiced, they bought ingredients in the supemercado, to make a recipe with a bitter taste. Do not be alarmed, dear reader, there is always sugar that will give you a better taste.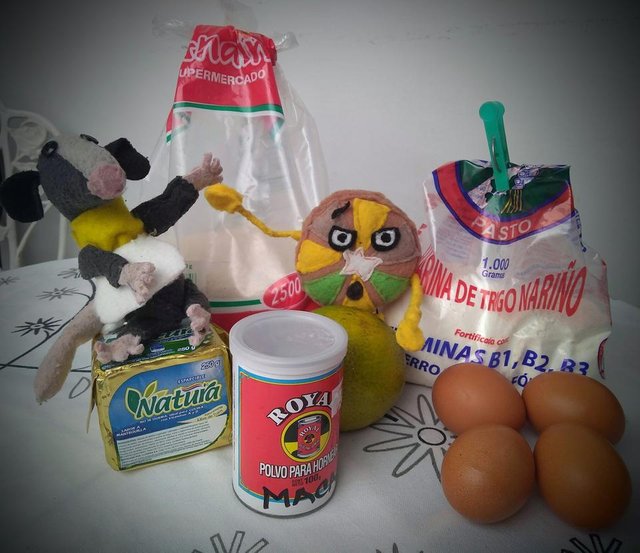 Mezclamos 250 gr de margarina con una taza y media de azúcar de claro color, como puede que quedé dura, adicione los huevos en está combinación.

Mover, mover, la batidora mover.
We mix 250 grams of margarine with one and a half cups of light-colored sugar; add the eggs in this combination.


Move, move, move the blender.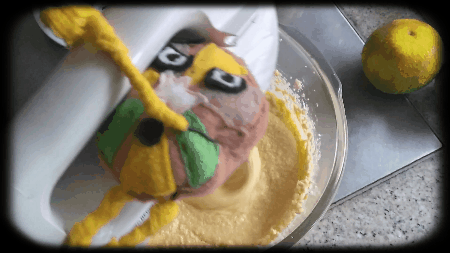 Las naranjas debe rallar, no la amarga, está la receta nos dará, por eso la debemos reservar hasta el final, sino no sabremos como se debe hornear. Recuerde que la naranja es amarga, por eso grita alocada, usted solo siga la fruta raspando, para que acabemos la receta rápido.
You need the skin of the oranges, do not pay attention to the bitter orange that screams like crazy, you've done a good job.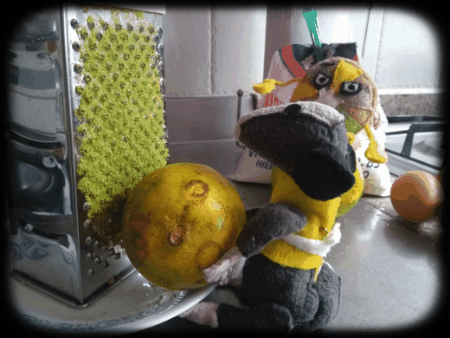 Por último adicionamos la piel de la naranja, dos tazas y media de harina tamizada, polvo para hornear y media taza de jugo fresco sin endulzar. La harina debe tamizarse, para lograr una masa más suave, así la receta de la naranja amarga, quedará esponjosa y agraciada.
Finally, add the orange peel, two and a half cups of sifted flour, baking powder and half a cup of fresh juice. The flour must be sifted to achieve a softer dough. Be careful that the helpers do not play in the sifter.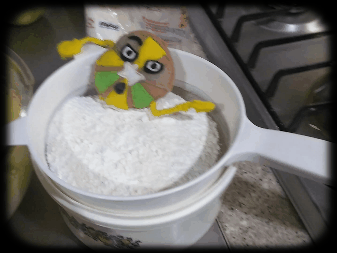 En una refractaría engrasada y con harina agregada, esparza con una espátula la combinación realizada. Tenga cuidado de no salpicar, porque tendrá que limpiar, para que las hormigas no invadan el lugar.
In a greased refractory, spread the combination with a spatula. Be careful not to splash, because you have to clean, so that the ants do not invade the place.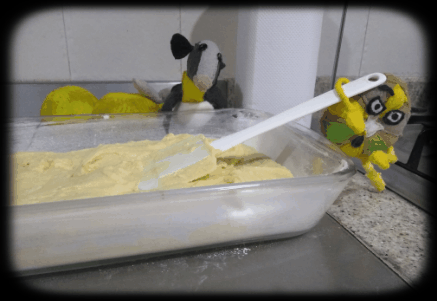 Un adulto responsable, debe supervisar el horno sofocante, si es usted de felpa grisácea, podría quemarse y quedar para a la basura tirarse. En esta ocasión, @marpa hizo esta labor, finalmente un cuchillo metió y cuando limpio salió del horno la saco.
A responsible adult like @marpa must take care of the oven, so that the assistants do not incinerate.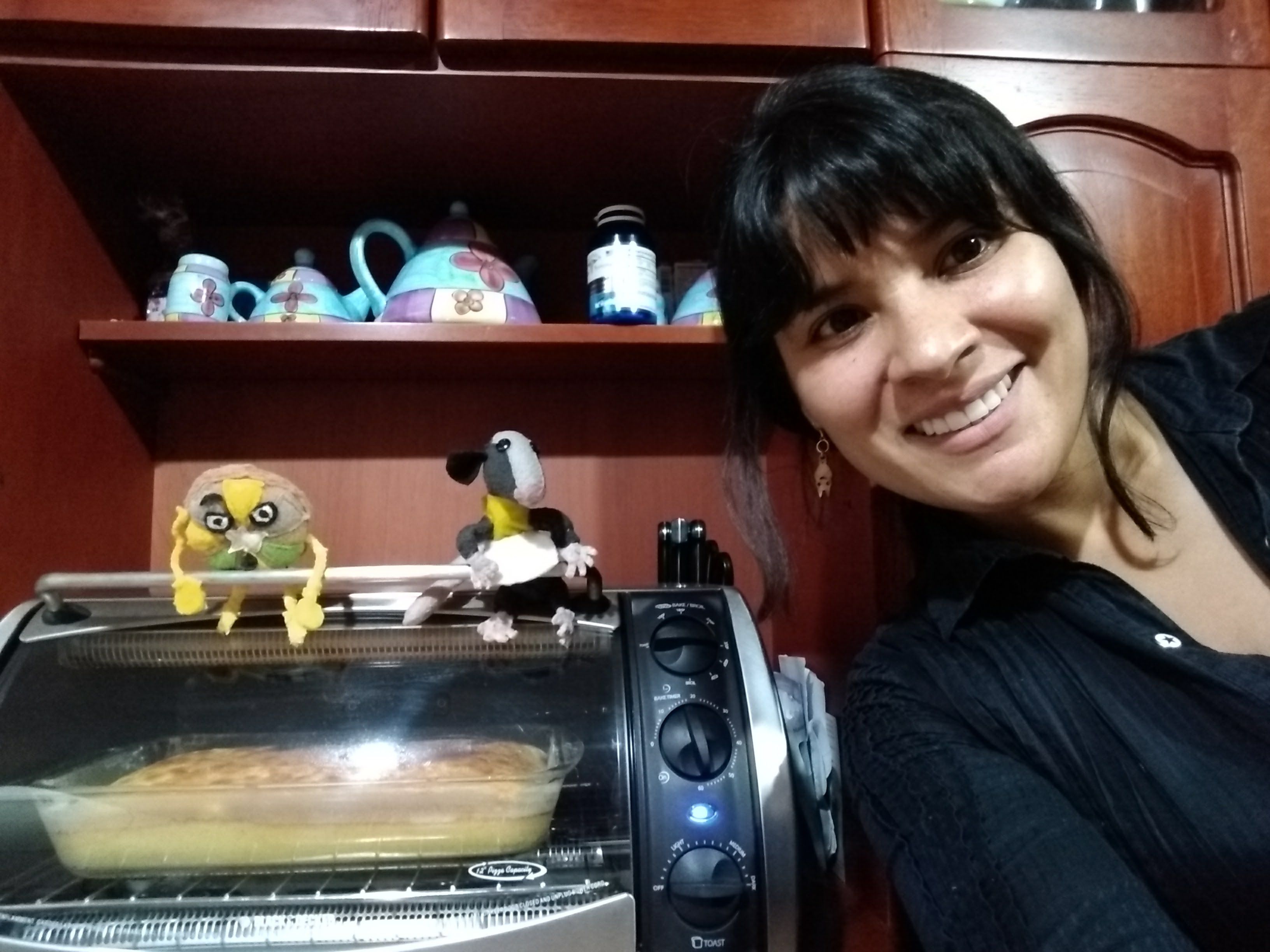 Déjela enfriar, si no un mazacote se comerá, además la lengua podría quemar y una fea ampolla en su boca engendrar.
Let it cool, because you could burn your mouth and cause blisters.
Google translator.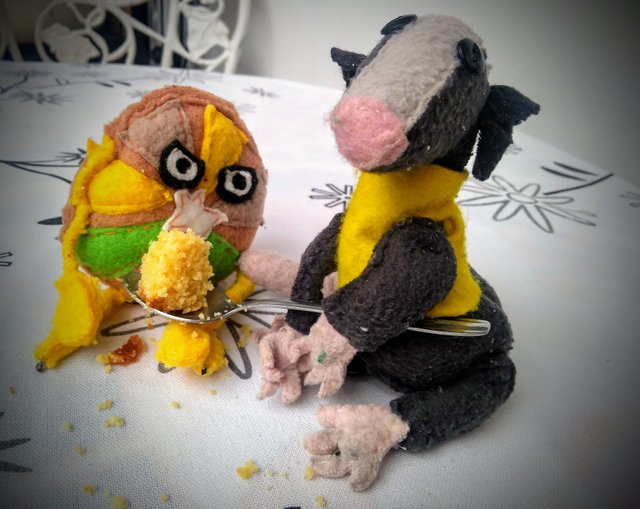 La casa con un dulce aroma quedará, los vecinos se acercaran y una merienda encantada compartirán.