Onigiri
I've wanted some onigiri for a while so I decided try making some for lunch. My first attempt was edible (it's hard to screw them up that badly) but not very pretty: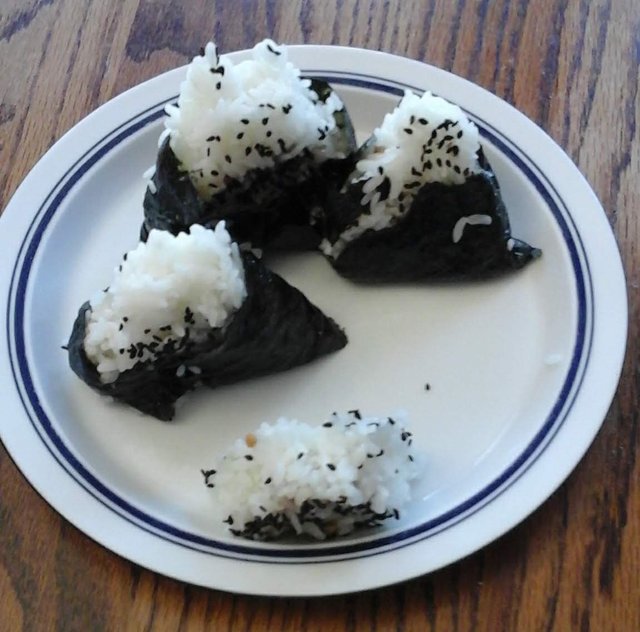 I followed the instructions from Epicurious. There are quite a few variants, and the filling technique they suggest didn't work well for me, so I'll probably try it a different way next time.
Forming the warm rice into triangles: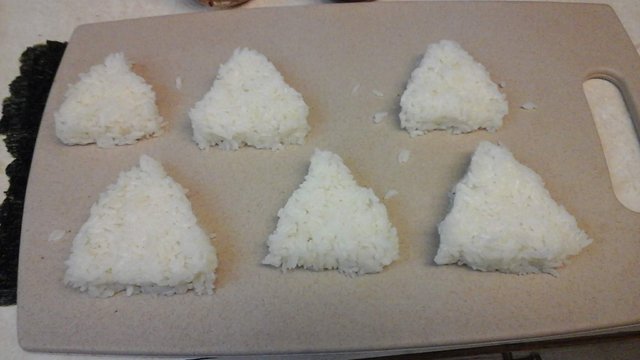 I used salty water on my hands rather than water + a pinch of salt like other suggestions.
For my filling, I mixed crushed peanuts and some leftover slow-roasted chicken with tamarind concentrate and let them sit while the rice was cooking. I also had some black sesame seeds to roll the onigiri in.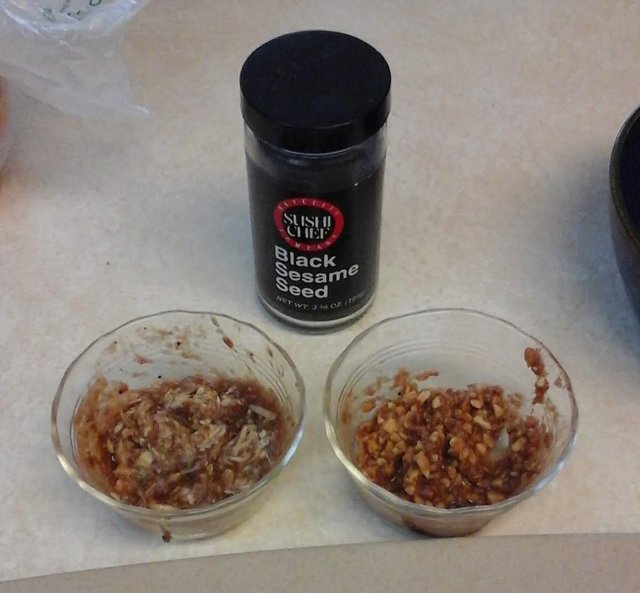 The Epicurious recipe suggested pushing a hole in each piece and then "pat the rice to cover it" after filling. The latter step didn't work very well for me. Other recipes suggest putting half the rice in a bowl or mold, then the filling, the the other half of the rice.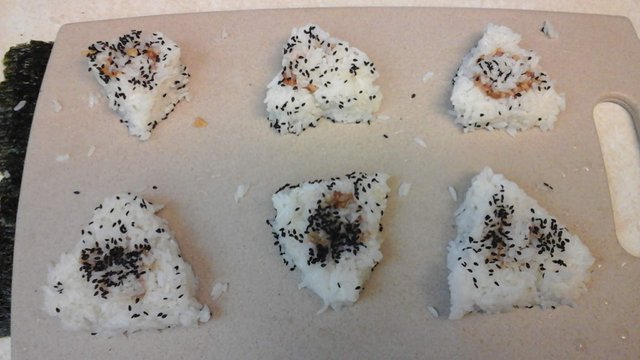 Wrapping with nori is strictly optional, but I wanted to try it. I don't understand the proper technique at all; maybe my pieces weren't wide enough, or I didn't wrap from the bottom up in the right way. Other recipes suggest just a small strip wrapped around the bottom of the triangle, or a strip wrapped around the outside edges.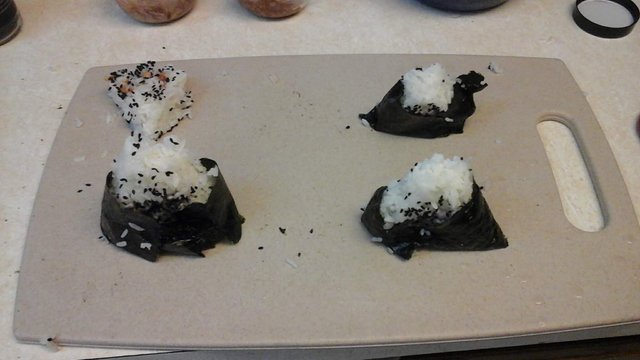 The wrapping worked well enough that I could hold and eat the onigiri with a single hand, as intended, so I felt pretty happy with my first try. I have a couple leftover that I didn't wrap that I can try grilling.