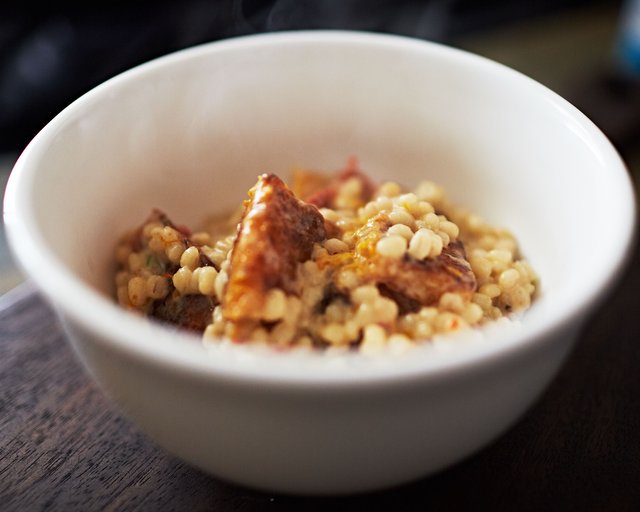 I would like to say many thanks for checking out my recipe page. This recipe in particular was a last minute thing and was not planned at all. However I decided to share this with you to give you an idea of whats in store for my page.
I have been vegetarian for over 10 years and an active chef for over 12. On transitioning over to vegetarian cuisine I encountered challenges and had to adjust my views on food and a new perspective on health. I no longer use meat stocks or depend on animal flesh for protein and flavor.
This recipe was prepared with ingredient I had on hand and was fun challenging myself to create tasty dishes with what available in the kitchen.
So let's get cooking.
Ingredients
1 cup cubed or roughly chopped butternut squash (skin removed)
1/2 stalk celery sliced thinly on a biased or julienne
2 pieces sun dried tomatoes cut julienne
1 cup pearled barley
2 cups whole milk
1/4 cup sliced asiago cheese
1 tbsp butter
3 tbsp extra virgin olive oil
1/2 tsp freshly crushed black peppercorns
1 1/2 tsp sea salt
6 cups water
Utensils
Frying pan
Pot cover
Metal tongs
Chefs knife
Cutting board
Spoon
In a pot boil barley in 6 cups water and 1 tsp salt for approximately 16 minutes or until just chewy. Strain water and set barley aside.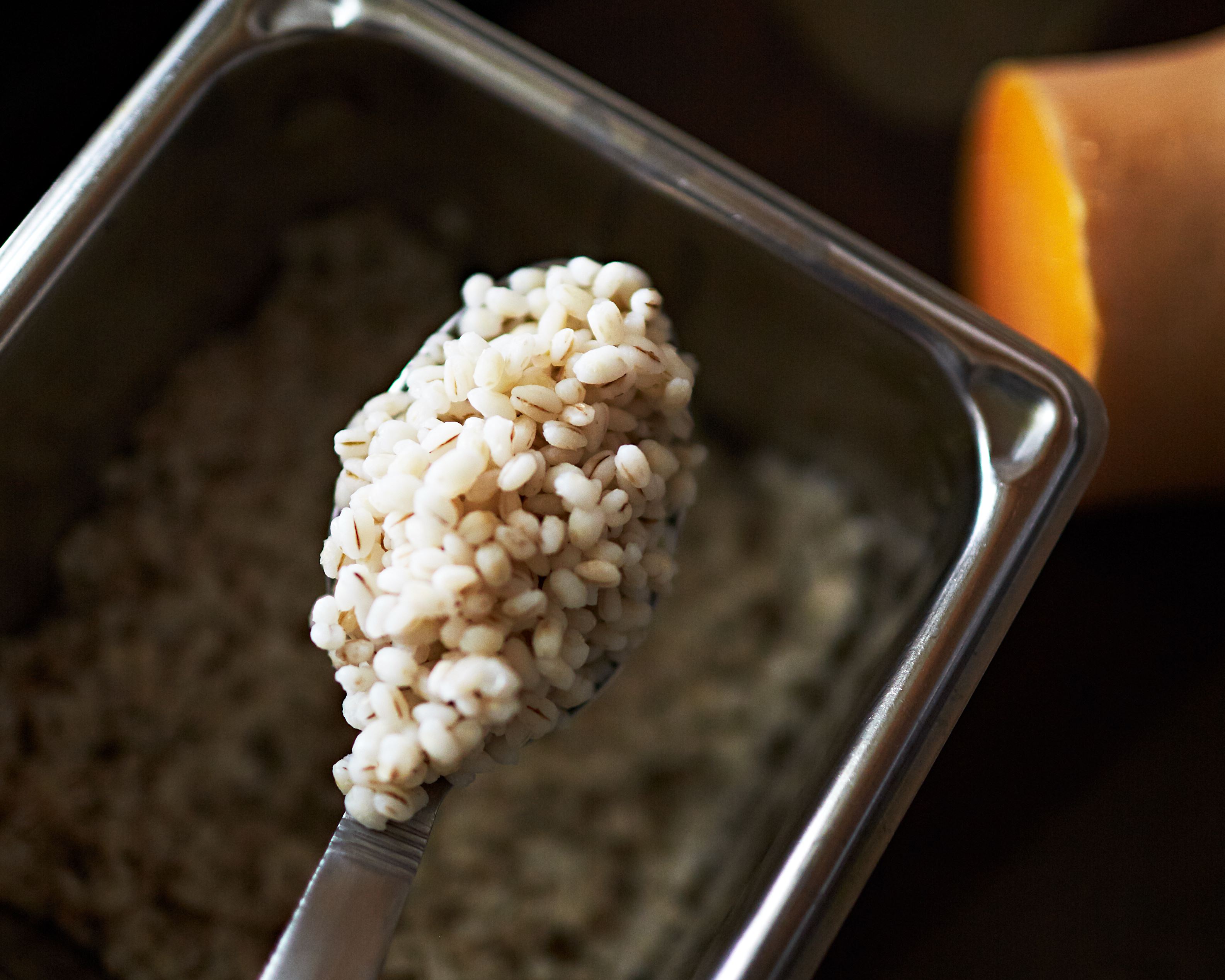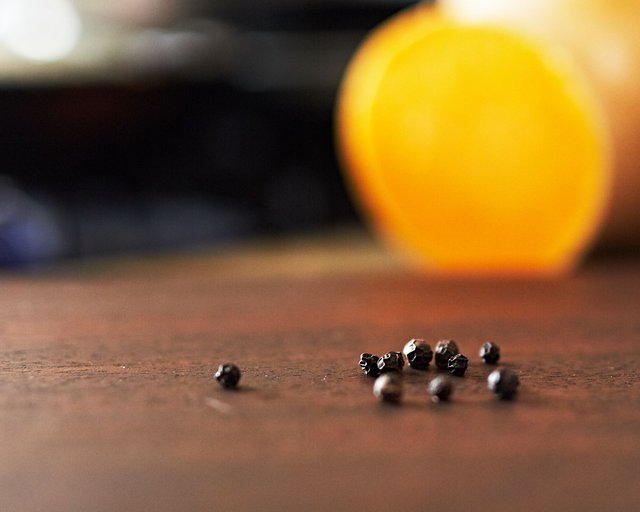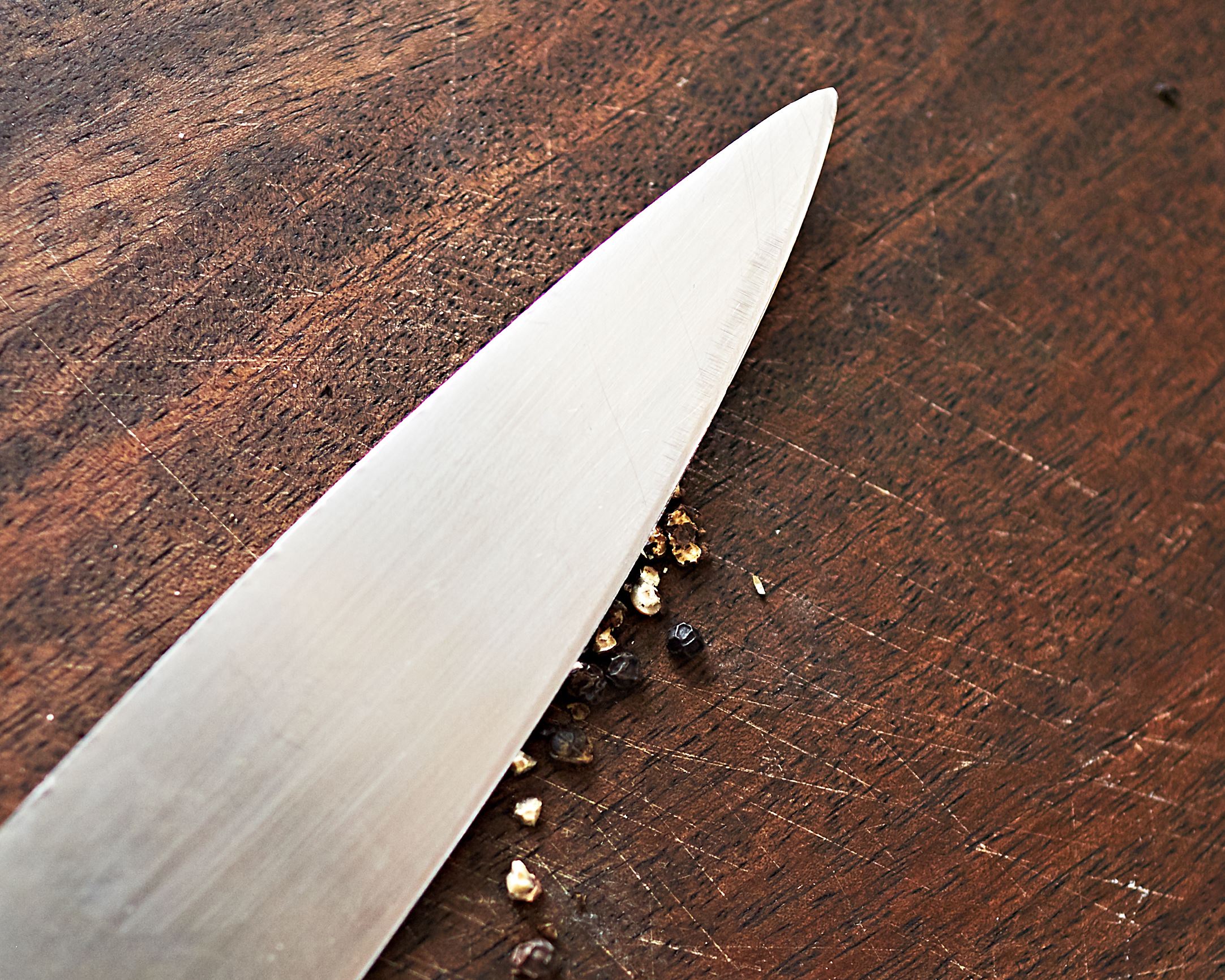 Chef's tip!
After smashing the peppercorns with side of the knife, you can further grind it by using the top ridge of the knife.
In a frying pan add olive oil and butternut squash and caramelize them while occasionally covering the pan to help with cooking them through. Add the celery, tomatoes, crushed peppercorns and sea salt.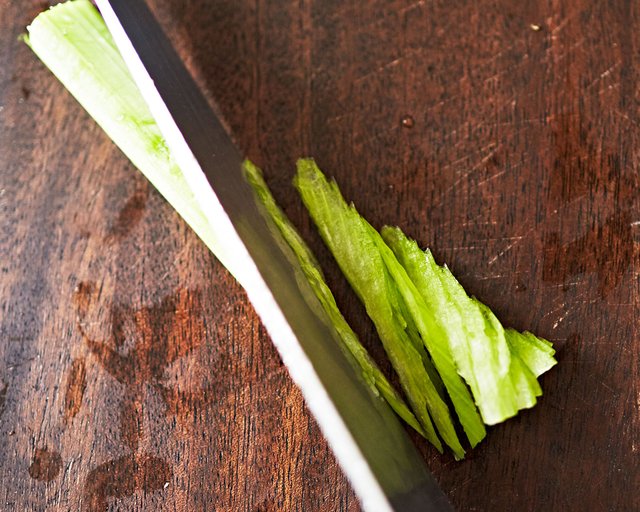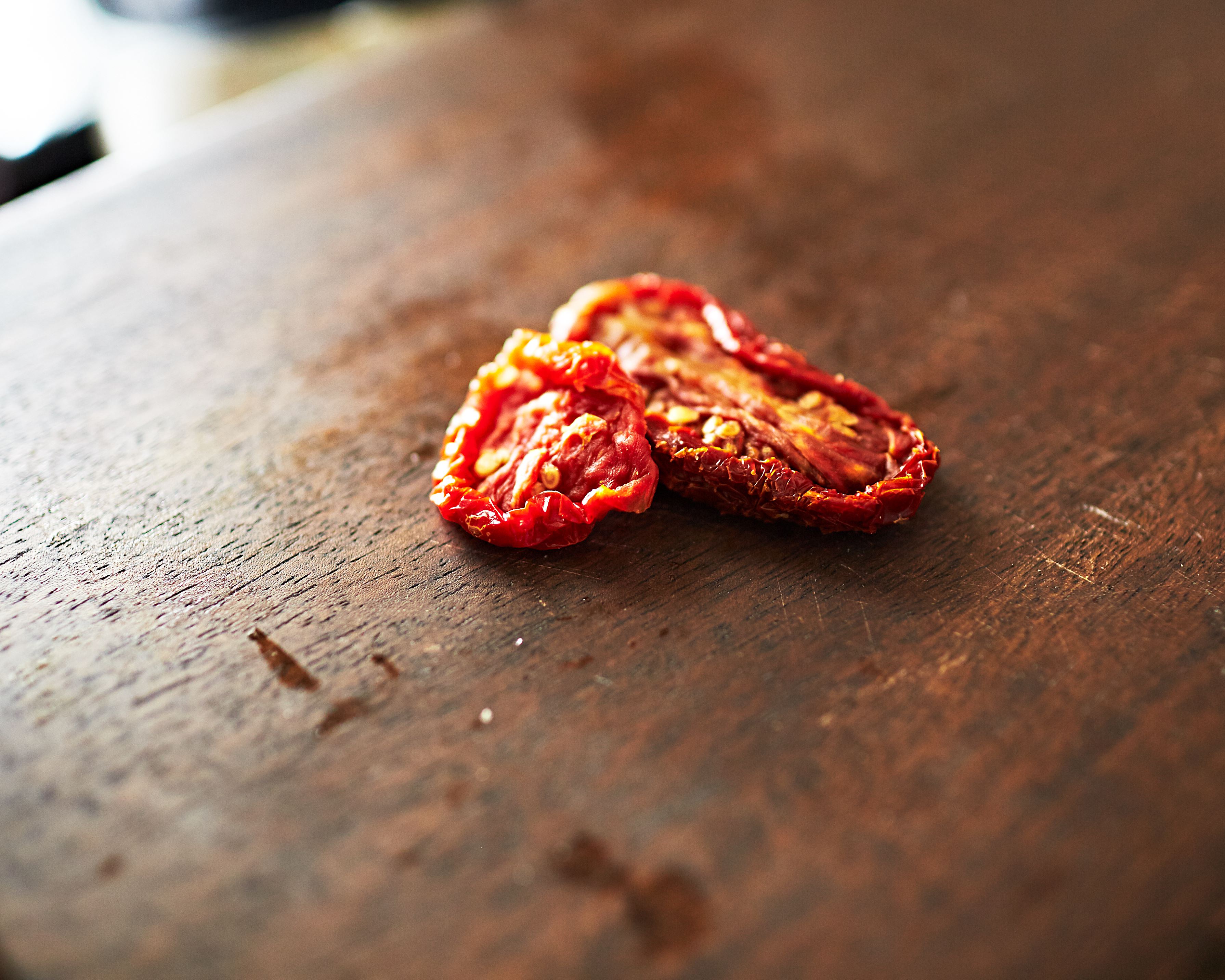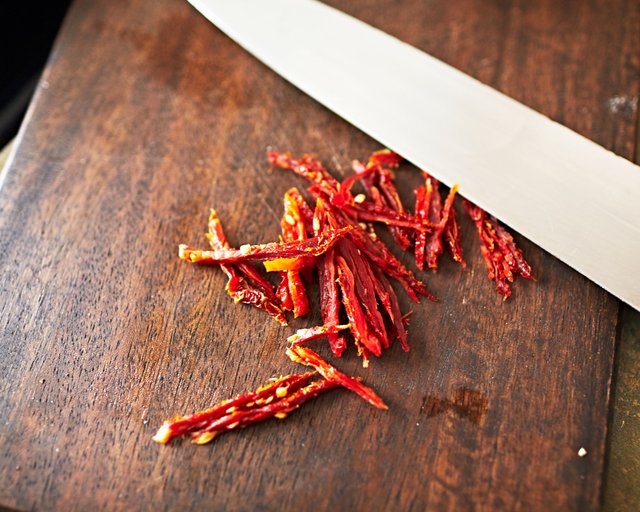 Sauté until the celery becomes soft and translucent. Deglaze the pan with milk, add the barley and butter. Let simmer for 3 minutes on a medium high heat.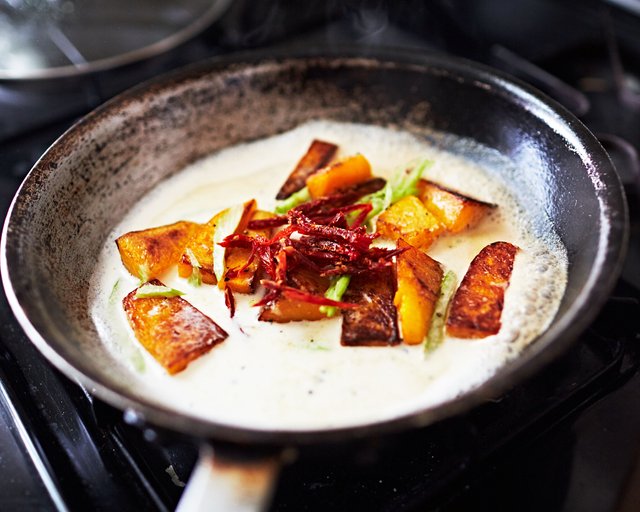 Use your tongs to incorporate the liquid into the barley and let the barley soak up the moisture while gradually thickening the sauce. Fold in the asiago cheese and simmer until cheese melts fully.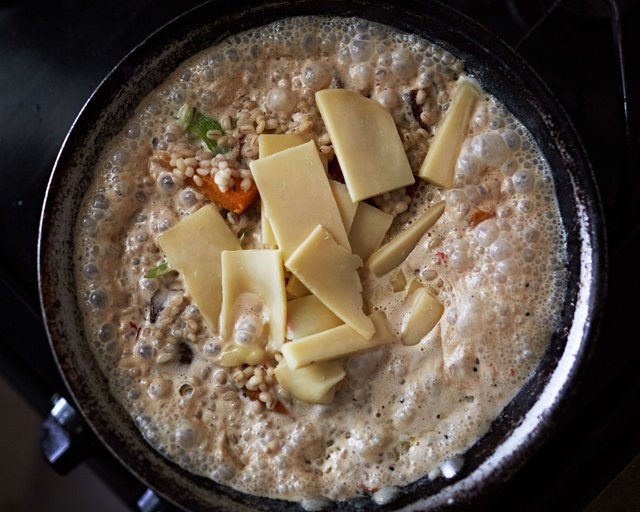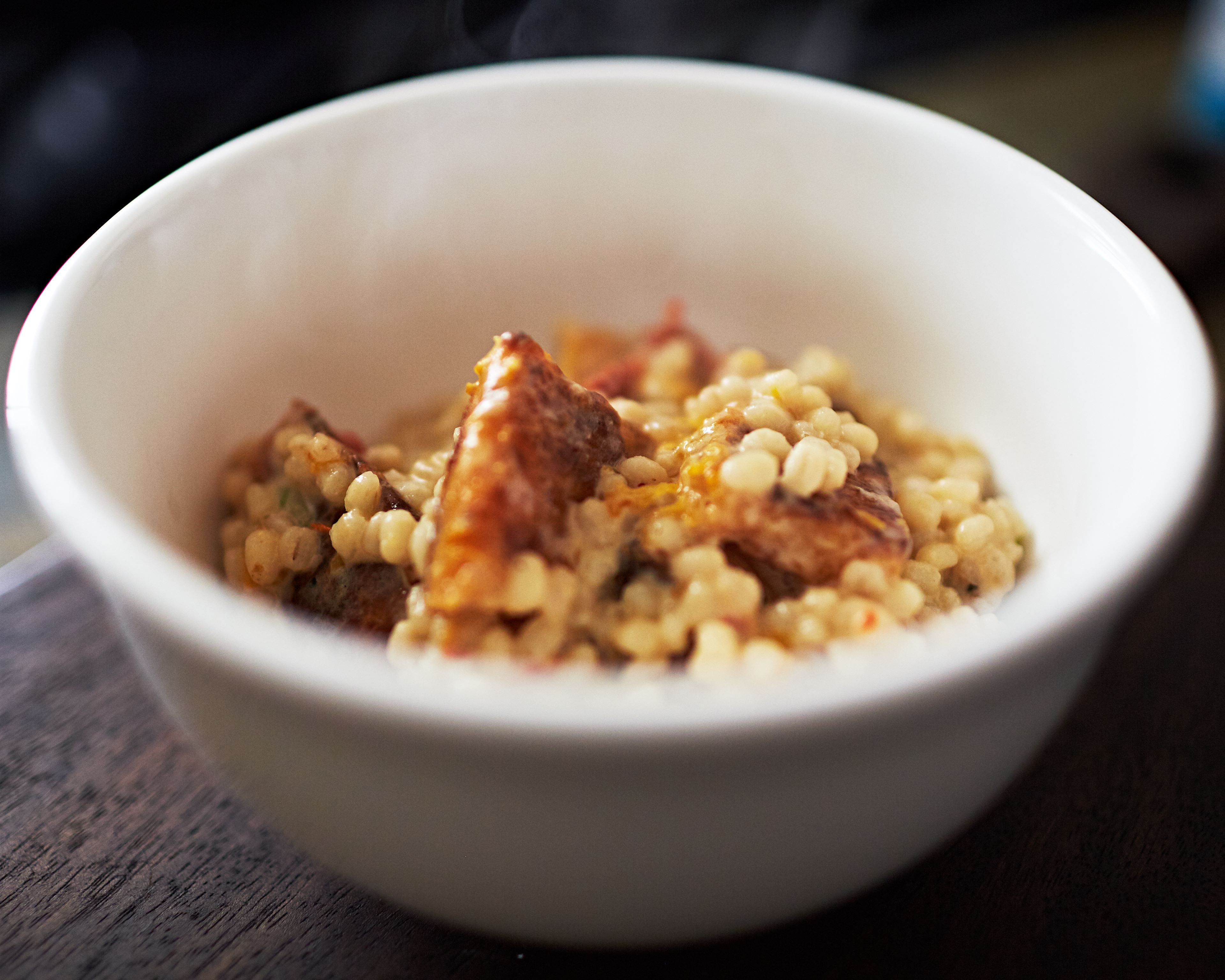 Serve and enjoy.
This dish can be topped with freshly chopped provincial herbs of choice. I personally like oregano and basil.
If you like to see more recipes and cooking tips, please follow and like my posts so I can continue creating exciting ideas.
A di real ting dis!
Mark