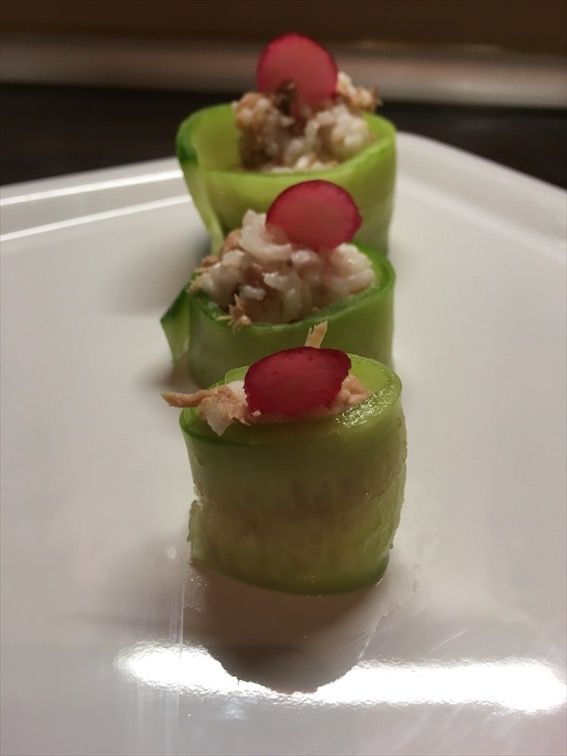 Hi, Steemers! I want to share with you this easy recipe for this delicious, I would say snack. :)
Ingredients:
Boiled Rice
Tuna
Cucumber


I am big fan of "easy cooked food" so it's pretty simple to make these Rice rolls with Tuna and cucumber.
First boil the rice. After that peel the cucumber skin off then wrap the rice and tuna mix around with thinly sliced cucumber and most importantly ENJOY!