Coffee fever
This is a drink that is obtained from the ground grains of the fruit of the coffee plant, and although the production process requires dedication, people only take a few tablespoons of the ground product and when mixing them in hot water they obtain a highly stimulating drink.
This drink has become an important part of our days, having greater importance during the first hours of the morning, so much that many people feel incomplete if they do not drink a cup of coffee.
A well-made and quality coffee is highly valued and today the combinations are almost endless, the best known espresso coffee, American coffee and cappuccino coffee are already part of world culture.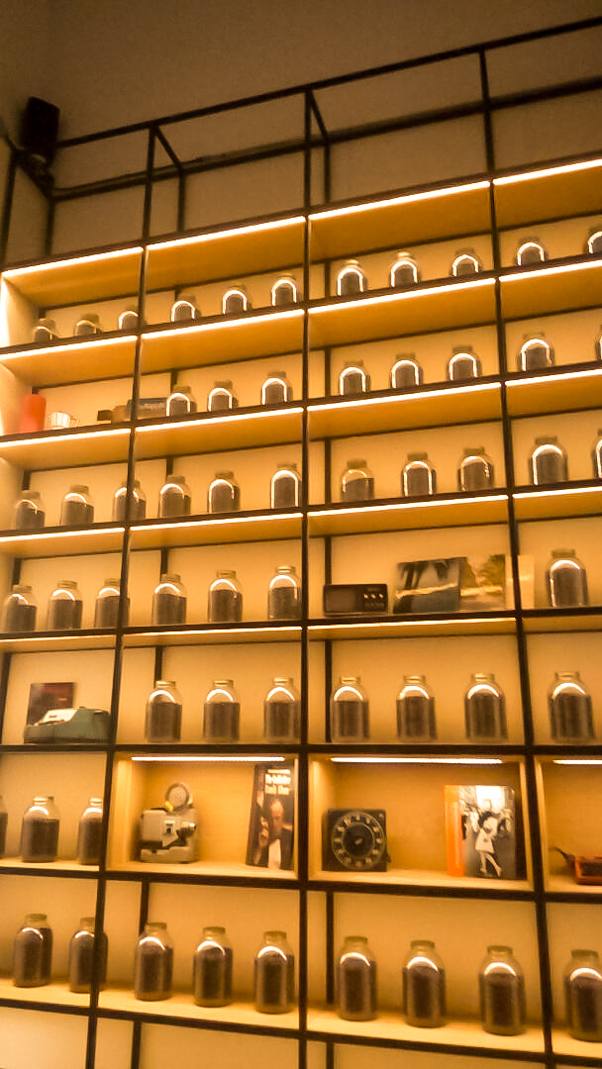 The photograph I show here, is a thematic shelf of a store located in my city, which allows me to enjoy with friends and acquaintances of pleasant moments while of course, we share an excellent cup of coffee.